Why Coach Wilson From Spider-Man: Homecoming Looks So Familiar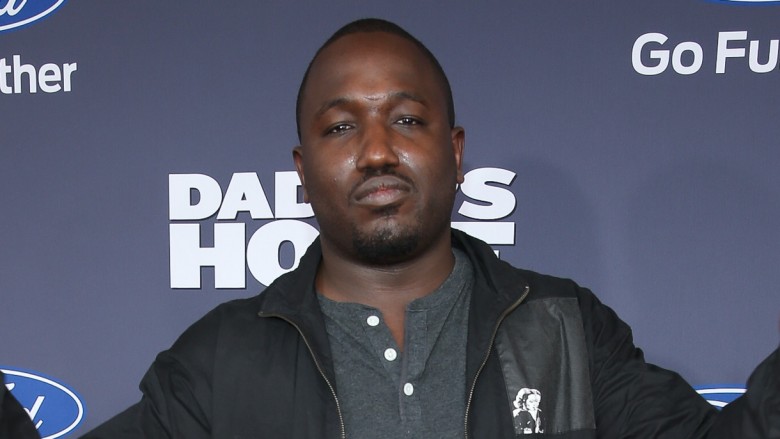 Getty Images
Comedian Hannibal Buress won't have a huge role in the upcoming superhero movie Spider-Man: Homecoming, but, like all his roles to date, his appearance is sure to be memorable. Buress will play Coach Wilson, the high school gym teacher who he says is one of the "dumbass characters that don't realize [Peter is] Spider-Man." While Coach Wilson has yet to show up in any of the movie's trailers thus far, Buress is sure to be a scene-stealer, just as he has been in the past. Here's why he looks so familiar.
Stand-up comedy
Buress has been doing stand-up comedy for years, appearing on a number of Comedy Central and late-night shows and releasing five albums. However, the bit you're probably most familiar with is his 2014 routine railing on Bill Cosby's sexual assault allegations, a piece which is credited with bringing the accusations back into the public eye after years of being kept under the radar. The bit went viral and brought new accusers out of the woodwork, resulting in renewed public attention to the accusations against Cosby. Buress has downplayed his role in the scandal, though, telling the Television Critics Association press tour, "I do a lot of other s**t. It's weird that it happened like that. I was calling a bunch of other comedians rapists and that was the only one people took seriously. ... That's just one joke people took and really ran with it."
Louie (2010)
Louis C.K. is a big fan of Buress' stand-up, listing him as one of two comedians who make him laugh on a Reddit AMA (something which Buress jokes he made him say). Because of this, it makes sense that Buress appeared on two episodes of C.K.'s FX series Louie, most notably appearing during a poker scene in the series' second episode. He also had a brief appearance in the series' sixth episode.
30 Rock (2010-2012)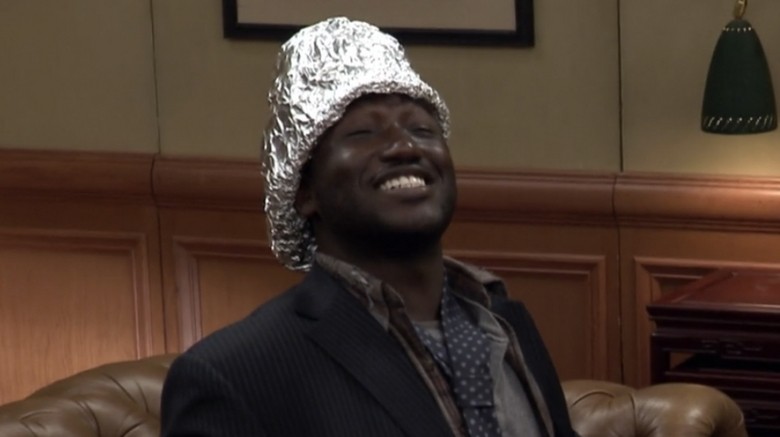 Buress was a writer on Tina Fey's 30 Rock when he began to play the bit part of a bum who resides outside her office, along with other minor characters. Appearing in a total of nine episodes, Buress did everything from standing in for Tracy during his televised reconciliation with Liz to creeping on Liz's new baby-talking TGS hire to (heroically) throwing up all over Lutz. His most notable appearance, though, was in the Season 6 episode "Queen of Jordan 2: The Mystery of the Phantom Pooper," where he became embroiled in a plot by Jack and Mary Steenburgen's Diana to cover up their affair. Rus/Gus loved wearing a tinfoil hat and messing up not-so-well-thought-out plans with his wacky comments, and for that, 30 Rock fans will always love him.
The Eric Andre Show (2012)
Buress' Adult Swim show was pretty much exactly what you'd expect an Adult Swim show to be: a bizarre combination of comedy, weirdness, and intentionally bad special effects. Buress served as writer and co-host to comedian Eric Andre for all four seasons of the series, which featured guest appearances from the likes Sinbad, Seth Rogen, and Jimmy Kimmel.
The Mindy Project (2013)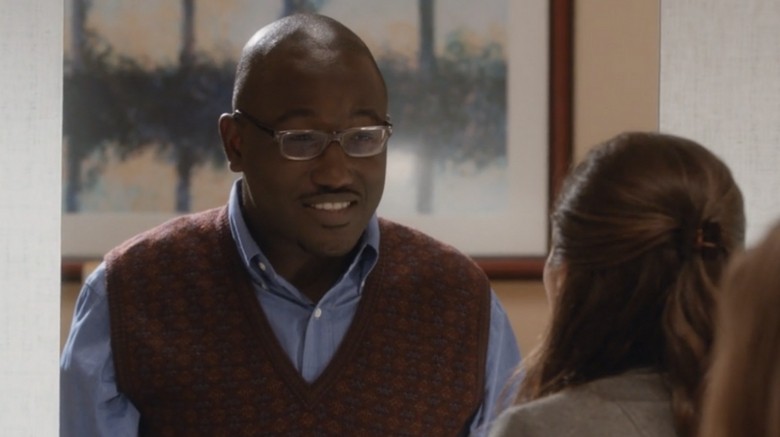 OK, so you probably don't recognize Buress' The Mindy Project appearance unless you're one of the show's superfans, but he did have a pretty funny cameo on one of the show's Season 1 episodes. Buress played a receptionist somewhere in the building of Mindy's office who lets down Amanda Setton's Shauna when he tells her that the doctors usually steal the People magazines from the waiting room (after a funny gag with him pointing to the rest of the room and identifying them as people). His appearance may have been brief, but it was a moment of hilarity in The Mindy Project's struggling early episodes.
Neighbors (2014)
Buress played a straight-talking police officer in the Zac Efron-Seth Rogen comedy Neighbors. His character didn't fare well in the film, notably getting a firecracker to the police car in the movie's epic concluding party scene. However, he made it out okay and reappeared in the movie's sequel, Neighbors 2: Sorority Rising, where he once again showed off that he might not be the best cop in town.
Broad City (2014-2016)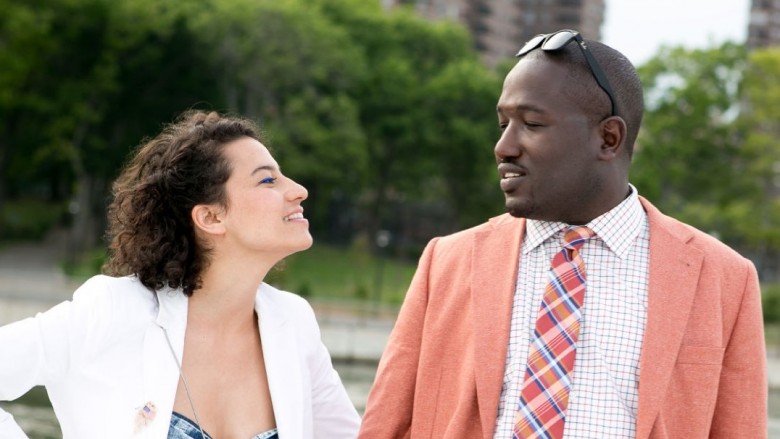 Buress may have first come on your radar as half of your Broad City OTP Linana. (Yeah, we never came up with a good couple name for those two.) While Lincoln and Ilana unfortunately didn't last forever, their not-so-official coupling gave us many, many moments to remember (aside from just their super-depressing breakup), including smashing their faces into cakes (as all couples should do together at least once) and Ilana surprising Lincoln at his graduation from trapeze school. RIP Linana, you will be missed.
Why? With Hannibal Buress (2015)
Buress created his own Comedy Central show in 2015 after a number of appearances on the network's most popular series. Why? With Hannibal Buress saw the host examining social issues and current events through a mix of stand-up, interviews, and filmed and live sketches, a style which Buress would later say wasn't a good fit for his type of comedy. Buress said in 2015 that he didn't think the show would return for a second season, but hey, at least we'll always have him confronting Amy Schumer for Twitter trolling.
Band of Robbers (2015)
Buress' next film, Band of Robbers, was a modern-day retelling of Mark Twain's Adventures of Tom Sawyer and Adventures of Huckleberry Finn stories. The film pictured the gang all grown up, joining together to find Murrell's treasure, the loot they searched for in Twain's novels. Buress played Ben Rogers, one of Tom's friends best known in the books for being tricked into whitewashing a fence and helping Tom avoid his chores. Ben in the movie is similarly gullible, but he also provides some of the movie's best comedic moments. Band of Robbers also marked Buress' most notable big screen appearance to that point, spurring roles for him in bigger films in the following years.
Daddy's Home (2015)
Mark Wahlberg and Will Ferrell starred in Daddy's Home, but Buress stole the show. The comedian played Griff, a friend of Wahlberg's Dusty who drops knowledge and straight talk among the ridiculousness of the rest of the movie's characters. While critics didn't exactly love Daddy's Home, they all loved Buress, with Roger Ebert's website writing that he provides a sense of "what might have been" had the script been better, and with the Chicago Tribune praising him as well.
The Nice Guys (2016)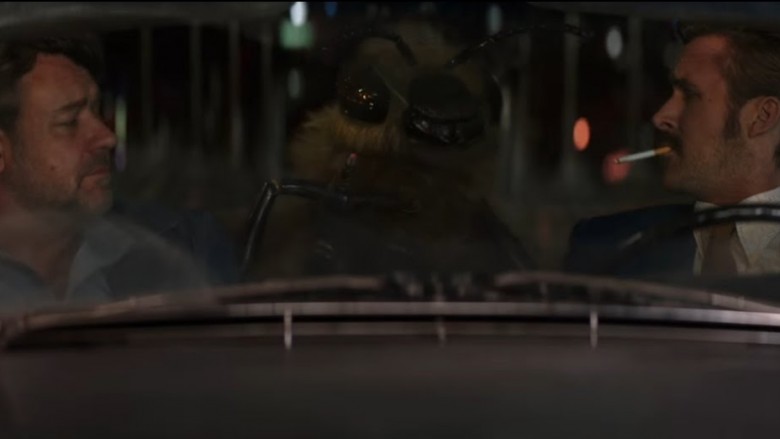 Buress' appearance in Shane Black's The Nice Guys was brief but amazingly weird, with the actor voicing a giant bumble bee who pops up in a hallucination from Ryan Gosling's drunken Holland March. While Buress' Bumble demurs about the effects of increasing smog on bees' ability to fly, March is, in real life, falling asleep at the wheel, crashing the car in which he and Russell Crowe's Jackson Healy are riding. The scene is brief, but it's one of the great bizarre and surreal moments in Black's under the radar action-comedy.
Kuso (2017)
Kuso, an independent movie that premiered at Sundance in January 2017, may not normally be a film most people have heard of, but the movie had a pretty memorable introduction into the world. The film, which The Verge called "the grossest movie ever made," inspired what many outlets described as mass walkouts, with members of the press unable to handle the film's gross-out factor. While not many people have seen the project yet, those who have are sure to remember Buress (even if they want to forget).