The Psychological Thriller That Ruined Leighton Meester's Career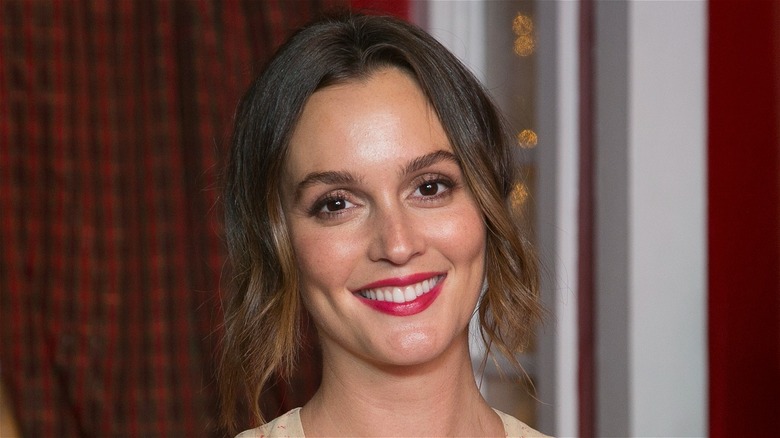 Gabriel Olsen/Getty Images
When actress Leighton Meester first burst onto the scene, she was starring in The CW's hit series "Gossip Girl," playing the rich, manipulative private school student Blair Waldorf in her breakout role. Also starring Blake Lively, "Gossip Girl" aired for six seasons from 2007 to 2012, and it was a huge hit for the channel, as well as a career starter for many of the cast members. Some of the show's cast have gone on to become major stars, with Lively starring in "A Simple Favor" and "The Rhythm Section," which both won her extreme praise for her performance, while Penn Badgley got another career-changing role years after "Gossip Girl" with the Netflix series "You." But for some of the other actors on the show, their lives after "Gossip Girl" haven't been so fruitful. 
One instance of this is Meester, who many expected to grow to be a big star. During her time on "Gossip Girl," Meester attempted to branch out and try new types of characters, acting in the drama "Country Strong" opposite Gwyneth Paltrow, as well as playing small roles in romcoms "Date Night" and "Going the Distance." But one role in particular, playing the titular character in the thriller "The Roommate" in 2011, was so badly received that it basically ruined her movie career, and Meester hasn't really recovered since. 
The critically-hated film The Roommate caused Meester's career to go downhill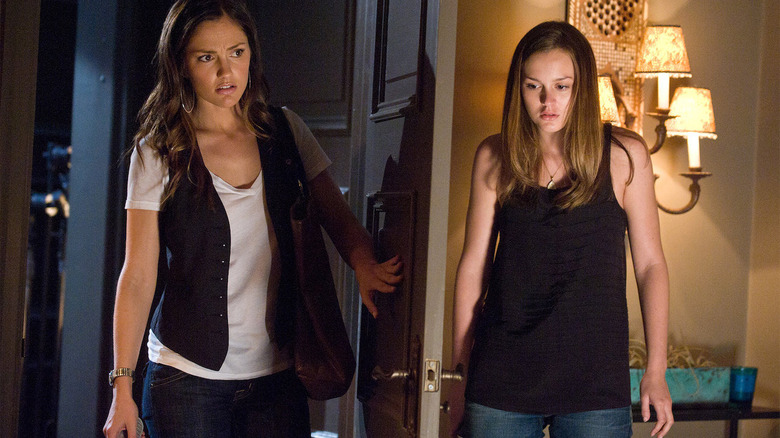 Screen Gems
In 2011, shortly before "Gossip Girl" ended, Meester starred in the film "The Roommate" opposite Minka Kelly. In the movie, Kelly's character Sara goes off to college in Los Angeles, CA, meeting her new roommate, Rebecca (Meester). At first, everything goes well, but soon Rebecca starts acting strange, copying Sara and keeping away anyone who could come between them, sometimes with violence. Things quickly escalate as Sara realizes just how dangerous her new roommate is, but can she escape Rebecca's obsession? You can probably guess how this story ends.
With two talented lead actresses, "The Roommate" should've been good, but it wasn't. In fact, the movie has a horribly low 3% on Rotten Tomatoes, and with more than 25,000 ratings, an Audience Score of 27%. Unfortunately for Meester, it truly seems like the movie's failure had nothing to do with her acting talent, as some reviewers, like Mark Olsen of the Los Angeles Times, paused their critique to positively comment on her performance, with Olsen highlighting how through "quick changes of tone from manic to wounded ... [Meester] shows how much more she is capable of." Despite that, the rest of the movie failed her, and "The Roommate" made a huge impact on the path her career took. 
After more film failures with "The Oranges" and "That's My Boy," Meester tried to move back to television with the show "Making History," but even that was canceled after the first season was shortened to nine episodes (TVLine). Well the 2018 comedy series "Single Parents" was popular, it's now been canceled as well, so we will just have to wait and see Meester's next move.