David Fincher To Direct World War Z Sequel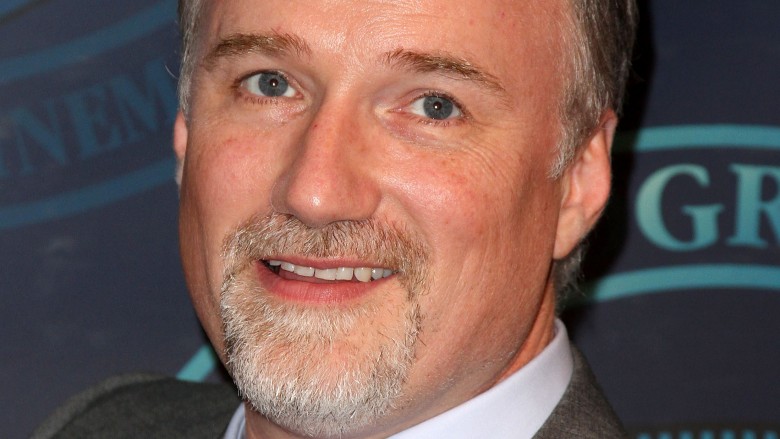 Getty Images
The war rages on.
Variety reports that Paramount Pictures and Skydance Productions have picked up a previously shelved World War Z sequel, and the studio has tapped David Fincher to direct. Fincher will replace Marc Forster, who directed the first World War Z movie.
The follow-up film will bring back lead actor Brad Pitt, who starred as former United Nations investigator Gerry Lane in the 2013 original. The project will mark his fourth collaboration with Fincher.
Reportedly, Paramount's new CEO and chairman Jim Gianopulos is to thank for the Fincher and Pitt reunion. Gianopulos is expected to green light the project in the coming weeks. Despite not yet having a release date or even debut window, World War Z 2 is anticipated to begin production in the first quarter of 2018. The sequel could very well mark Gianopulos' first greenlit film with Paramount, depending how quickly he approves the project.
In the past, reports stated that Pitt had eyed Fincher to take on a sequel picture. The first film had a markedly rocky production, and Forster was not brought back to direct the second installment. So when Pitt approached Fincher, he seemed interested in the proposition. At the time, Paramount was led by Brad Grey, who removed the sequel from the studio's calendar amidst Pitt's divorce from Angelina Jolie. With a newly headed Paramount now confirming both Pitt and Fincher's involvement, it appears the pair's discussions were quite productive.
Previously, Fincher and Pitt worked together on 1995's Se7en ("What's in the box?!") and a few years later in 1999 for Fight Club. Their third meet-up was in the 2008 fantasy drama film The Curious Case of Benjamin Button.
But Fincher and Pitt aren't the only ones who share a connection. The director has ties to Gianopulos as well, dating back a few years to Fincher's Gone Girl, which Gianopulos gave the go-ahead during his time as chairman at 20th Century Fox.
World War Z 2 may serve as Fincher's return to the filmmaking world, as he hasn't directed a movie since Gone Girl in 2014. If the deal goes to plan, it's expected that logistics will be carried out carefully. Given the time between Fincher's first expression of interest to Paramount's official announcement (over eight months), it appears the minds behind the sequel are taking the necessary steps to avoid making the mistakes that impacted the first film. The original World War Z movie had a lofty budget of $190 million and required multiple reshoots, but with Fincher behind the wheel, it seems the story will change for the sequel.
While we wait for more information on World War Z 2, check out the sequels we'll never see on the big screen.