Hypnotic - What We Know So Far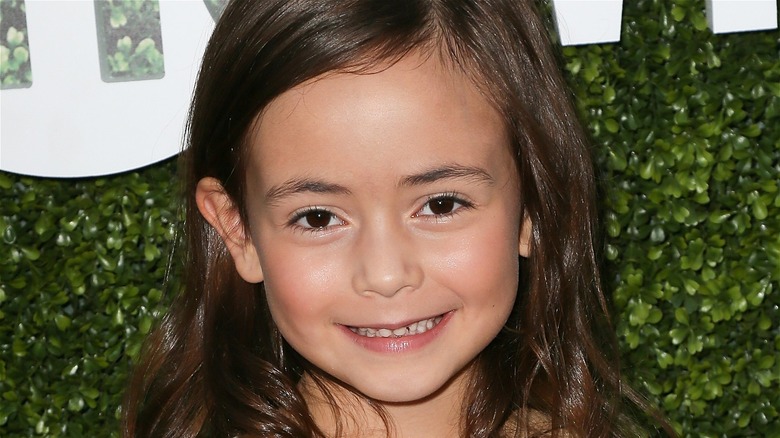 David Livingston/Getty Images
In November 2019, Deadline reported that Studio 8 and Solstice Studios' new partnership would kick off with the film "Hypnotic." Robert Rodriguez will direct from a script he co-wrote with Max Borenstein ("Kong: Skull Island"). Rodriguez is also serving as a producer on "Hypnotic" alongside founder and CEO of Studio 8 Jeff Robinov and John Graham. Solstice will be handling both U.S. distribution and international sales. The director is probably best known for his trio of contemporary westerns, which includes 1992's "El Mariachi," 1995's "Desperado," and 2003's "Once Upon a Time in Mexico."
Rodriguez is on a career hot streak right now. The "Sin City" director currently serves as an executive producer on "The Mandalorian" spinoff, "The Book of Boba Fett," for Disney+. In August, Variety reported he and his Austin-based Troublemaker Studios had signed a two-year first-look deal with HBO and HBO Max. The new deal means the talented director will bring ideas for multiple original projects to the network and streaming platform.
Here's everything we know about Robert Rodriguez's new film, "Hypnotic."
What is the release date of Hypnotic?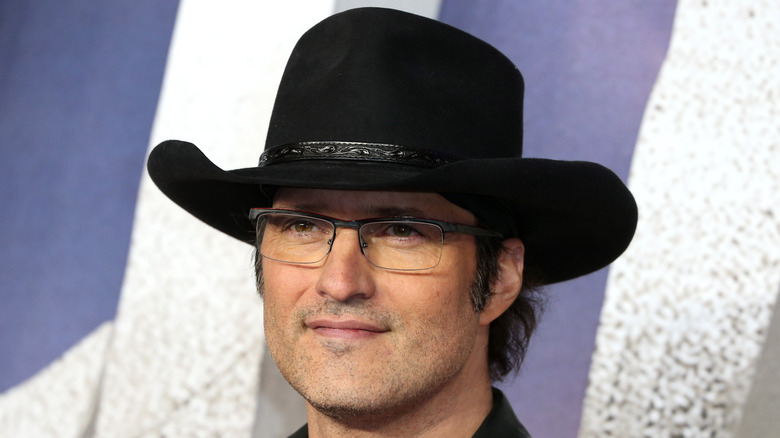 Cubankite/Shutterstock
As of fall 2021, "Hypnotic" does not have an official release date. Variety reported in November 2019 that production on the Robert Rodriguez movie shifted to accommodate the hectic schedule of its star, with filming to begin in April 2020. However, the project hit a snag in March 2020 due to the COVID-19 pandemic. In June 2021, Deadline reported "Hypnotic" would begin filming in Austin, Texas, towards the end of September. In August, Rodriguez told Collider, "['Hypnotic'] was supposed to shoot last April and COVID pushed it like six months, then [we] it pushed again because COVID came back strong. We're hard prepping, so I could be shooting that in the next six weeks."
With "Hypnotic" already behind schedule and nowhere near completion, the movie will not be ready for release anytime soon. That could be good news for Rodriguez since theaters are still bouncing back from pandemic-related shutdowns. It sounds like the director is working overtime to get "Hypnotic" made after multiple setbacks, and we can only hope it's smooth sailing for the film moving forward. At this point, a spring release would be a Herculean task, but "Hypnotic" could be entrancing audiences as early as summer 2022.
Who is in the cast of Hypnotic?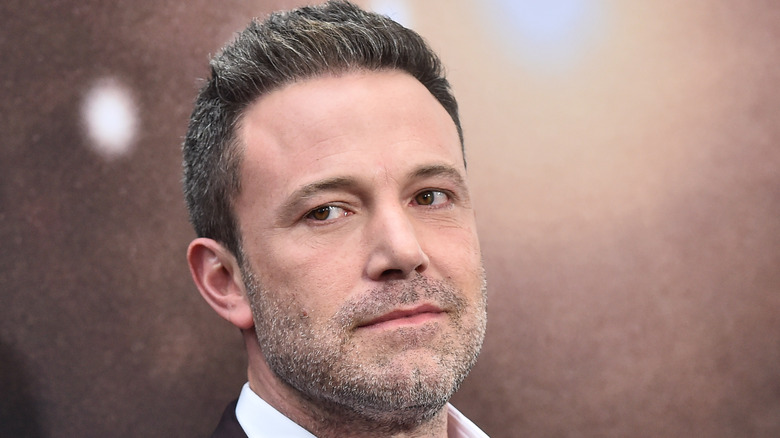 DFree/Shutterstock
In 2019, The Hollywood Reporter announced Ben Affleck had signed on to star in "Hypnotic." Affleck's most recent films are "The Way Back" and "Zack Snyder's Justice League." Affleck is an Oscar-winning screenwriter ("Good Will Hunting") and producer ("Argo"), and he has become a fixture in the DC Universe thanks to his role as Batman. Per THR, Affleck will play "a detective investigating a series of impossible high-end heists."
In June 2021, with the filming start on the horizon, Deadline announced Alice Braga had joined the cast. Details on her role were not revealed at that time. Braga's notable previous credits include "Queen of the South," "I Am Legend," "The Suicide Squad," and "New Mutants" (via IMDb).
The most recent addition to the cast is Hala Finley (via Deadline). The young star will play the daughter of Affleck's character. Per her IMDb profile, Finley starred on the Matt LeBlanc sitcom "Man With A Plan" and appeared in Robert Rodriguez's Netflix movie "We Can Be Heroes."
According to Rodriguez, the pandemic complicated the casting process, too. The director told Collider, "It was hard to start casting until we knew for sure we were going because the Delta variant showed up, and we thought this thing's going to push again because it's an independently financed film. Like Disney+ could be like, 'Oh, we need this product. We're filming no matter what.' But you have an independent film [and] you have to get insurance."
What is the plot of Hypnotic?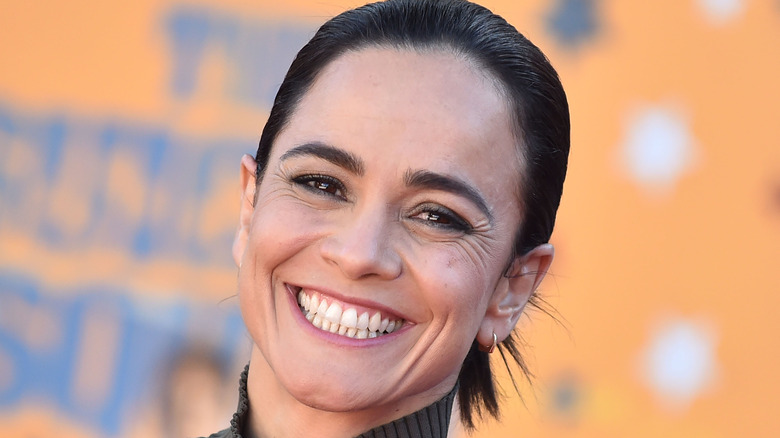 DFree/Shutterstock
The premise of "Hypnotic" deviates greatly from the types of movies Robert Rodriguez has made in the past. The Hollywood Reporter's November 2019 report announcing "Hypnotic" also included details on the movie's plot. Per the outlet, Ben Affleck plays a police detective "who becomes embroiled in a mystery involving his missing daughter and a secret government program." No additional plot details have been revealed since then.
Although details are scarce, Rodriguez gave Collider an idea of what audiences can expect: "It's like a Hitchcock thriller on steroids. That's all I can say. As soon as you see the first trailer, you'll go, 'I got it. I'm there.' It's that kind of a movie. A lot of twists, a lot of turns. Very exciting. It's not [an] 'everything you see is real' type movie, and it's got a great cast. It'll be very energetic. It's one of my favorite stories." 
The multi-hyphenate creative also revealed to Collider that he would bring in his family for assistance on "Hypnotic." One of his sons, a full-time composer, will contribute to the project, as would his other son, who will serve as a co-writer and producer, and his daughter, who is responsible for the storyboards.