Why Inoue Sato From The Lost Symbol Looks So Familiar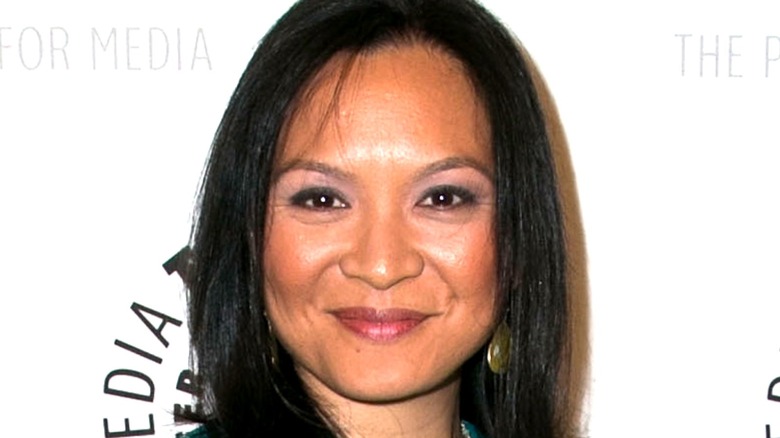 Vincent Sandoval/Getty Images
"The Lost Symbol" is the new Peacock adventure-mystery series that just premiered on September 16, 2021. Based on Dan Brown's 2009 novel of the same name, the show follows a young Robert Langdon (Ashley Zukerman), the professor of "symbology" whom Brown made famous in his novels "Angels & Demons," "The Da Vinci Code" and others, and whom Tom Hanks played in the films.
The story begins when Langdon's former mentor Peter Solomon (Eddie Izzard) is kidnapped, forcing Langdon to decipher a series of symbols and avoid deadly traps in order to get to the bottom of the mystery. Since this is a Dan Brown story, the kidnapping obviously turns out to be tied into a larger conspiracy that leads to the heart of the U.S. government.
One of the major characters in the story is Inoue Sato, director of the CIA's Office of Security, who contacts Langdon when it becomes clear the case is a threat to national security. She's played by actress Sumalee Montano. This is her first main cast role on a network TV show, but there's a chance you may have seen her before.
Sumalee Montano has been making regular appearances on TV and in movies since 2002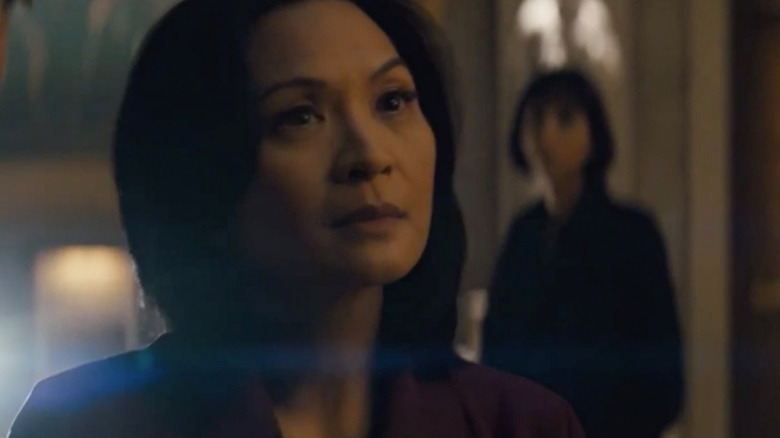 Peacock
Before pursuing acting, Sumalee Montano was an investment banking analyst for Morgan Stanley, based in New York City and Hong Kong. According to her website, her acting career started with voiceover roles in video games, and she still does voiceover work today.
Her first on-screen acting job was on the medical drama "E.R.," where she played Nurse Duvata Mahal for 10 episodes from 2002 to 2005. Since then, she's played many other medical professionals in guest spots on shows like "Medium," "Boston Legal," "Nip/Tuck," "Big Love," "Nashville," and "This Is Us." Again playing a similar role, Montano appeared in five episodes of the daytime soap opera "The Young and the Restless" as Dr. Maya Bagano from 2007 to 2008.
Before "Lost Symbols," Montano most recently appeared on two CBS series. She played Dahj and Soji's mother on "Star Trek: Picard" and Yang on "Hawaii Five-0." Some of her other recent guest spots include appearances on "Magnum P.I.," "Blue Bloods," "How to Get Away with Murder," and "SEAL Team."
Inoue Sato is the first series regular role in Montano's career. Hopefully, it will keep leading to bigger and better things.