Jennifer Lawrence's Highest-Grossing Movie Might Surprise You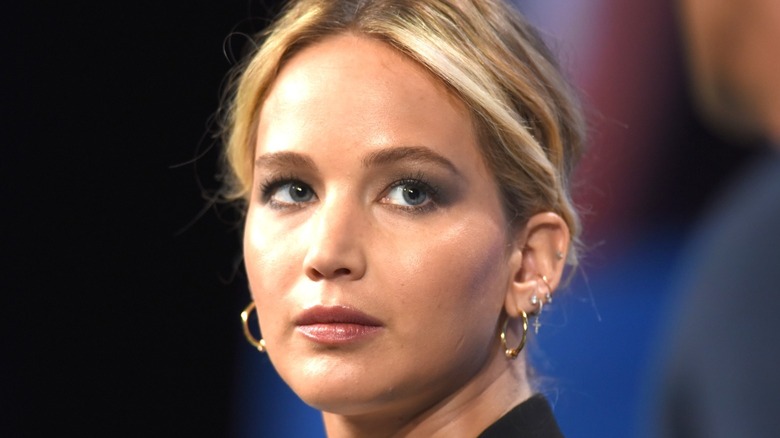 Riccardo Savi/Getty Images for Concordia Summit
Jennifer Lawrence is easily one of the biggest stars working in Hollywood right now. After receiving an Oscar nomination for one of her earliest roles, 2010's "Winter's Bone," Lawrence then went on to star in two major blockbusters, 2011's "X-Men: First Class," in which she portrayed Mystique, and 2012's "The Hunger Games" as the popular young adult series protagonist Katniss Everdeen. She reprised both roles in subsequent films.
Around the same time, she starred alongside Bradley Cooper in David O. Russell's "Silver Linings Playbook," which came out in 2012. Her performance in the Russell film earned Lawrence her first Oscar win, for Best Actress, making her the second-youngest person to win in that category (via Britannica). Following her win, she added two more Oscar nominations to her name, for 2013's "American Hustle" and 2015's "Joy," both of which were also collaborations with director Russell. Lawrence will next be seen starring opposite Leonardo DiCaprio in Adam McKay's "Don't Look Up."
Lawrence already has a ton of hit films to her name and shows no sign of slowing down anytime soon. Movie buffs or fans of Lawrence may be wondering which of these hits is the actress's highest-grossing movie. Well, we have the answer — and it may surprise you.
Lawrence's highest-grossing film is Catching Fire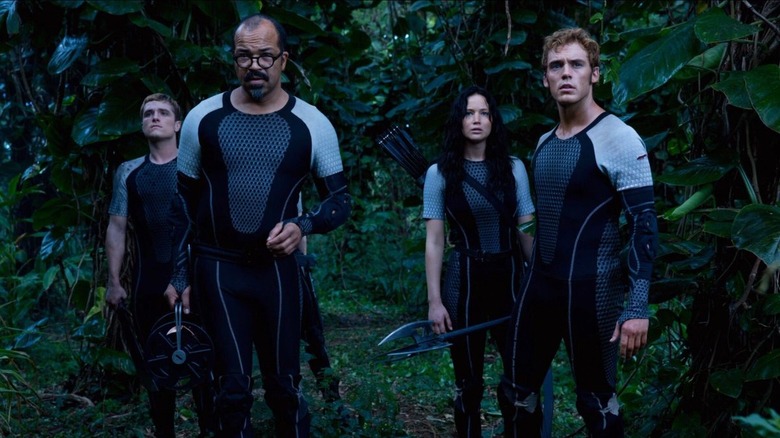 Lionsgate
All of Jennifer Lawrence's movies are listed by box office performances on IMDb, with the top spot going to 2013's "The Hunger Games: Catching Fire," the sequel to 2012's "The Hunger Games." According to Box Office Mojo, "Catching Fire" made over $865 million worldwide. "Catching Fire" is followed by 2014's "X-Men: Days of Future Past," which made just over $746 million worldwide. Another of the "Hunger Games" franchise films, "Mockingjay – Part 1" ranks third, with its worldwide performance of over $755 million. Of Lawrence's non-franchise films, the 2016 sci-fi thriller romance "Passengers" ranks highest, having made a little over $303 million worldwide.
"The Hunger Games" proved to be an ultra-popular and successful franchise, so it makes sense that one of the series' films would make the top slot of Lawrence's box office performances. Based on the book series of the same name by Suzanne Collins, "The Hunger Games" is set in a dystopian future and follows Katniss Everdeen as she enters the annual Hunger Games, a fight-to-the-death competition in which kids ages 12-18 from different districts are forced compete against each other in a televised event.
The film's sequel, "Catching Fire," takes place after Katniss and her fellow District 12 competitor Peeta (Josh Hutcherson) have both won their competition, having manipulated the system and returned safely. However, they find themselves back in the fighting ring when it's announced that the 75th annual Hunger Games will only involve previous winners of the games — right as a rebellion against the Capitol starts becoming more widespread amongst the districts.