The Underrated Martial Arts Epic Heating Up On Netflix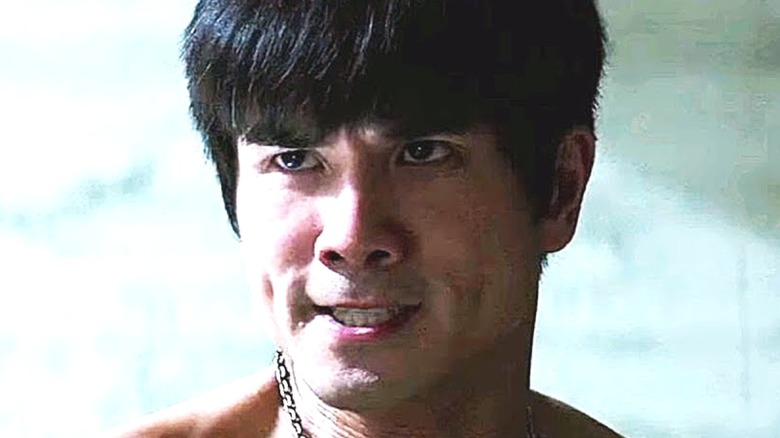 BH Tilt/WWE Studios/OTL Releasing
We may receive a commission on purchases made from links.
Plenty of action film stars have made their way into the public consciousness over the years. You have your Schwarzeneggers and your Stallones, but for many, not even the big shots hold a candle to arguably the greatest martial artist ever to live — Bruce Lee.
Bruce Lee trained his body to perform feats most people couldn't possibly imagine doing. He's been described as a "kinetic genius" who could master any martial arts style put in front of him in no time (via CNN). It wasn't long until he became a big action movie star in Asia, and after his untimely death at the age of 32, his films quickly caught on in the United States. His passing at such a young age only adds to the mystique of his legacy, and his movies like "Way of the Dragon," "Fist of Fury," and "Enter the Dragon" remain some of the most entertaining action flicks ever made.
It's only appropriate many filmmakers have paid tribute to Lee even decades after his death, and one of the best to come around is currently blowing up on Netflix. If you're in the mood for watching a fictionalized tale of what's supposedly a true story in a chapter of Bruce Lee's life, you need to check out "Birth of the Dragon."
The stunts and fight scenes elevate Birth of the Dragon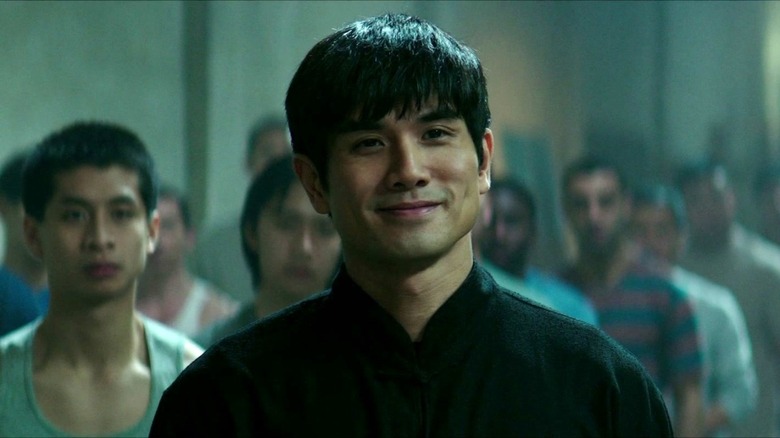 BH Tilt/WWE Studios/OTL Releasing
Philip Wan-lung Ng plays Bruce Lee, teaching martial arts in the United States in the 1960s. He gets on the wrong side of Wong Jack-man (Xia Yu) for teaching kung fu to white Americans, and the two prepare for an epic clash. Meanwhile, one of Lee's students, Steve McKee (Billy Magnussen), falls for a Chinese woman who falls into some trouble with gangsters. As Lee prepares for his big fight, McKee must use what he's learned from the martial arts master to save the woman he loves. 
While the Bruce Lee/Wong Jack-man fight actually happened, Steve McKee is a completely fabricated character. His part of the movie is false, but it's still a worthwhile watch for anyone hoping to gain further insight into the legacy of Bruce Lee. You can even supplement your viewing with one of the myriad of books written about the infamous fight, such as "Showdown in Oakland: The Story Behind the Wong Jack-Man — Bruce Lee Fight," written by Rick Wing.
Several critics enjoyed the movie for what it was. That includes TheWrap's Robert Abele, who wrote, "It proves that zeroing in on a small but significant part of a famous person's story, and how it reflects on their life at large, can often make for a sturdier entertainment than the usual long-skim approach to the biopic." It's a must-watch for anyone who's a fan of Lee's work, and that's a big reason why it was able to break into Netflix's Top 10 movies.