Will There Be A Nightbooks 2 On Netflix?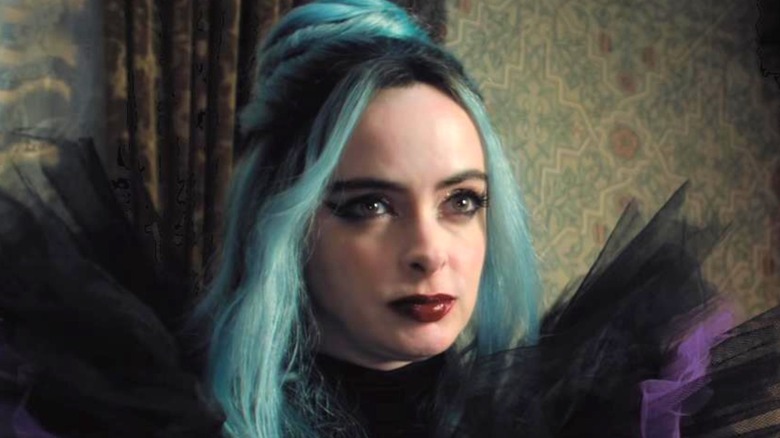 Netflix
For many kids, Halloween is their favorite holiday of all time. It makes it such a shame there aren't more spooky movies designed for the whole family to watch. There are the likes of "The Nightmare Before Christmas," "Coraline," and "ParaNorman," but not so much when it comes to the live-action realm. Now, parents with Netflix subscriptions can sit their kids down and show them the PG-friendly terror that is "Nightbooks." If anything, it will show your kids why you shouldn't wander into a stranger's apartment.
"Nightbooks" follows Alex (Winslow Fegley), who has a talent for writing scary stories. When he enters the clutches of Natacha the Witch (Krysten Ritter), he has to come up with a new story every night or face her wrath. "Nightbooks" lit up Netflix's ratings well before Halloween, but once you reach the climax, you may wonder if there's a chance of re-entering this world in the future. Netflix certainly isn't afraid of ordering sequels for their properties when they do well, so what's the likelihood of seeing "Nightbooks 2" at some point?
Contains spoilers for "Nightbooks"
Director David Yarovesky has expressed interest in doing a sequel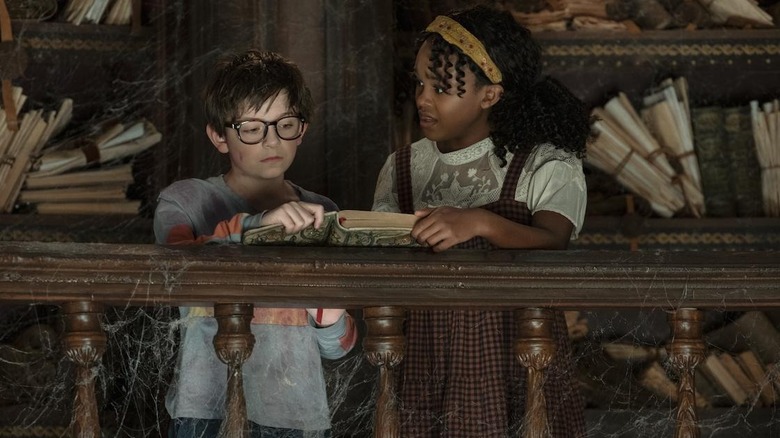 Netflix
"Nightbooks" has a happy ending after all of the terror. The two children escape and defeat the evil witch. But in true horror film fashion, it ends with a stinger that takes place inside the witch's apartment as we hear her cackle in the background. Clearly, she's still around, and it leaves the door open for a sequel. The question remains: How likely is it that a follow-up will take place?
Netflix has yet to announce another "Nightbooks" installment. The film came out on September 15, 2021, so there's a chance the streaming platform wants to see how it performs in its first month before making a decision. If it were up to director David Yarovesky, there'd be no question about doing another one.
Yarovesky, whose other credits include "Brightburn," talked about doing a sequel in an interview with Decider. He brought up that while there may not be any sequel to the book the film's based on, he's not opposed to finding another story set within the apartment building. When asked if he'd return for a sequel, he said, "I mean, I love this universe. I love the characters. If I was lucky enough to be able to make more of these, I would of course happily make more of them." Judging from the success of the "Fear Street" trilogy, Netflix would probably love to get another horror franchise under its belt, and "Nightbooks" would fit the bill perfectly.