Why Tullk From Guardians Of The Galaxy 2 Looks So Familiar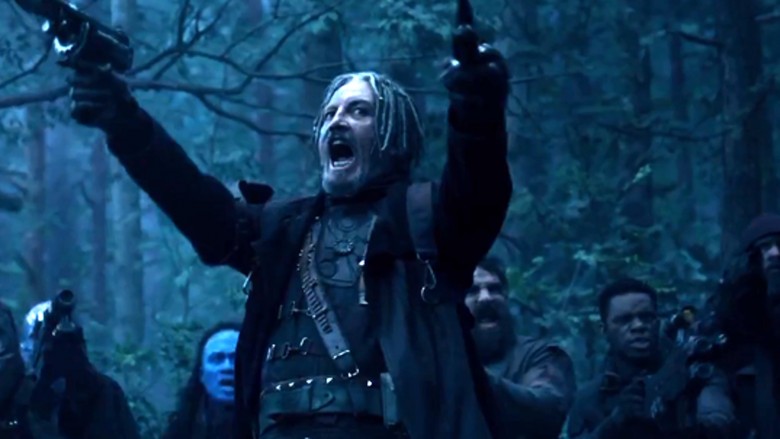 Though he may not be at his most recognizable in his role in Guardians of the Galaxy Vol. 2, the actor who plays Tullk in the new Marvel movie is bound to ring some bells for any avid movie-goer. His name is Tommy Flanagan, and he's that guy who was in that movie you loved (and maybe a handful you liked, or loathed.)
With a mile-long resume and a pair of distinctive scars on his cheeks — the remnants of a knife attack that occurred in his native Glasgow more than 20 years ago — this newcomer to the Guardians cast is one of those Hollywood actors whose name you can't remember, but whose face you know by heart. Here are all the places you've seen him before.
​Braveheart (1995)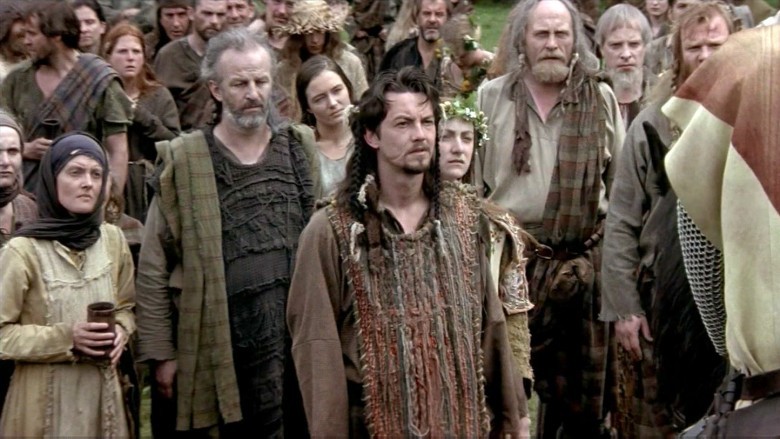 Tommy Flanagan is possibly the most Scottish man ever to live (as anyone who's ever heard him interviewed can attest to; get a load of that Glasgow accent!). So it should come as no surprise that his first big break was in Braveheart, the epic historical drama directed by Mel Gibson and featuring a veritable buffet of kilt-wearing warriors. Flanagan played the role of Morrison, and you'll recognize him right off the bat, in one of the film's early scenes; he's the man whose wedding is interrupted by the repulsive Lord Bottoms, who bogarts Morrison's bride for the night, claiming the right of primae noctis (RUDE).
Happily, Morrison gets his revenge when he joins WIlliam Wallace's army and storms Bottoms' castle, beating the man to death with his bare hands. It's a highly satisfying outcome, and one that firmly cemented Tommy Flanagan's status as the guy you cast when you need someone to commit acts of hardcore violence onscreen and look fabulous doing it.
The Saint (1997)
This late-1990s spy thriller cashed in on the then-solid celebrity status of Val Kilmer, who was coming off his one-movie stint as Batman and still sporting an action-hero's physique. Kilmer plays the titular Saint (a smarmy spy-for-hire with the world's most ridiculous collection of fake mustaches). Of course, the Russian oligarch who enlists the Saint also needs a couple of loyal henchmen to go with his plot for world domination; enter Tommy Flanagan, who joined the cast as one half of the dynamic duo known as Scarface and Scratchface (Flanagan played the former, for obvious reasons).
For the most part, Flanagan's role consists of hovering nearby and looking intimidating; you can see him at the start of the above clip before Kilmer's hammy German schtick overtakes the entire scene, but he's also got a plumb spot in the trailer, manhandling Elizabeth Shue and then getting sucker-punched for his efforts. Although Flanagan got on well with The Saint director Philip Noyce (he stayed at Noyce's home in Australia while promoting the film), he was apparently not a fan of its leading man. Years later, he summed up the experience in four words: "Val Kilmer's a prick."
Face/Off (1997)
Not content to play just one role per year as the right-hand man to a villainous baddie, Flanagan also showed up in 1997 in John Woo's Face/Off, a film that was a giant hit at the box office despite having a premise that sounds less like an actual Hollywood pitch and more like the last idea a very drunk man had before he passed out face-first into a plate of pizza bagels. ("So the good guy and the bad guy trade faces, and the movie is called Face/Off. Get it? Because they have to literally take their faces o— OW, STOP HITTING ME.")
Flanagan plays a character named Leo, who serves as a henchman to the evil Castor Troy (a role played by both Nicolas Cage and John Travolta, thanks to the whole face-transplant plotline.) Although Leo doesn't talk much, he turns up in multiple scenes as a strong, silent member of the villain's support staff, where he is easily identifiable as a Bad Guy™ thanks to his stylishly sleazy black-turtleneck-and-blazer combo.
The Game (1997)
In case you haven't noticed by now, 1997 was a bit of a big year for Tommy Flanagan. In addition to playing a couple of toughs in The Saint and Face/Off, he also had a memorable turn as a homicidal cabbie in The Game, a twisted thriller starring Michael Douglas as a cold-hearted businessman who ends up fighting for his life on his forty-eighth birthday in a sort of LARP scenario from hell.
Although The Game gets overlooked a lot (possibly because director David Fincher made it in between the much better-known Se7en and Fight Club), it's a solid film with plenty of Fincher's trademark freaky flavor — and Flanagan's role is a great example of how a small part can make a big impression. The actor is on camera in this scene for a combined total of about fifteen seconds, but he and his unhinged cackling are memorably terrifying.
Gladiator (2000)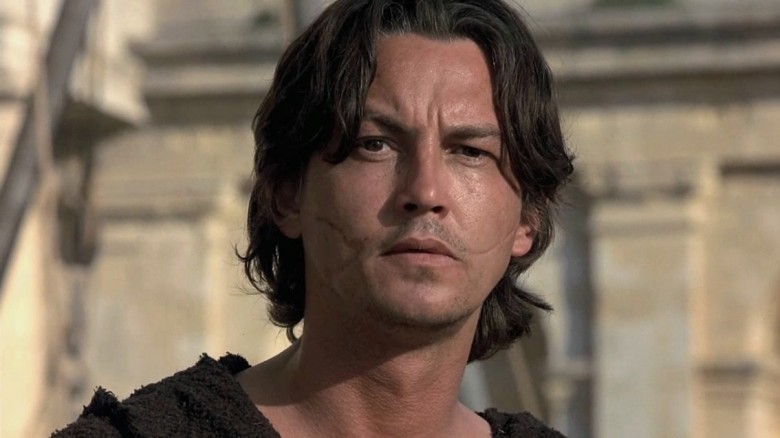 With one historical epic already under his belt, Flanagan scored an even bigger part in his next one: Ridley Scott's Gladiator, where he played Maximus' loyal servant Cicero. It was one of the actor's most significant roles yet, and really showed off his range; not only did Flanagan demonstrate that he makes a totally convincing good guy (complete with a noble, dramatic onscreen death), but he ably traded his thick Glaswegian inflection for a more generic accent.
​Charlie's Angels: Full Throttle (2003)
Hollywood is always in need of a few good bad guys, and by 2003, Flanagan was high on the list of the industry's most eligible henchmen — which was totally fine with him. Of his return to playing a villain in Charlie's Angels: Full Throttle, he said, "You get to have your ass kicked by Cameron Diaz, Lucy Liu and Drew Barrymore. What's bad about that?"
Flanagan's nameless roughhouser, credited only as "Irish Henchman," was part of the squad assembled by the evil Seamus O'Grady (Justin Theroux) in this followup to the 2000 Charlie's Angels. In this film, the trio of lady crimefighters team up to retrieve stolen information about the identities of protected federal witnesses. Perhaps needless to say, ass-kicking ensues. (If you're wondering who kicked Flanagan's ass the hardest: "That'd be Lucy.")
​AVP: Alien vs. Predator (2004)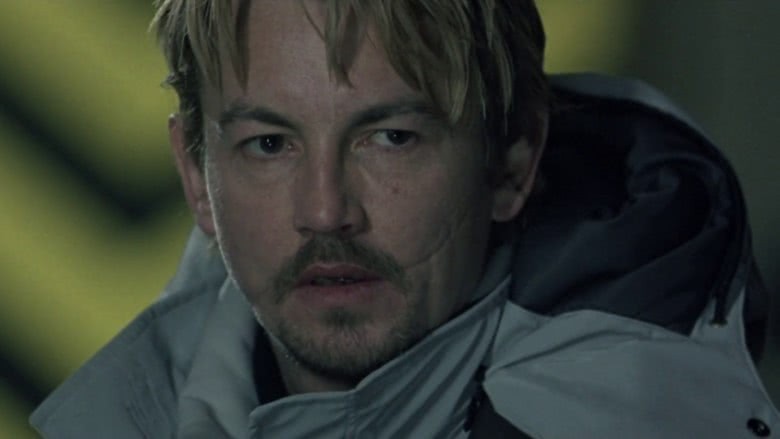 As a self-admitted sci-fi geek, Flanagan was delighted to dye his hair blonde and join the cast of AVP: Alien vs. Predator (tagline: Whoever wins, we lose). The film centers on a group of hapless scientists caught in a war between the acid-blooded aliens and the dreadlocked... uh, what the hell is the Predator, again? Anyway, it's hardly a spoiler to reveal that almost none of the human characters survive to see the end credits — but according to Flanagan, dying early on didn't make his role any easier.
"It's like every muscle in your body ends up f***in' aching," he said in an interview. "You think 'Oh, I'm coming here to play dead,' but then he strings you up eight feet off the floor, ties you up 'til it cripples you, covers you in slime, and makes you hang up there the whole friggin' day."
​Sin City (2005)
Tommy Flanagan next turned up in Robert Rodriguez's gorgeous, gruesome film noir Sin City, where he joined a star-studded ensemble cast that included Bruce Willis, Clive Owen, Jessica Alba, and Benicio del Toro. The stylish film takes the form of an anthology, telling six separate stories about the murder, sex, violence, and overall mayhem that plagues its titular setting.
Despite being surrounded by ultra-famous celebs (including Rosario Dawson wearing an absolutely scandalous bondage outfit), Flanagan makes his mark on the movie: the actor plays the role of Brian, a mercenary, in a vignette titled "The Big Fat Kill," where he memorably throws a grenade at Devon Aoki and then makes an elegant escape down a manhole with Benicio del Toro's severed head.
​When a Stranger Calls (2006)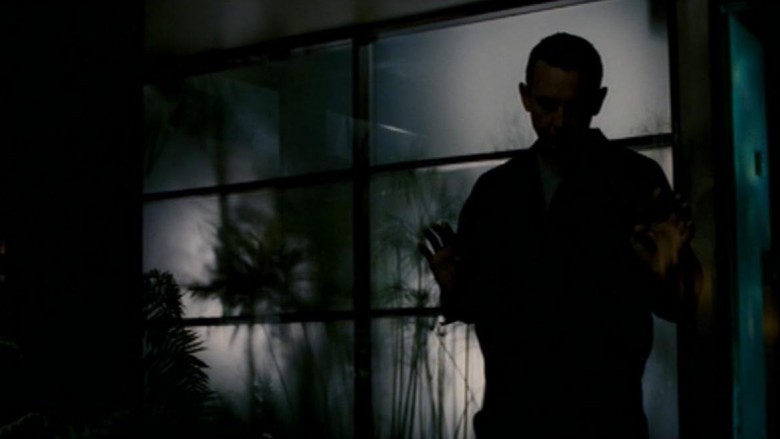 The calls are coming from inside the house, and guess who's on the line? This remake of a classic horror film features Tommy Flanagan as the titular villain, who terrorizes a hapless babysitter (Camilla Belle) with a series of threatening phone calls.
Although Flanagan doesn't actually speak in this movie — the creepy voice on the line belongs to American-born actor Lance Henriksen, probably because it would've been kinda of weird for the Stranger to be randomly Scottish — the image of him glowering from the back of a police car in the film's final moments make it clear why he was a perfect casting choice.
​Sons of Anarchy (2008-2014)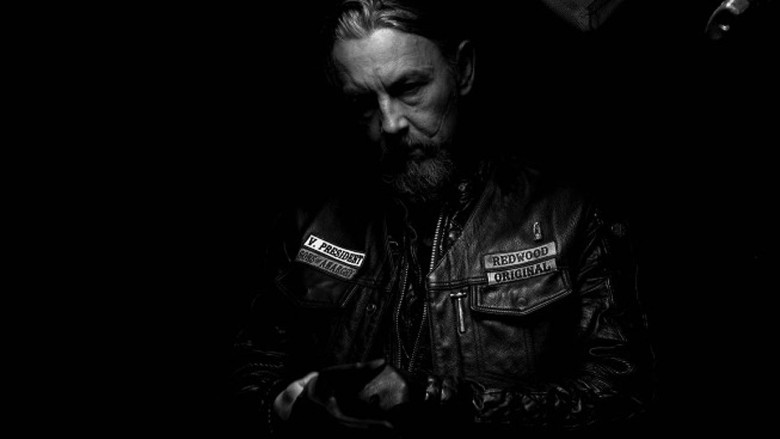 The role Flanagan is best known for is also the one he played the longest, as Filip "Chibs" Telford on the FX series Sons of Anarchy. The show tells the story of the Sons of Anarchy Motorcycle Club, Redwood Original (or SAMCRO), a gun-running motorcycle gang that may or may not be loosely based on the famous Hell's Angels. Chibs is a central character from the get-go, and Flanagan played him for all seven seasons, as he rises in the ranks of the Sons of Anarchy Motorcycle Club to become Sergeant-at-Arms, Vice President, and finally President. He also says "Jackie boy" a lot, inspiring his own special YouTube supercut.
​Television, various (2010-2015)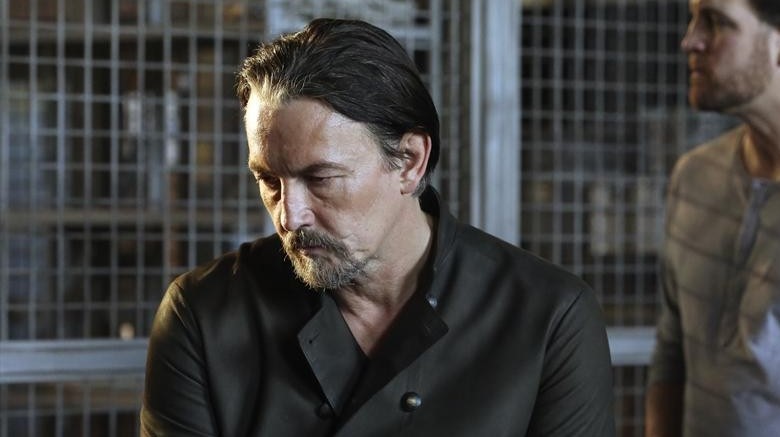 Although Flanagan wasn't exactly flying under the radar anymore once he'd been cast on Sons of Anarchy, he wasn't above snagging a good TV guest role, either; over the years, you may have spotted him on one of several high-profile primetime properties, including 24, Lie to Me, Peaky Blinders, Revenge, Law & Order: SVU, and Gotham.
As per usual, he's mostly seen playing tough guys, or bad guys, or bad tough guys — including a memorable turn as a loan shark on Law & Order: SVU, in which he actually has the unmitigated call to threaten a member of the squad. "Tell your girlfriend she's gonna be sorry," he growls at Tutuola. Perhaps unsurprisingly, his role only lasted one episode; nobody talks to Ice T like that on camera and gets away with it.