White Bird: A Wonder Story - What We Know So Far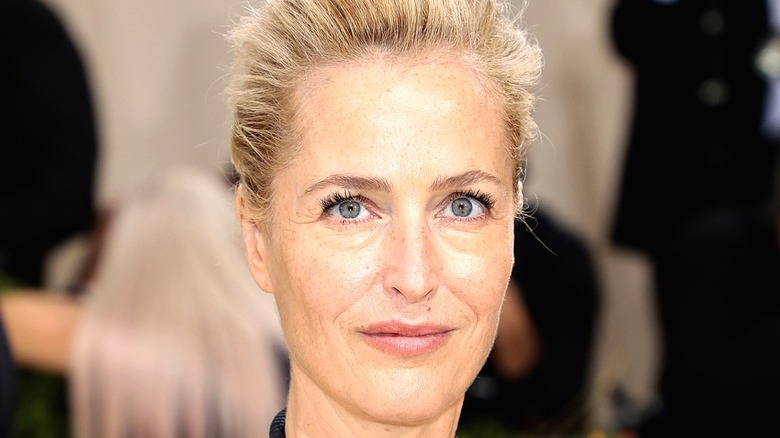 Dimitrios Kambouris/Getty Images for The Met Museum/Vogue
The 2017 film "Wonder" (based on the novel by R.J. Palacio) won the hearts and minds of moviegoers everywhere with its touching tale of 11-year-old August "Auggie" Pullman, a child born with a rare genetic disorder and facial deformity. Starring Jacob Tremblay, along with Owen Wilson and Julia Roberts, "Wonder" tells the story of Auggie's less-than-smooth transition from homeschool to a private school as he faces bullying and discrimination from his classmates.
Following up on the success of "Wonder," Lionsgate (per Deadline) greenlit a spinoff sequel, "White Bird: A Wonder Story," centered on Auggie's bully, Julian (Bryce Gheisar). Like "Wonder," "White Bird" is based on a graphic novel from Palacio, and highlights the experiences of Julian's grandmother, who survived as a young Jewish girl in France during World War II. Outside of the graphic novel, Lionsgate did not release too many details regarding "White Bird." With that in mind, here is what we know about "White Bird: A Wonder Story," which premiered on October 14, 2022.
Who is in the cast for White Bird: A Wonder Story?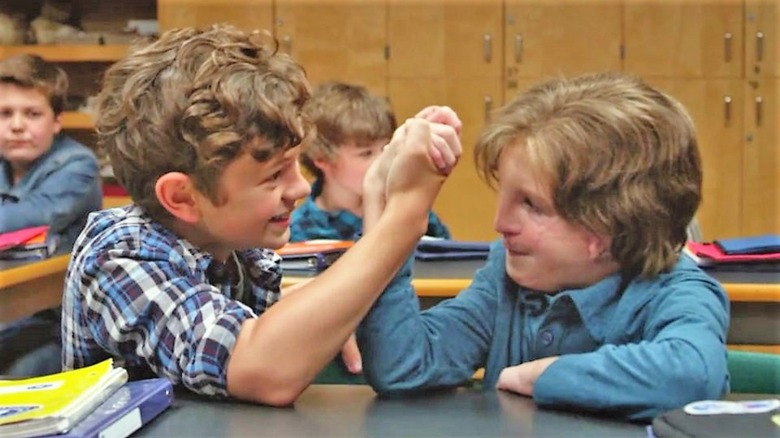 Lionsgate
"White Bird: A Wonder Story" focuses on Auggie's one-time bully, Julian Albans, whose role is reprised by Bryce Gheisar (via Deadline). The film takes place after Julian's parents withdraw him from Beecher Prep, and begins when his French grandmother, whom his family calls Grandmère, comes to visit. Grandmère is played by Oscar-winner Helen Mirren.
An additional starring performance comes from Gillian Anderson as Vivienne. Other cast members include Olivia Ross as Rose and Orlando Schwerdt as Julien, not to be confused with the main Julian. 
What is the plot of White Bird: A Wonder Story?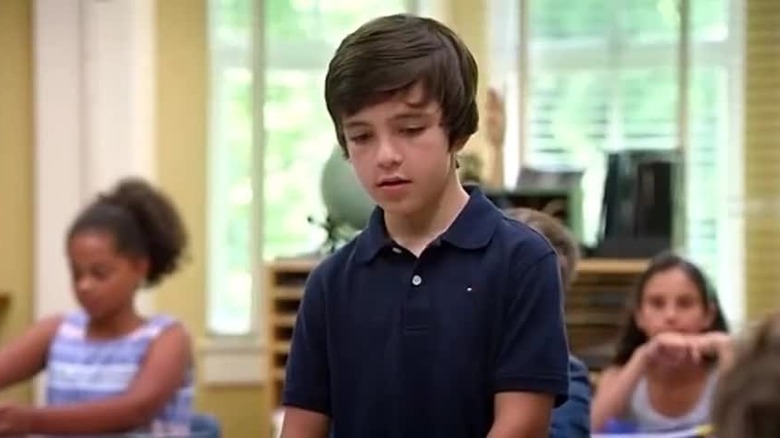 Lionsgate
In the original "Wonder" film, bully Julian Albans left Beecher Prep when its faculty discovered that both he and his family were involved in bullying Auggie for his appearance. Though Julian sees the errors of his ways by the end of the film, he is still pulled from the school the following year. Things begin looking up for Julian, however, when he is visited by his Grandmère, who shares a story from her past in "White Bird: A Wonder Story" (via Deadline).
As a young Jewish girl caught in the midst of World War II, Julian's grandmother faced challenges that few could ever imagine. She survived, however, thanks to the efforts of a schoolmate of her own. Like Julian and Auggie, Grandmère could not be more different than her classmate; yet the latter's willingness to help Julian's grandmother formed the basis of a compassionate and close friendship. For obvious reasons, it's clear how and why this story bears an important lesson for Julian.