Jared Leto Teases Joker Return, Batman Battle In Instagram Post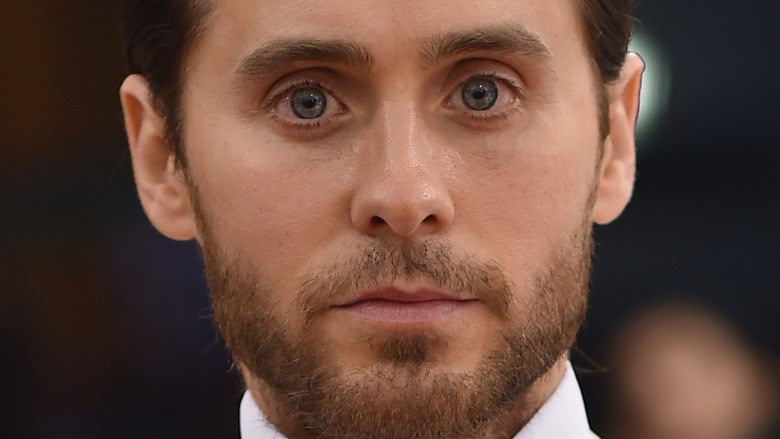 Getty Images
The Joker may square up with his long-time nemesis once again.
Jared Leto, who plays the green-haired villain in Suicide Squad, shared a particularly cryptic photo on Instagram. The snap features Leto in his Joker get-up, brandishing a knife against the throat of Batman (Ben Affleck). Captioned with a green heart and a camera emoji, Leto's photo potentially hints he'll be reprising his role in an upcoming DC film.
The photo comes from a DC fan account known as "@thejoker_clan," but there may be a deeper meaning to Leto's reposting. In the past, reports have claimed that Leto's role in Suicide Squad was cut by director David Ayer from a main role to a significantly smaller appearance. According to Leto, his involvement was diminished to "more of a supporting part than it could have been," and the film was merely an "introduction to The Joker."
This Instagram snap could be the first hint at a second Joker appearance in the DCEU.Earlier this year, Leto suggested he may get a second chance to play the Joker again. Ever the social media fan, Leto shared two Joker-related photos on Snapchat. One was an image from Alan Moore's The Killing Joke comic, and the other was a picture of a diamond-and-gold-encrusted human tooth pendant nestled inside a purple Gucci jewelry box. Strange, but fitting given Joker's eccentric fashion taste.
While we wait to see when and if the Joker will return and possibly go head-to-head with Batman, find out what fans really think of Leto's portrayal.