The Ingenious Suggestion Angelina Jolie Made To Help Lauren Ridloff While Shooting Eternals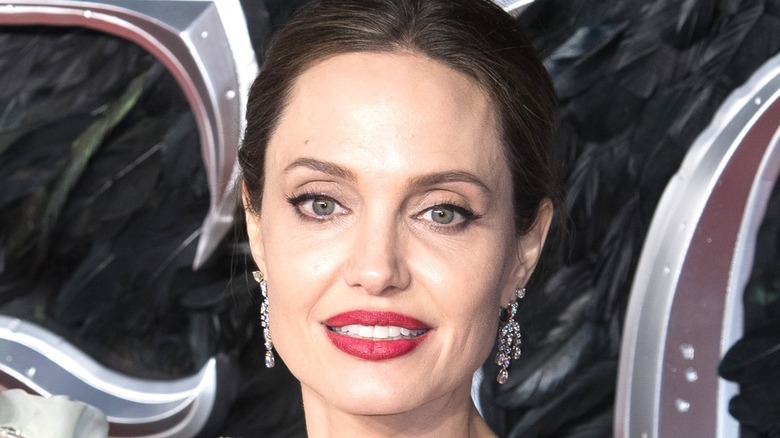 Jeff Spicer/Getty Images
There are plenty of reasons to be excited about Marvel's upcoming "Eternals" movie. For a start, it's a Marvel movie, meaning that the events which transpire in the flick will have a long-term impact on the franchise as a whole. For that reason alone, "Eternals" is essential viewing for all superhero fans. Another huge part of the appeal is the uniqueness of the property: viewers will get the chance to see an obscure team of cosmic characters become household names in their own blockbuster opus, similar to how the "Guardians of the Galaxy" were rocketed to superstardom back in 2014. 
As exciting as these factors are, though, it's probably the talent involved that adds the cherry to the cake — and not just because the film is directed by Academy Award-winning "Nomadland" director Chloé Zhao. In front of the camera, the "Eternals" adaptation features a diverse cast of incredible actors, ranging from A-listers like Angelina Jolie and Salma Hayek to rising stars such as Richard Madden and Lauren Ridloff. 
Like any movie, "Eternals" was a collaborative project that saw the actors do their all to get the best results possible. But some of them went the extra mile for each other behind the scenes, as Ridloff has explained.
One of Angelina Jolie's ideas helped Lauren Ridloff deliver her performance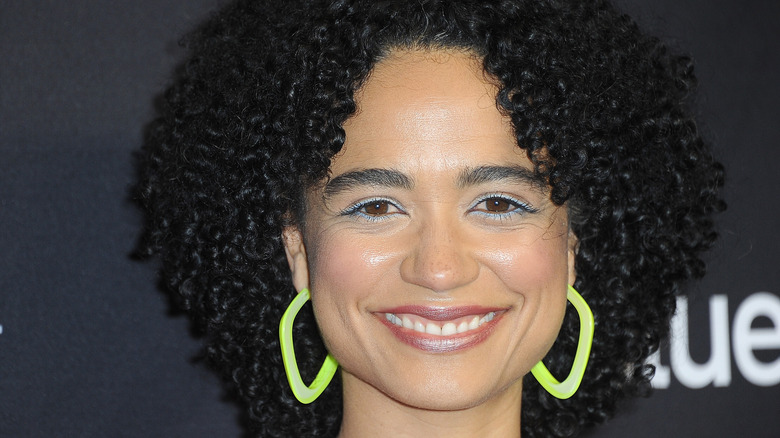 Albert L. Ortega/Getty Images
The casting of Lauren Ridloff as Makkari is one of the more inspirational stories to emerge from the "Eternals" camp since the movie entered production. The Marvel blockbuster will mark the deaf actress's first major role in a feature film (many viewers will previously recognize her from "The Walking Dead"), and she isn't taking it for granted. As she told The New York Times, "It means my two boys, who are also deaf, will grow up in a world where there are superheroes who are deaf."
The casting decision has also helped the filmmakers learn more about working with deaf performers, and Angelina Jolie was key to some of those breakthroughs on the set. In the same interview with The New York Times, Ridloff revealed that it was Jolie who had a great idea that helped her pick up her cues whenever she couldn't face the camera.
"In some scenes, I had to face a wall. As a deaf person, how do you cue me? At one point, I was sharing my frustration with Angie — Angelina Jolie — at a holiday party after a day of shooting," the actress recalled. "And she immediately made a suggestion — why don't we use a laser pen that special effects can easily erase?"
Ridloff went on to describe the suggestion as an "Aha, wow" moment" that let her know it was time for action, and the process was much smoother moving forward. "Whenever I'm looking at a wall, the interpreters would use a laser pen to make a circle on the wall — 'rolling, rolling, rolling' — and once it went away that meant, 'Action!'"
Marvel's "Eternals" will hit theaters on November 5.