Kayvan Novak Dishes On Roger's Mid-Credits Scene In Cruella - Exclusive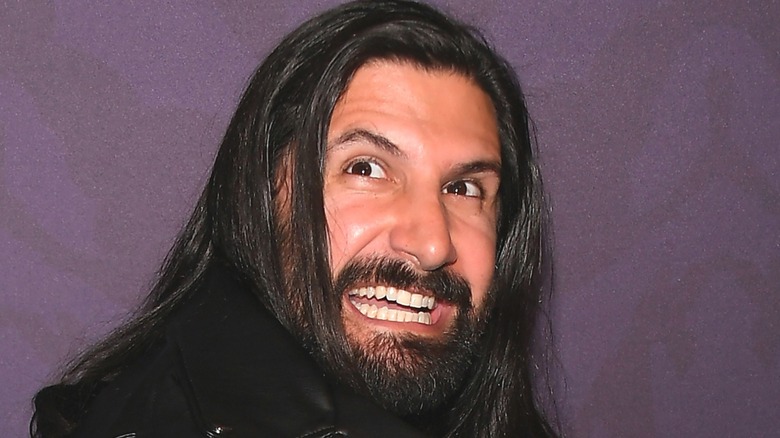 Nicholas Hunt/Getty Images
Kayvan Novak, best known for his role as Nandor the Relentless on FX's "What We Do in the Shadows," has been on a bit of a hot streak as of late. Not only is he a main cast member of a critically acclaimed and beloved vampire-themed sitcom, but he's proving his comedic talent in a litany of other properties, too. 
You can find him on another FX property, namely "Archer," in the show's twelfth season as Fabian Kingsworth. He's the latest in a long line of adversaries for the self-reported greatest spy in the world. Archer may be somewhat out of his prime, but Fabian is there to fill in the power vacuum, proving himself to be a match for the titular character both physically and verbally. You could also catch Novak in theaters or on Disney+ (with Premier Access) back in May 2021 as Roger in "Cruella."
Now that the film's available for all Disney+ subscribers, more people than ever before can watch Novak embody an important figure in the "101 Dalmatians" mythos. Roger is one half of the primary couple in the original movie whose Dalmatians produce 99 offspring, which Cruella de Vil believes would make a fine coat. In fact, the mid-credits scene of "Cruella" teases the plot of the 1961 film with Roger and Anita (Kirby Howell-Baptiste) each receiving a Dalmatian. It certainly appears as though Roger would have a role to play in the announced sequel, so when Looper exclusively interviewed the actor, we naturally had to ask him about his involvement for "Cruella 2."
Kayvan Novak has 'no information on Cruella 2, of any kind'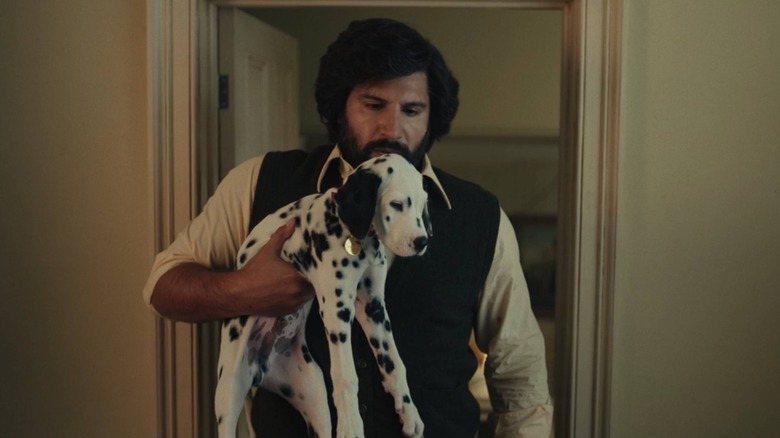 Walt Disney Studios Motion Pictures
Unfortunately, for anyone looking for any juicy Disney breaking stories, Novak doesn't have any information — at least, nothing he can tell anyone at this point. When asked about the sequel, the actor right away stated, "I haven't heard anything." Granted, it's entirely possible Roger and Anita won't factor into "Cruella 2" at all. Perhaps the story will be another solo Cruella de Vil (Emma Stone) adventure in lieu of another live-action retelling of "101 Dalmatians."
However, Novak seemed to be genuinely in the dark about his continued involvement in the Disney villain's franchise. He blamed it on one specific factor: "I think anyone that was in charge of coming up with who was going to be in 'Cruella 2' didn't sit through half the credits of 'Cruella 1' where I had a scene. Had I known that I would be appearing halfway through the credits of 'Cruella 1' ... It was just one of those things eight months in, definitely. But thank you for sticking around and not getting up once the credits are rolling, because that's usually where, 'Ah. It's finished. See you, then.'"
He finishes by saying, "I have no information on 'Cruella 2,' of any kind." So there you have it. If you watched "Cruella" on Disney+ and didn't stick around for the mid-credits scene, do yourself a favor and go back to watch it. Not only do you get to see more of Kayvan Novak, which is always a great thing, but you also get to lay your eyes on some adorable Dalmatian puppies.