Norm Macdonald's Cancer Joke Has Much More Meaning Now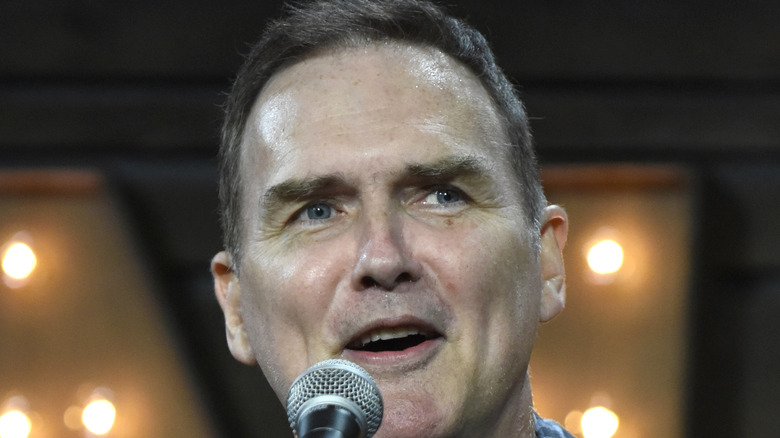 Tim Mosenfelder/Getty Images
The announcement of Norm Macdonald's death on September 14, 2021, at the age of 61 caught many fans by surprise, as the comedian kept his cancer diagnosis a secret for nine years. As his longtime friend and producer Lori Jo Hoekstra said, Macdonald didn't want the illness to affect how his audience saw his comedic work. When we look back at his career, it's impressive what he accomplished.
Many fans weren't aware that Macdonald had writing stints for shows like "Roseanne" and "The Dennis Miller Show", but they mostly knew and appreciated him as one of the hosts of "Weekend Update" on "Saturday Night Live," before his controversial departure from the show in 1998. The time on "SNL" helped propel Macdonald into more starring roles for movies like "Dirty Work" and his own sitcom, "The Norm Show," on ABC. Yet, Macdonald was first and foremost a stand-up comedian who could hit fans with a joke on just about anything. While reminiscing about his legacy, some fans remembered Macdonald had a joke that has more meaning now in the light of his death.
Norm expressed his thought on anyone battling against cancer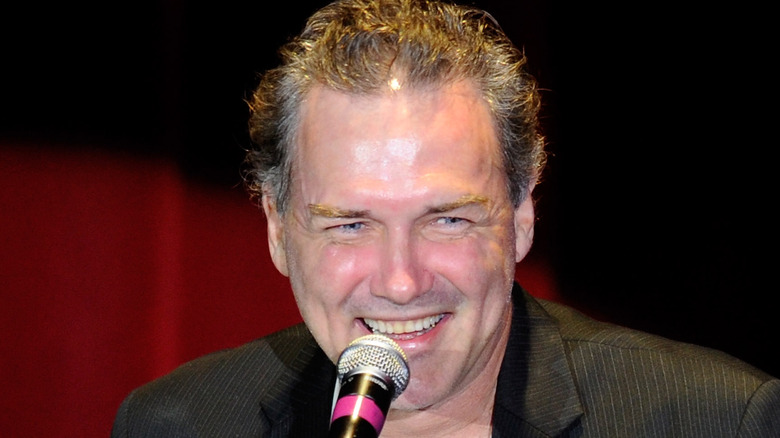 Ethan Miller/Getty Images
Norm Macdonald showed no fear as he would joke about nearly anyone or anything. The comedian earned uproarious laughs while tackling the darkest of subject matters. Yet as some fans have pointed out while remembering his work, one of his jokes that dealt with the subject of cancer has more significance.
Titled "Courageous Battle" (via I'm not Norm), the joke comes from his 2011 special "Me Doing Standup" (via Spotify). The comedian talks about what he feels is the absurdity of someone dying from cancer being defined nowadays as someone "losing a battle" against the illness. To the comedian, it makes no sense, especially as the person suffering from the illness doesn't technically lose, assuming it is really a battle.
"I'm pretty sure, I'm not a doctor, but...I mean if you die, the cancer also dies at exactly the same time," Macdonald said. "So to me, that's not a loss. That's a draw."
Since Macdonald kept his cancer diagnosis intensely private from the public, it is hard to tell if the comedian merely thought the bit was hilarious or if he was using it as a way to personally deal with his diagnosis — we're not sure if he actually learned he had cancer before coming up with those lines. Either way, the joke hits much differently now.