Robert De Niro And Christopher Walken Reunite For The War With Grandpa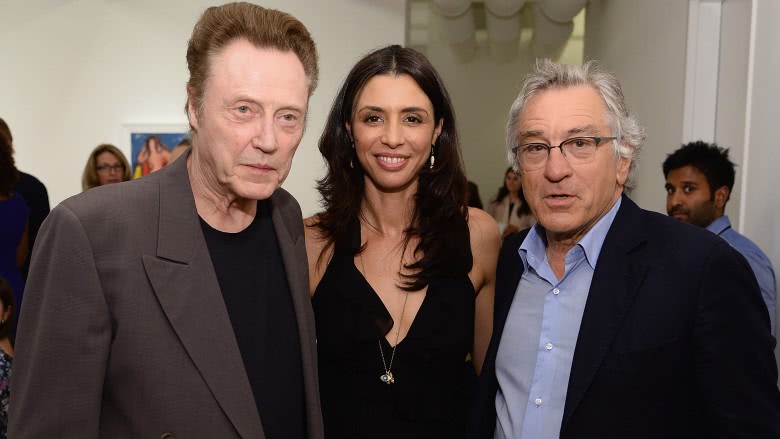 Getty Images
In 1978, Robert De Niro and Christopher Walken (pictured above with De Niro's daughter, Drena) teamed up for Michael Cimino's devastating war film, The Deer Hunter. Nearly 40 years later, the Oscar-winning actors will reunite for a film that probably won't involve quite as much Russian roulette.
According to Deadline, Walken and De Niro will both star in The War with Grandpa, a family film based on the book written by Robert Kimmel Smith. The plot centers on a young boy who's kicked out of his room when Grandpa (De Niro) comes to stay, and as you can probably guess from the title, the kid doesn't take kindly to giving up his digs. In a move that would make Kevin McCallister proud, the boy cooks up a series of pranks to force the old man out. But things get a bit tricky when Grandpa decides to fight back.
Rob Riggle and Uma Thurman (who played alongside De Niro in Mad Dog and Glory) are also set to co-star, but perhaps the most fascinating detail about The War with Grandpa is how the film got started in the first place. As it turns out, the picture is being put together by Marro Films at the suggestion of an 8-year-old boy. You see, Marro Films CEO Rosa Morris-Peart was inspired to buy the rights when her son, Marvin, suggested the novel would make a great movie. And thanks to his reading habits, Marvin (now age 11) will seriously become one of the youngest executive producers in Hollywood history.
As for De Niro, this isn't the only adaptation he's working on these days. Deadline also reported the actor is considering a role in Eric Roth's Killers of the Flower Moon, a true crime story about a conspiracy to kill members of the Osage Native American tribe. Martin Scorsese and Leonardo DiCaprio are also interested in the project, and if it comes together, it will be the first time Scorsese has ever worked with his two most-used leading men in the same movie.
While we're waiting to see these adaptations make their way to the big screen, be sure to check out all the movies that ignored the books they were based on.