The Action-Adventure Movie That Ruined Camilla Belle's Career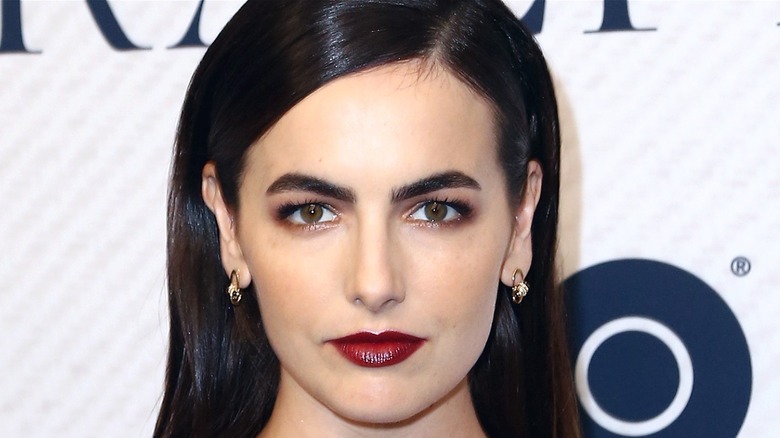 Tommaso Boddi/Getty Images
Camilla Belle was on the cusp of Hollywood stardom until a big action-adventure flop derailed her acting career. Belle had success early as a child actress. She made her big-screen debut in Alfonso Cuarón's 1995 adaptation of the 1939 classic Shirley Temple film "A Little Princess." Belle also appeared in "Lost World: Jurassic Park" as Cathy Bowman, a young girl attacked on the beach by dinosaurs, and she played a young Sally (Sandra Bullock's character) in "Practical Magic." She earned favorable reviews (and a Gotham Independent Film nomination) playing Rose Slavin in "The Ballad of Jack and Rose " opposite three-time Oscar winner Daniel-Day Lewis and indie film darling Catherine Keener. David Ansen of Newsweek said of Belle's performance, "Belle uses her blank, doll-like beauty to unnerving effect: she has the vulnerability — and the amorality — of an unbroken colt."
In 2006, Camilla Belle, like many up-and-coming actresses, starred in a horror film, the 2006 remake of 1979's "When a Stranger Calls." Belle played Jill Johnson, a teenage babysitter terrorized by a deranged killer. The film received negative reviews across the board, but the movie recouped its $15 million budget and then some, earning $67 million worldwide (via Box Office Mojo). Her next project was her highest-profile movie to date, but instead of making her an in-demand actress, it led her down a path of near obscurity.
Camilla Belle starred in the prehistoric action film 10,000 BC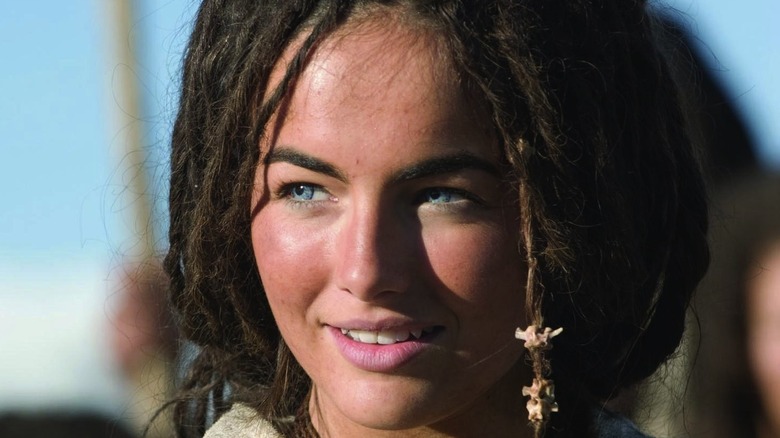 Warner Bros. Pictures
Camilla Belle starred as Evolet, the love interest of actor Steven Strait's mammoth hunter, and the movie's damsel in distress in Roland Emmerich's "10,000 BC" (2008). Emmerich helmed the blockbusters "The Patriot," "Independence Day," and "The Day After Tomorrow." Although the prehistoric era action film earned over $269 million worldwide, it has a paltry 37% audience score on Rotten Tomatoes and sits at 9% on the Tomatometer. It would seem plenty of people saw "10,000 BC," but very few liked it. While praised for the CGI special effects, critics seem to agree the movie's downfall was its historical inaccuracy and Emmerich's attention to style over substance. The New York Times didn't point out Belle's performance specifically but deemed the cast's overall acting as "wooden." Peter Travers from Rolling Stone described Belle's Evolet as "made up and muscle-toned like the attraction on America's Next Top Lifeless Mannequin."
Perhaps the only thing that overshadowed Belle's professional misstep was her yearlong romance with Joe Jonas. Belle continued to act in box office disappointments, including the sci-fi action film "Push," the comedy-drama "Father of Invention," the rom-com "From Prada to Nada," the sports-comedy "Breakaway," and the American-Brazilian thriller "Open Road." Belle became more widely recognized for her wardrobe choices and showing up on the covers of fashion and lifestyle magazines than her acting credits.
Camilla Belle is working behind the camera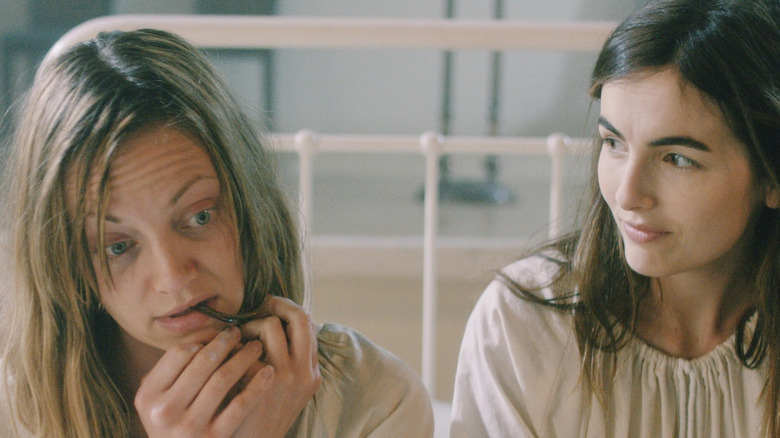 Front Row Filmed Entertainment
Of late, Camilla Belle has been focusing on philanthropy and working behind the camera. In 2016, she directed the documentary "Looking at the Stars" about a ballet school for the blind in São Paulo, Brazil. In 2017, Belle appeared in "The Mad Whale, which co-starred James Franco, who also served as a producer. All proceeds from the movie went to the nonprofit group, The Art of Elysium, co-founded by the actress (via Hamptons Magazine).
Another cause close to Belle's heart is the One Love Foundation. Following the death of UVA student Yeardley Love who was beaten to death by her ex-boyfriend, Love's mother Sharon and sister Lexie founded the organization to teach young people the difference between healthy and unhealthy relationships and how to identify and avoid abuse. In 2019, Belle directed a video short for the foundation's second annual #LoveBetter campaign.
Camilla Belle continues to direct. She was one of five filmmakers to contribute to the horror anthology film "Phobias" (2021), about test subjects at a government-run facility who suffer from extreme phobias (via Variety).