MonsterVerse Screenwriter Max Borenstein Weighs In On The Success Of His Godzilla And Kong Films - Exclusive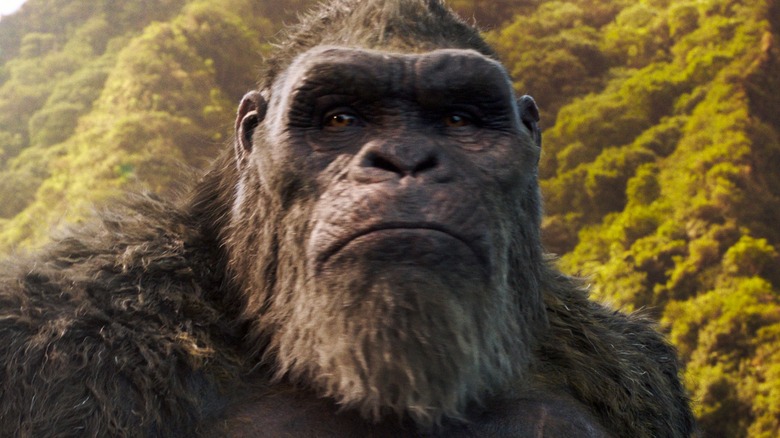 Warner Bros.
Screenwriter Max Borenstein has had an incredible run in Hollywood since he worked on 2014's "Godzilla," a big screen blockbuster that led to the box office behemoth "Kong: Skull Island." The release of the latter film officially signaled the creation of the MonsterVerse in 2017, and two years later, new depth was added to the mythos through "Godzilla: King of the Monsters."
While the first three films in the MonsterVerse scored an impressive $1.48 billion in ticket sales, "Godzilla vs. Kong" was faced with more than just the task of entertaining audiences as much as its predecessors. Originally set to come out in November of 2020, the film's release was delayed for months since the COVID-19 pandemic had wreaked havoc on theaters (and their studio partners) throughout the year prior. As such, "Godzilla vs. Kong" opened to uncertainty in late March of 2021, both domestically and worldwide. 
When all was said and done, though, the battle of the behemoths defied the odds — and grossed nearly $468 million at the global box office (via Box Office Mojo). Even more impressive was the fact that the film hauled in nearly $80 million more worldwide than its pre-pandemic predecessor, "Godzilla: King of the Monsters."
In an exclusive interview with Looper to talk about his new film, the biographical true-life 9/11 drama "Worth," Borenstein attributes the success of each MonsterVerse film to the unique visions of the individual directors.
The tonal spin of each movie has contributed to the MonsterVerse's success, Max Borenstein says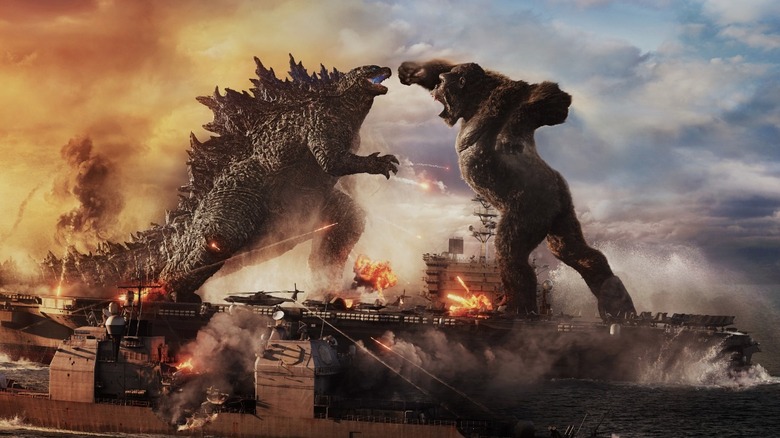 Warner Bros.
Gareth Edwards directed "Godzilla," while Jordan Vogt-Roberts was at the helm for "Kong: Skull Island." Meanwhile, Michael Doherty took the director's reigns for "Godzilla: King of the Monsters," while Adam Wingard directed "Godzilla vs. Kong."
And as screenwriter Max Borenstein sees it, these directorial shifts are a key element in the success of the MonsterVerse.
"I think we approached each of those films in a way a little bit equally where I worked closely with each director. But each of the films kind of represents kind of a different tonal interpretation of that material," Borenstein said. "'Godzilla' is a lot more grounded, partly because I did it closer to that moment and it's something that's kind of dark and has this sort of grounded quality where it feels like, 'What if it's really happened?' And then I think each of the subsequent movies has its own sort of tonal spin. It's been fun to use that franchise as an opportunity to explore different interpretations, and different, fun ways of using that material to sort of comment on things and give your cultural spin on a war movie or different kinds of stories."
When it comes to Godzilla and Kong, Max Borenstein refuses to play favorites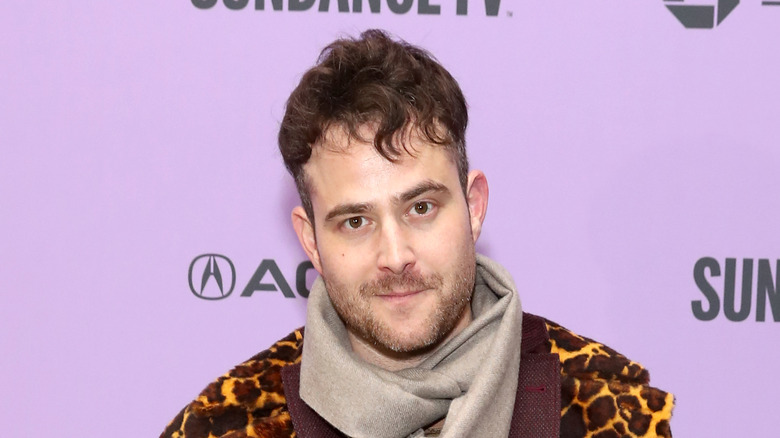 Cindy Ord/Getty Images
While "Godzilla vs. Kong" provided fans with the ultimate throwdown between the classic movie monsters, Borenstein said he won't reveal which of two is closest to his heart. "That's impossible for me. I'm a parent," Borenstein exclaimed. "But I know it's like they just have their own sets of challenges. Kong was easier certainly because he's got an anthropomorphic side to him. Godzilla was more mysterious. I love them both."
As for what's next with the MonsterVerse franchise, Borenstein said he's waiting for the films' production company, Legendary Pictures, to give some direction.
"Legendary has had a tremendous handle on it. They always pick great directors and I've been fortunate to be involved in some way in each of these, and I'll pick up the phone if it rings again," Borenstein said. "I think we tend to lead with the director and just what's inspiring and then kind of go from there. I think there's something really refreshing about that."
As for writing screenplays for other franchises, while Borenstein doesn't have any specific in mind, he's open to explore other established properties.
"It's always about, "What can you bring to it that's something fresh and new and is there still some gold in the mine?" And that's more really a personal question when you're approaching it," Borenstein observed. "[You have to say to yourself], 'What is it? What do I think in that moment I might be able to tackle from this project and this story and this IP?' And so, I look forward and hope that some of the more interesting things come my way."
In the meantime, fans of Borenstein's work can see his latest film, "Worth," which is streaming exclusively on Netflix.