Here's Where You Can Watch How To Lose A Guy In 10 Days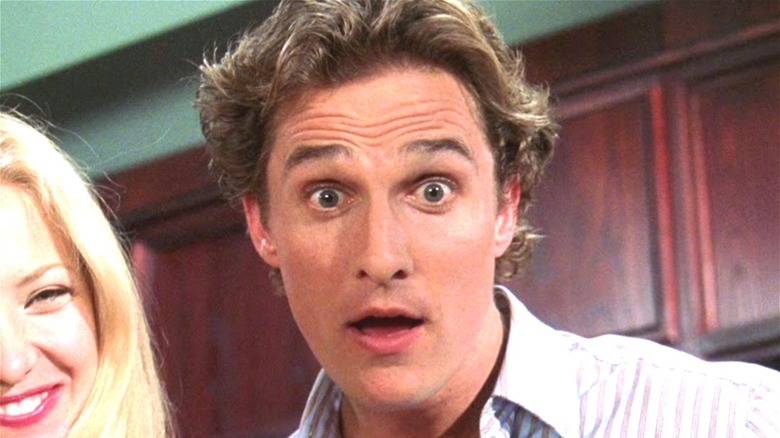 Paramount Pictures
If you're a fan of romantic comedies, then you're likely aware that the early 2000s was a time full of films in the genre, many of which are still widely watched today. There was 2001's "Kate and Leopold," where Meg Ryan and Hugh Jackman star as love interests from different eras. Later in the decade came "Bride Wars," in which Kate Hudson and Anne Hathaway portray best friends who turn into enemies when their weddings are booked for the same day. And who can forget the divisive holiday classic, "Love Actually?"
Amongst these examples is another in which Hudson also starred — 2003's "How to Lose a Guy in 10 Days." Directed by Donald Petrie, Hudson stars alongside Matthew McConaughey while he was still in his rom-com era, boasting movies like "The Wedding Planner," "Failure to Launch," and "Ghosts of Girlfriends Past."
"How to Lose a Guy in 10 Days" follows Andie Anderson (Hudson), an advice columnist who pitches a story on what not to do in relationships. The plan is to showcase all the mistakes women often make when in a new relationship. Looking for a man to test the mistakes on, she meets Ben Barry (McConaughey) — an advertising executive. Little does Andie know, Ben has an ulterior motive of his own — he's made a bet with a colleague that he could make any woman fall in love with him in the span of just 10 days.
If the premise intrigues you, or if you're a longtime fan, read on to see where you can watch "How to Lose a Guy in 10 Days."
How to Lose a Guy in 10 Days in on Peacock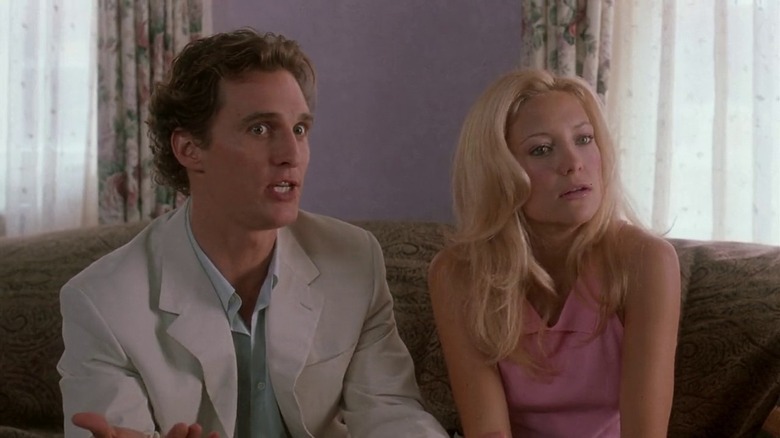 Paramount Pictures
"How to Lose a Guy in 10 Days" is currently available to stream on Peacock. For those of you unfamiliar with the platform — after all, there seems to be a million streaming services out there nowadays — it's an NBCUniversal-owned streaming service that is free to its users (although you will have to put up with watching ads). Peacock also has a Premium subscription for $4.99 per month, which gives you access to more content, and Premium Plus for $9.99, which gives you everything in Premium and takes away all the ads. If you do not want to pay for Peacock, "How to Lose a Guy in 10 Days" is available in the standard version, so it's available to watch for no cost as soon as you make a free account.
So, now that we know how to watch the film is it worth watching? It received not-so-positive reviews from critics and has just a 42% on Rotten Tomatoes — but the audience score sits at a much more favorable 77%. It's become a cult classic in the rom-com genre, with Hudson and McConaughey's chemistry making it well worth the watch. While it may not be Oscar material, most viewers would likely agree that it makes for the charming and lighthearted film that one would expect when seeking out a romantic comedy.