The Flash Season 3 Will Reportedly End With Another Cliffhanger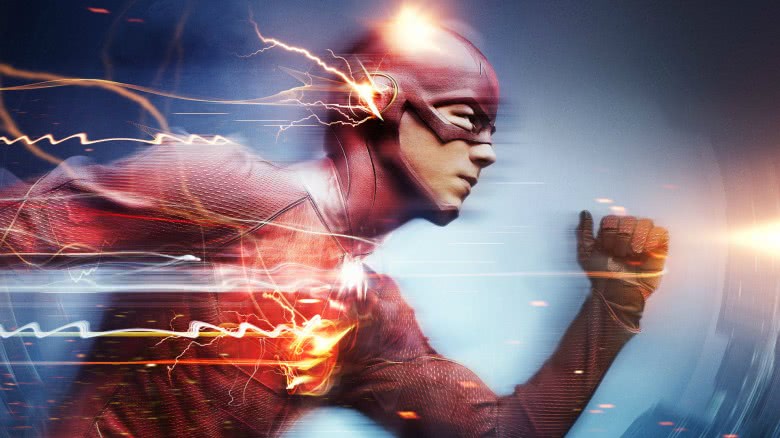 The CW
The thing about traveling through time is that it makes it really difficult to make firm plans.
The second season of the CW's The Flash ended with a cliffhanger as Barry Allen (Grant Gustin) ran all the way into his own past, creating the "Flashpoint" timeline that proved so important in the third season. But, according to teaser descriptions uncovered by TVLine, the season 3 finale will come to a close with another cliffhanger prompted by Allen's time travel. Check out the synopses below.
Pre-Finale (April 25): Barry travels to 2024 to find out Savitar's identity, where he encounters future versions of himself as well as his Team Flash friends. Upon returning to the present, Barry & Co. meet a scientist (House's Anne Dudek) who may be the key to stopping Savitar, but they must–literally, and with great difficulty–fight to keep Killer Frost from getting to her first. Afterward, Caitlin's icy alter ego makes an interesting proposal.
Season Finale (May 23): After discovering Savitar's true identity, Team Flash prepares for a final, epic battle with the God of Speed... while struggling with a major setback. Expect a season-ending cliffhanger that will leave viewers–and the heroes–questioning how they will move forward in Season 4.
That sounds like trouble. Producers have already hinted that the Savitar reveal will be the show's biggest twist yet, so there could be an existential crisis coming for The Flash.
The season's penultimate episode airs Tuesday (April 25) on the CW. Hopefully we get a few answers along with all the new questions. Meanwhile, take a look at a few plot holes on the show.