The Real Reason Why Shang-Chi And Eternals Might Not Be Released In China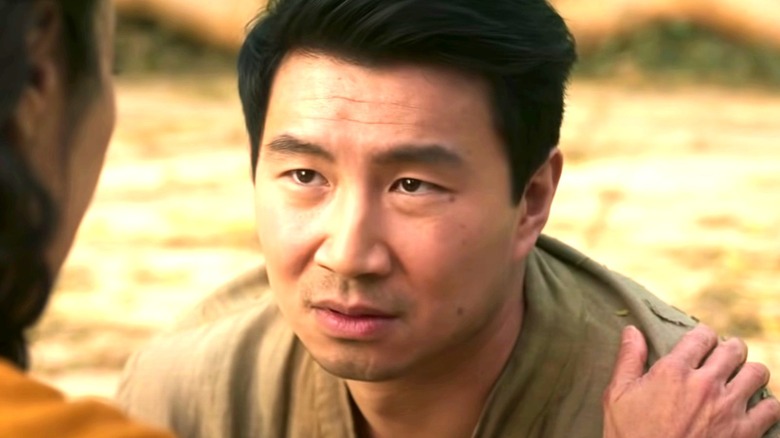 Marvel Studios
In recent years, the Chinese market has become incredibly important to the fortunes of Hollywood movies; in 2020, its box office numbers surpassed that of the U.S., turning it into the world's largest movie-going market (via Variety). Yet the government in China levies incredible power over what gets shown. There's even a quota on the number of foreign films that get screened inside the country every year, which currently stands at 34 (via USA-China Today). Unfortunately, it looks like the odds that "Shang-Chi and the Legend of the Ten Rings" and "Eternals" will be among them may be dwindling.
The current Marvel Cinematic Universe movie and the next one have connections to the country that might make an opening desirable for fans inside China. Media outlets, including the Chinese-run Global Times, hailed Chinese-born Brit Chloe Zhao, director of "Eternals," as "the pride of China" when she won a Golden Globe for Best Director in March 2021 for "Nomadland." "Shang-Chi" features a cast of actors of Chinese descent, including Canadian Simu Liu and Hong Kong screen legend Tony Leung. 
Hollywood producers have often courted these kinds of connections, because an opening in China has become a make-or-break proposition for many studios. They've even instituted what one expert in The Atlantic called "self-anticipatory censorship," as a way of making sure their movies have a better chance of making it overseas. However, the Chinese government bases its decisions on shifting conditions, making this difficult.
As a result of this unparalleled control over what its population sees, "Shang-Chi" and "Eternals" may not get to open in China.
Zhao called China "a place where there are lies everywhere"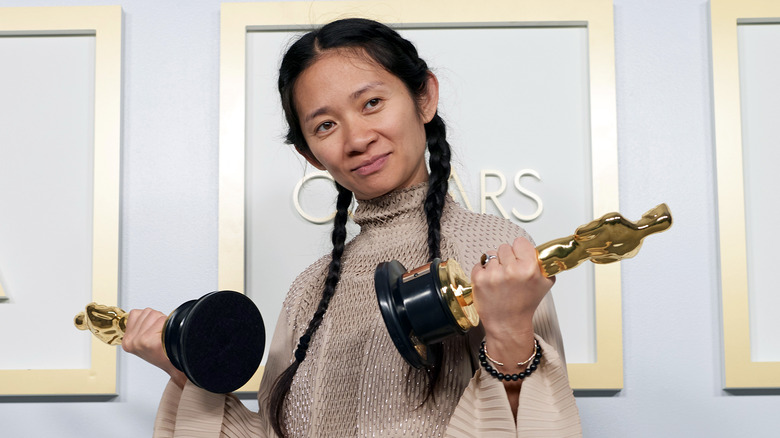 Handout/Getty Images
In both Zhao and Liu's cases, interviews that actors did in previous years may be the reason their movies don't get that all-important Chinese release. In "Eternals" director Chloe Zhao's case, the controversy stems from a 2013 interview with Filmmaker Magazine. "It goes back to when I was a teenager in China, being in a place where there are lies everywhere," she said in the piece. "You felt like you were never going to be able to get out. A lot of info I received when I was younger was not true, and I became very rebellious toward my family and my background." 
She was also criticized for an interview in Australia's news.com.edu, which quoted her as saying, "The U.S. is now my country, ultimately" (via The New York Times), although this turned out to be an error; the original article was corrected to say "not my country." However, as a result, her Oscar win for "Nomadland" in April 2021 was not carried in Chinese media and searches for her name online were blocked (via Time), even though she has also described northern Chinese citizens as "my own people" in a New York Magazine article. Additionally, "Nomadland" did not get a Chinese release. 
Simu Liu's 2017 interview allegedly presented China as a starving third world country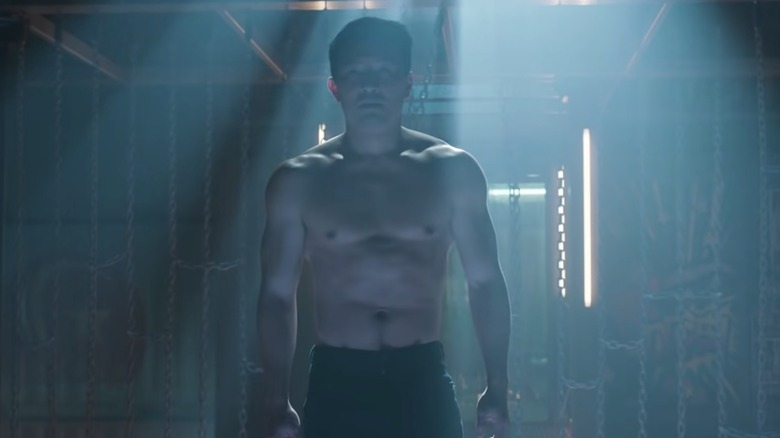 Marvel Studios
Previously, China had objections to "Shang-Chi" based on the stereotypical portrayals of Asians in Marvel's source material, as well as the fact that the leads weren't attractive enough (via SupChina). However, on September 8, a nationalist account on China's social media platform, Weibo, posted screenshots of an interview that Simu Liu did with Canadian Broadcasting Corporation as part of a Canadian anniversary celebration. In those images, the text supposedly says, "When I was young, my parents would tell me these stories about growing up in communist China. They lived in the third world where you have people dying of starvation." In the images, Liu described coming to Canada as a "pipe dream" (via Taiwan News). The Straits Times notes that there were inaccuracies in the translations, possibly meant to fuel the flames. CNN says the original video is no longer available. 
Given what industry watchers view as "mercurial" actions by the Chinese government and its film department, the backlash spurred by these comments would seem to end any chance "Shang-Chi" has for being one of the films approved for release in China in 2021 (the last one, "Free Guy" has done $67 billion in business there, according to Deadline). That would put a big dent in the MCU's fortunes and hopes for the movie, but it's nothing new for Disney. 
China banned Disney films altogether from 1996-1999 as a result of the release of "Kundun," which was sympathetic to Tibet's Dalai Lama (via the Orlando Sentinel). More recently, China barred coverage of the live-action "Mulan" in 2020 (via CNBC) and delayed its opening there due to coronavirus concerns (via Variety). "Black Widow" was also delayed and, since Variety reports it hasn't yet gotten a release date in China, may also be affected by the recent controversy.