Eliza Dushku To Star In The Black Company TV Series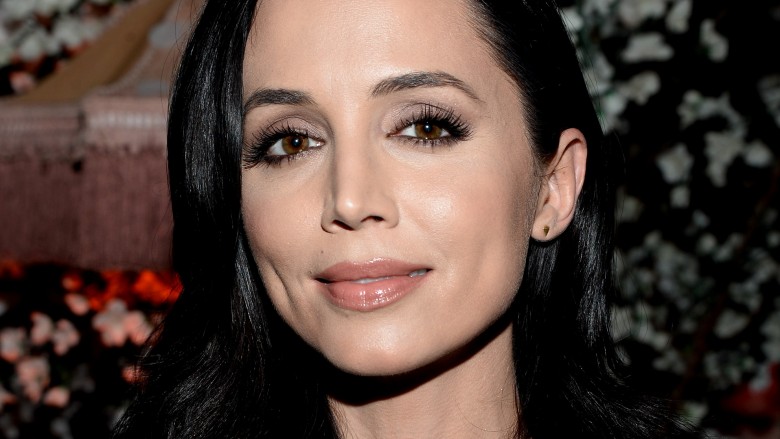 Getty Images
There's another epic fantasy landscape coming to TV, and it'll be led by a familiar face.
Eliza Dushku (Buffy the Vampire Slayer, Tru Calling) and screenwriter David S. Goyer (The Dark Knight, Man of Steel) are developing a series based on Glen Cook's popular 10-book fantasy series The Black Company, according to The Hollywood Reporter.
The drama will center on the exploits of the Black Company, a unit of elite mercenaries in a "Tolkeinesque" landscape. When the hard-fighting men discover the prophecy that the embodiment of good has been reborn, they are forced to rethink their loyalties. The series will include events from Port of Shadows, the upcoming installment of the book series that's set between books one and two.
Dushku will play the dark sorceress "The Lady," who rules over the Northern Empire and uses the Black Company to help dominate a power structure filled with characters looking to take over.
"The Black Company is vast in scope yet remains fundamentally relevant through the morally ambiguous choices it presents at every turn," Dushku said. "We are excited to bring Glen Cook's classic story to life with Mark [Stern] and David [Goyer], luminaries in the cinematic pursuit of science fiction and epic fantasy, who will inevitably assemble poignant characters embroiled in jaw-dropping action."
The Black Company will be the latest fantasy book series to be adapted for TV after the runaway success of HBO's Game of Thrones. Starz has Outlander and MTV premiered The Shannara Chronicles last year.
There's currently no network attached to the project, but we'll keep you posted. Until then, take a look at a few TV series that ignored the books they were based on.