The Underrated 1960s Horror Film You Can Watch On HBO Max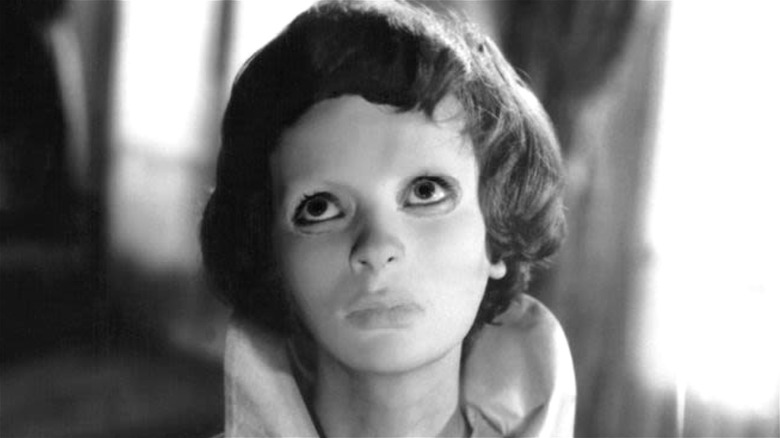 Janus Films
For a certain type of film lover, the best thing about HBO Max is the streaming service's abundant library of classic films, thanks in part to its association with the Criterion Collection. In fact, one could argue that no major streaming service has a better collection of classic films from earlier decades. While many HBO Max competitors are consciously letting their film libraries decline (looking at you, Prime Video), HBO Max seems to be committed to keeping classics alive.
One such classic, which is hard to imagine ever being available on Netflix, is "Eyes Without a Face," a near-perfect, historically significant French horror movie from 1960. The underrated film is available to stream on HBO Max. (By underrated, we mean in the way that most classic international films are nowadays, because they can be hard to find on streaming services).
"Eyes Without a Face" tells a disturbing story of obsession and madness. Dr. Génessier (Pierre Brasseur), a well-regarded Parisian plastic surgeon, is fixated on the idea of performing a face transplant on his daughter, Christiane (Édith Scob), who was disfigured in a car accident. His obsession leads him to kill. Along with his loyal assistant Louise (Alida Valli), he kidnaps and murders young women in his experimental attempts to transfer the skin of their faces to his daughter, whom he keeps locked away in his house after faking her death. Christiane's face is hidden behind a blank white mask, and her psychological state is deteriorating, which leads to chaos and terror as the film progresses.
Eyes Without a Face is hugely influential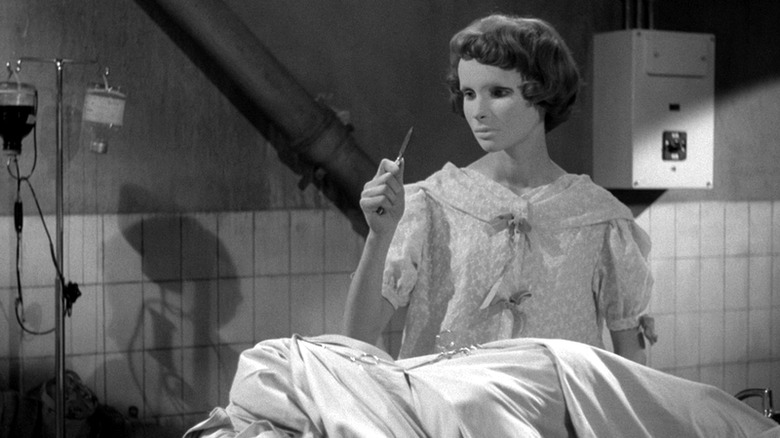 Janus Films
"Eyes Without a Face" was directed by Georges Franju and based on a novel by Jean Redon. It was controversial and not well-received critically at the time of its release, with reports of audience members fainting during the facial transplant scene, according to Criterion. But a movie so disturbing and scary that it makes people pass out is the stuff that horror fans want to see, and the movie's reputation grew over the years. It's now regarded as one of the greatest horror films of all time; a Time Out poll of horror notables named it the 34th best horror movie ever, ahead of classics like "The Evil Dead" and "The Blair Witch Project."
It's been cited as a major influence by some of the world's greatest directors. In an interview with Cineuropa, Spanish master Pedro Almodovar cited it as a major influence on his 2011 film "The Skin I Live In," which has a similar plot about a mad plastic surgeon who does experimental surgeries on a captive woman. And genre film legend John Carpenter was inspired by Christiane's blank mask when he was devising the look of masked killer Michael Myers in his seminal film "Halloween," according to The Independent.
"Eyes Without a Face" had an impact outside of film, too. It inspired Billy Idol's 1984 hit song of the same name. A cover of Idol's song by Angel Olsen figures heavily in the new film "The Voyeurs." So "Eyes Without a Face" is still making an impact.