How Close Was Jennifer Esposito With The NCIS Cast Before She Left?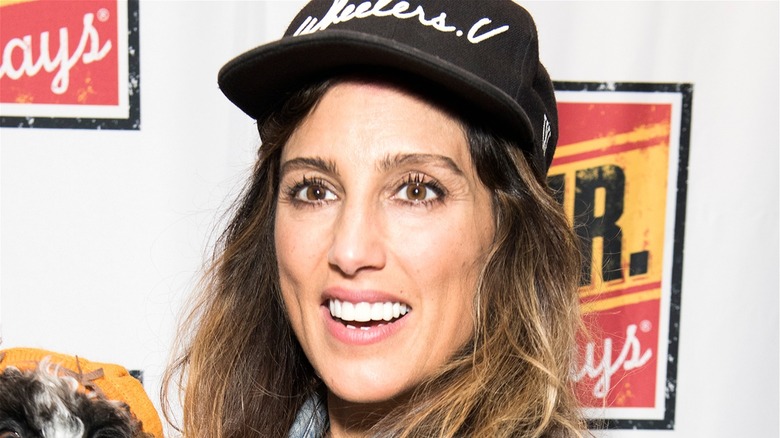 Jenny Anderson/Getty Images for 24 Hour Plays
In the fourteenth season of "NCIS," Jennifer Esposito joined the cast as Law Enforcement Training Center instructor Alexandra Quinn, who was lured back into field work by Leroy Jethro Gibbs (Mark Harmon). The timing of her appearance on the series led many fans to think that she, along with additional newcomer Wilmer Valderrama, was going to be a main-cast replacement for long-time agent Tony DiNozzo (Michael Weatherly), who left at the end of Season 13. 
Imagine their surprise, then, when Esposito exited after just one season; her final episode was the Season 14 finale. The show explained her exit by inserting a couple of unexplained phone calls for Alex into that episode; later, the show explained that she was taking time away to be with her ailing mother.
The actress' short tenure on the show from 2016-2017 had fans wondering what happened and why she left so quickly. Job stability as an actor is so rare, but "NCIS" is presumably one place where an actor could park for a few years if they so desired, especially if fans reacted well to the character — which seemed to be the case here. If there was drama between her and her fellow cast members, that might explain her departure, so it's natural to wonder if that took place. Here's what Jennifer Esposito had to say about her brief time on "NCIS."
Jennifer Esposito says NCIS has a great working environment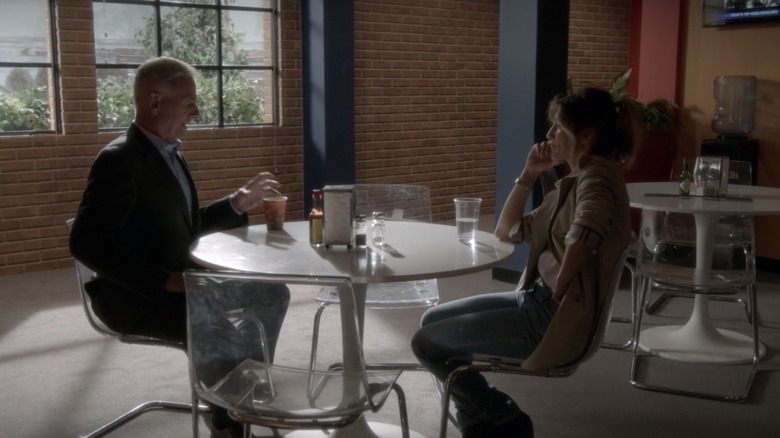 CBS
In an interview with BUILD Series that took place during her time on the show, Jennifer Esposito hinted that the "NCIS" experience was hectic, especially at the beginning. "'NCIS' was very quick. I got the job like on a Tuesday, and I had to be there by Monday," she said. "It was like, 'What? Huh?' I was in New York, and [the show shoots] in LA, so that was pretty insane, but it's been lovely ... they're great people over there." 
Esposito admitted that she found entering a show with such a big following to be "intimidating." She explained, "[Mark Harmon]'s the lead of the show and created a great character and a great environment, which I think is part of the reason it's still around, and you can see that come across."
She said she knew Wilmer Valderrama already, "so that was fun, it was like taking this ride together." Esposito added that most of the people on set had actually been there for the entire 14 years of the show's run, which shows what a good workplace it can be. "You know that it's a good environment if people are there that long. Because it's a lot of work ... so you've got to be happy where you are," she said.
So far, so good. No red flags there — unless you think that too much praise might be telling. 
Jennifer Esposito made friends on NCIS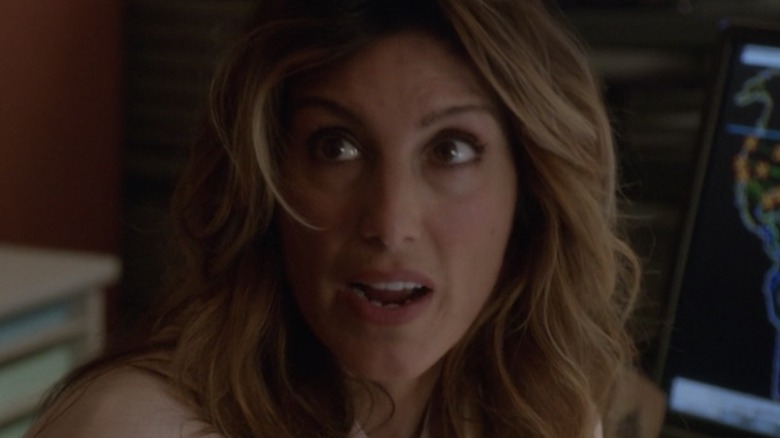 CBS
While Esposito has never revealed exactly what happened behind the scenes of her departure, she still has had nothing but good things to say about her experience on "NCIS." After she left, she told Deadline in a statement, "It was a great experience. I could not have asked for a better opportunity than to work with the 'NCIS' cast and producers."
In a tweet from 2017 she also clarified, "No i am not ill, but I so appreciate your concern. Was not meant to be there long but happy I was. Met some great new friends!" 
In other words, her character may never have been meant to be a long-term addition to the show, which makes sense, considering how busy she has been since. The same Deadline article that announced her departure from "NCIS" also said that she would remain as a recurring character on Showtime's "The Affair" and that she had booked a new movie, "Speed Kills."
Esposito hasn't exactly been low-profile since then, either. After "Speed Kills," she's worked on another few movies, including "Mob Town" from 2019, and has recently been seen in recurring roles in popular series such as "The Boys," "Law and Order: Special Victims Unit" and "Awkwafina is Nora from Queens." 
If it's true that she left the show on good terms with the cast and crew, she might even return to "NCIS" someday.