Out Of Every Friends Character, One Stands Above The Rest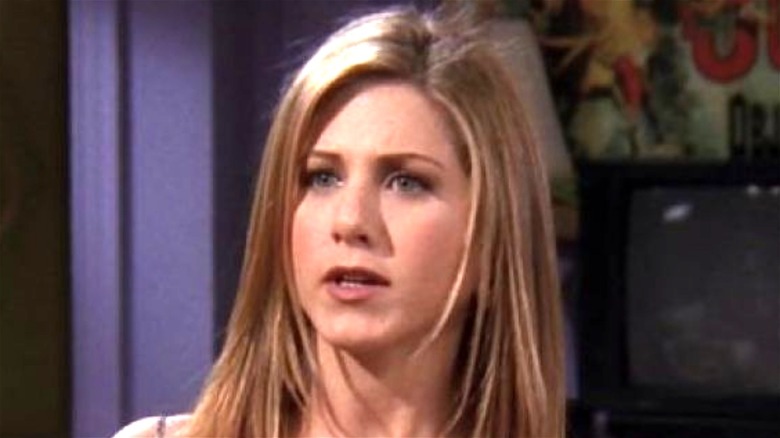 NBC
Move over enneagrams, "Sex and the City" characters, and attachment styles — the most accurate personality typing system is "Which 'Friends' character are you." The six-person ensemble has almost every vibe: type-A, flower child, joke machine, "nice" guy, girly-girl, and Joey.
In theory, the six core cast members of "Friends" are all on the same level, story-wise. The show was billed as an ensemble, the cast negotiated the salaries as a unit, and almost every photo op etched into our collective '90s nostalgia had all six actors.
But even the characters recognized that not every "Friend" was created equal. In "The One with the Kips," Rachel (Jennifer Aniston) lets it slip that she always assumed Phoebe (Lisa Kudrow) would be the one to eventually get phased out of the group. When Phoebe objects, Rachel explains her reasoning: "Honey, come on! You live far away! You're not related. You lift right out." Monica (Courteney Cox), Chandler (Matthew Perry), Ross (David Schwimmer), and Rachel are linked by their pasts. Monica and Ross are siblings, Monica and Rachel are high school BFFs, and Ross and Chandler are college roommates. When Chandler and Monica got married, that quartet became even tighter. Joey (Matt LeBlanc) got his own spinoff, but that happened in part because he was not the main character of "Friends." So, who is it?
Alas, the main character of Friends is Ross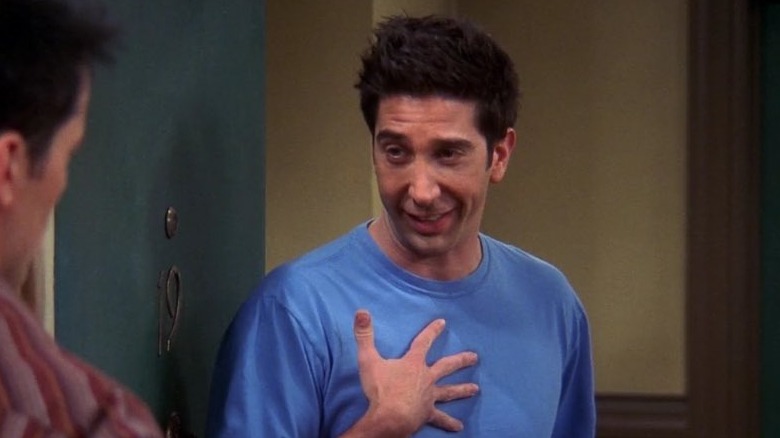 NBC
Someone actually crunched the numbers on this issue, and their statistical analysis revealed that Ross Geller — by far the fan unfavorite, per NPR — is actually the main character of "Friends." Professional data analyst Yashu Seth looked at several factors: analysis of lines spoken, screen time, number of scenes without another Friend, and mentions in episode titles. He found that for almost every metric, Ross and Rachel were neck and neck.
It makes sense that Ross and Rachel would take primacy in any analysis of "Friends." The saga of Ross and Rachel was the defining story of the soap opera-turned-comedy. "Friends" co-creator Marta Kauffman told Rolling Stone that she knew the show was a hit when her rabbi confronted her about whether Ross and Rachel would ever get together. But according to Seth's data, Ross was in way more episode titles than Rachel. He was steering the narrative, while she was just taking up a lot of space in it.
If "Friends" is really the story of Ross and Rachel, implicit biases could bend the story to be more about the guy than the girl. Rachel has much less agency in her own big love story, not even knowing she's in one until the end of Season 1. Ross' story arc could be summed up as going from "wants the girl" to "gets the girl" — a very recognizable story shape. Rachel's is "runs away from wedding" to "runs away from job for on-again-off-again boyfriend." That's nowhere near as relatable as Ross' half of the narrative.