Fate Of The Furious Triumphs Over Unforgettable, The Promise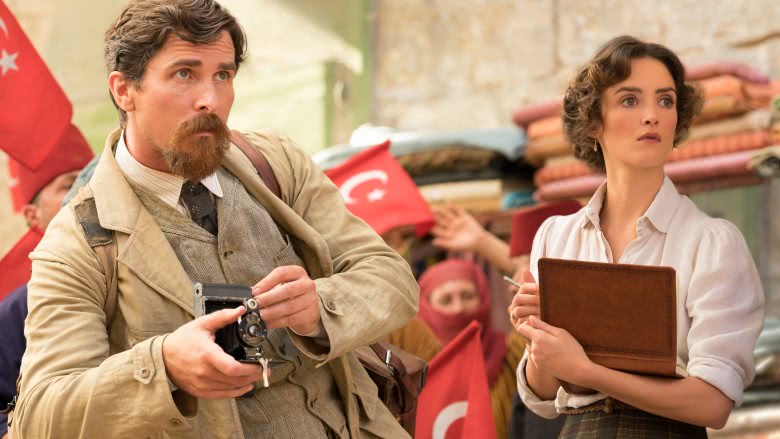 Unforgettable, The Promise, and Free Fire all did their best to impress at the box office, but despite their efforts, the weekend top ten is full of familiar faces, especially the top three spots. At number one, it should come as no surprise that The Fate of the Furious is still king of the cinematic mountain, dropping 61 percent for an estimated $38.7 million at home, not to mention $163.4 million internationally. Around $58.5 million of that overseas money came from China, where Fate has become the second highest-grossing American film of all time, with a whopping $319 million.
Care to guess the number one highest-grossing American film in China? Why, it's Furious 7, enjoying its top slot with $390.5 million.
In total, Fate of the Furious has a domestic cume of $163.6 million and a global total of $908.4 million. Barring the end of the world, the film will become the 30th movie to make its way into the billion-dollar club, right after Beauty and the Beast (which we'll get to in just a moment).
At number two, The Boss Baby is still sitting pretty, slipping just 20 percent with $12.8 million in its fourth weekend. All in all, the cartoon has brought in $358.1 million across the world, and according to Gitesh Pandya of Rotten Tomatoes, it's looking like Boss Baby will soon become (get ready for a lot of qualifiers) the highest-grossing original animated DreamWorks film in the past four years. Not bad for a movie about a suit-wearing infant that sounds like Alec Baldwin.
Then at number three, we've got Beauty and the Beast, which is slowly but surely devouring every blockbuster you've ever loved. Having earned approximately $10 million over the weekend, the Disney flick now has a domestic total of over $471 million, which means it's number ten on the all-time domestic rankings. In other words, Beauty and the Beast has earned more at home than The Dark Knight Rises, Avengers: Age of Ultron, and 1977's Star Wars (and that's counting the 1997 re-release). If it picks up just a little more cash, Beauty might even force 1999's The Phantom Menace out of its way.
At number four, we've finally got a newcomer with Born in China, a Disneynature documentary that opened to approximately $5.1 million. According to Box Office Mojo, the panda picture outgrossed the last two Disneynature docs, Monkey Kingdom with $4.6 million and Bears with $4.8 million. But those cuddly critters barely managed to beat Michael Caine and Morgan Freeman, as Going in Style earned its number five slot with $5 million, bringing its domestic cume to $31.8 million. Not bad for a couple of old bank robbers.
At number six, we've got Sony's Smurfs: The Lost Village, which made $4.9 million domestically, although it's doing better overseas, debuting in China with around $11.1 million. But then, at number seven, we've got Unforgettable, the thriller from Warner Bros. that's (brace yourselves) soon to be forgotten by moviegoers everywhere. The Rosario Dawson-Katherine Heigl project failed to live up to expectations, grossing a mere $4.8 million from 2,417 theaters. Adding insult to injury, the reviews were lousy, and audiences weren't happy either, with CinemaScore giving the bomb a disappointing "C" grade.
Chris Evans is still flexing his muscles at number eight, where Gifted earned $4.5 million. But perhaps the most interesting story of the weekend involves Christian Bale and Oscar Isaac. The two actors starred in Open Road's The Promise, a period drama that pulled in a scant $4.1 million to take the number nine spot. That's a troubling figure, especially when you realize the film was made for around $90 million. However, there's an interesting scandal surrounding the film that might account for its weak opening.
Directed by Terry George of Hotel Rwanda fame, The Promise centers on a love triangle set during the Armenian Genocide, a period when the Ottoman Empire murdered around 1.5 million Armenians. But unlike, say, Germany, Turkey has never apologized for its holocaust and, in fact, denies it really happened. As a result, The Promise drew quite a bit of attention from Turkish internet trolls, who hatched a plot to take the movie down.
According to The Washington Post, The Promise received 120,000 ratings on IMDb before it even opened, and over 60,000 of those were one-star reviews, courtesy of an online attack. And while its IMDb cred has risen a bit in recent days, there was a point where The Promise had a measly 1.8 approval rating. True, it's hard to say how much all the trolling played into the movie's poor performance, but the low rating undoubtedly kept some moviegoers away.
Finally, at number ten, The Lost City of Z managed to avoid angering anyone and brought in $2.1 million from 641 theaters. Then at number eleven, the found footage film Phoenix Forgotten earned about $2 million, while Get Out was finally bumped out of the top ten and down to number 12. Nevertheless, Jordan Peele's little thriller made $1.7 million over the weekend, meaning this $4.5 million-film has grossed over $170 million domestically in two months.
Before we wrap, we've got to mention Ben Wheatley's Free Fire, which opened over the weekend to mostly positive reviews. But while it starred the likes of Brie Larson and Cillian Murphy, the shoot-'em-up only managed to bring in an estimated $1 million from a little over 1,000 theaters. However, as Empire Online points out, that's "still a wider opening and more money than most of Wheatley's movies have managed in the States." And as for the upcoming weekend, keep your eye out for newcomers like The Circle, Sleight, and How to be a Latin Lover, though chances are good Vin Diesel and Dwayne Johnson will still be calling the shots come this Friday. In the meantime, be sure to check out all the times the Fast and the Furious franchise outraged fans.