What Kim Basinger From L.A. Confidential Looks Like Now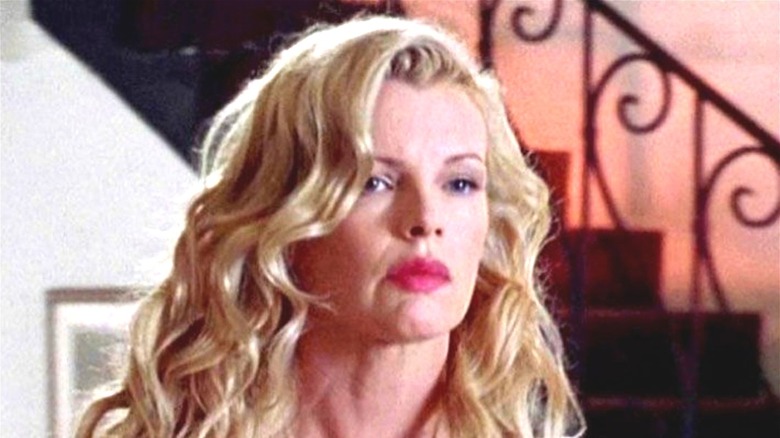 Warner Bros.
"L.A. Confidential" premiered in 1997 and was well-received by fans and critics alike per its 99% critic score and 94% audience score on Rotten Tomatoes. It featured rising stars Russell Crowe and Guy Pearce alongside established actors like Danny DeVito and Kevin Spacey. The film also starred Kim Basinger, who swept the major award shows for best supporting actress that year — earning an Academy Award, a SAG Award, and a Golden Globe.
Basinger plays Lynn Bracken, a high-class Hollywood sex worker who has plastic surgery to resemble a famous actress. She falls in love with a cop (Crowe), and by the end of the drama, the two lovebirds ride off into the sunset together. At that time, Basinger was known as one of Hollywood's most sought-after sex symbols. Eventually, that particular claim to fame faded from public view. Today, the former femme fatale has many important priorities in her life, but being a sex symbol is nowhere near the top of her list.
What she's been doing since her Academy Award-winning role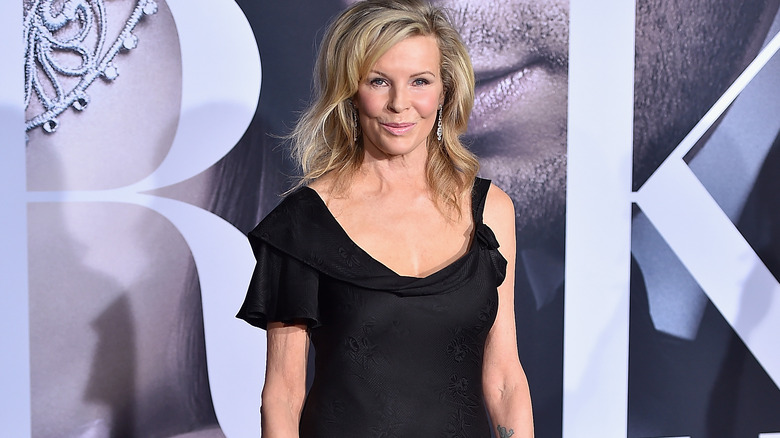 Alberto E. Rodriguez/Getty Images
Films Kim Basinger starred in after "L.A. Confidential" did not do well at the box office and weren't well-received by critics either. Her 2000 pet project "I Dreamed of Africa" holds a 10% rating on Rotten Tomatoes. "The Sentinel" — the star-studded drama where Basinger played a fictional First Lady — only garnered a 35% approval rating. "Fifty Shades Darker" — where she played sexual predator Elena Lincoln — only scored a dismal 48% audience approval rating and barely broke the double digits among critics.
According to Journal Review, Basinger has spent a lot of time and energy championing animal rights causes and maintaining a close relationship with her daughter, Ireland Baldwin. The mother-daughter duo appears to be very close based on several Instagram posts where the young model often calls Basinger her "hot mama." The seasoned actress keeps pretty busy outside of Hollywood between quality time with Ireland and protesting the dog meat trade in South Korea (via CNN), among her other animal rights campaigns.
Basinger's social anxiety issues and exposure to the "underbelly of Hollywood" have kept her less involved in starring roles over the years. Between what appears to be a brief stint of undiagnosed agoraphobia and the rampant sexism which still secretly plagues Hollywood today, it's no wonder she would rather be spending time with family and helping animals. But she's aging gracefully and living her best life — who can be mad at her for that?