The Intriguing Reason Why The Title Of Midnight Mass Might Seem Familiar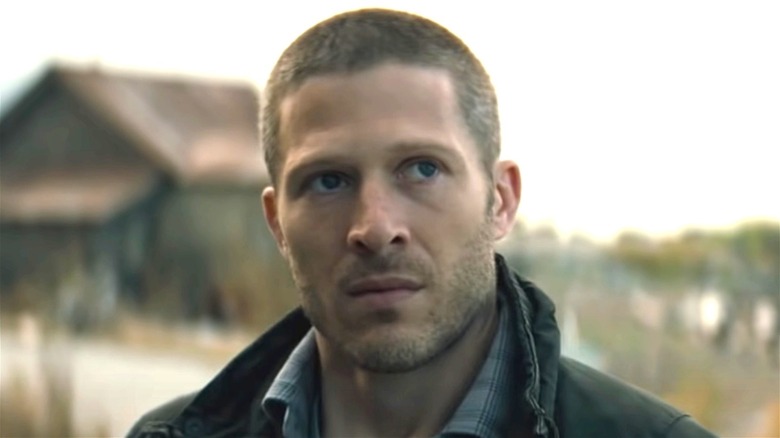 Netflix
There are a few creators in the world of horror right now whose influence on the genre throughout the 21st century is obvious. There are filmmakers like Alex Garland ("Ex Machina," "Annihilation") and Ari Aster ("Hereditary," "Midsommar") whose more independent-tier success has helped inspire and guide what people sometimes refer to as "art-house horror." But the dark horse candidate for most influential horror storyteller of the last few decades is almost certainly Mike Flanagan. Flanagan has been slowly and methodically building himself up by telling emotionally horrific stories where the danger is in mental illness, grief, and substance abuse. In 2013 he released "Oculus" (starring Karen Gillan), which explored the long-term trauma of a parent's mental illness. Since then he's dealt with similar themes in movies like "Doctor Sleep" and in series like "The Haunting of Hill House."
Beginning September 24, we'll be witnessing Flanagan's latest horror tale with "Midnight Mass." If you're a fan of Mike Flanagan's previous stories, you might find the title "Midnight Mass" familiar for reasons beyond the obvious Catholic associations. It turns out that fans have been waiting for "Midnight Mass" for years, even if they didn't know it yet. 
How Hush and Gerald's Game connect to Midnight Mass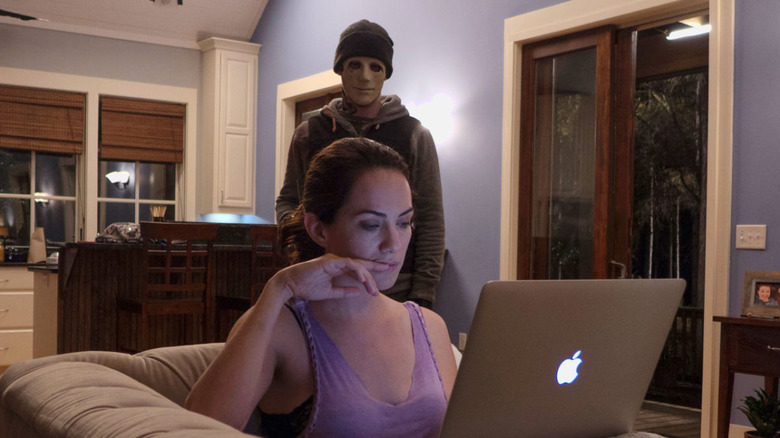 Intrepid Productions
In an interview with Vanity Fair, Mike Flanagan's long-time producer partner Trevor Macy talked about why "Midnight Mass" is so important to Flanagan. "I think the story is important to Mike because it represents nearly everything that's important to him as a human being and as a filmmaker," he said. "He gets to touch all of those bases in one show."
But the more interesting part of "Midnight Mass" is its context within the scope of Flanagan's past projects. Macy revealed that "Midnight Mass" has been in the proverbial hopper for a long time and that more than one network passed on the project in the years since its inception. In fact, it wasn't until the success of "The Haunting of Hill House" that Netflix finally got on board.
However, we know that "Midnight Mass" was on Flanagan's mind because it appears as a novel in two of his other projects. First, in the 2016 film "Hush" we find out that the lead character Maddie Young (Kate Siegel) is an author who penned the novel "Midnight Mass." Later, in Flanagan's 2017 Stephen King adaptation "Gerald's Game," Jessie (Carla Gugino) finds a copy of "Midnight Mass" on a shelf above her while she's handcuffed to a bed.
In short: if you're a long-time Flanagan fan, you've been waiting for "Midnight Mass" as long as he has. The series debuts on Netflix on September 24.