The Scott Pilgrim Vs. The World Star You Didn't Know Played Superman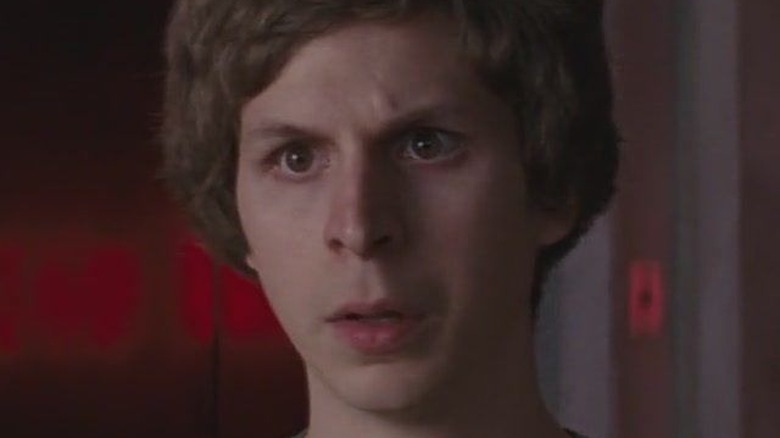 Universal Pictures
As time has passed, the ties that bind "Scott Pilgrim vs. the World" to the superhero genre only grow tighter. The majority of its core cast are now connected in some way to the ever-expanding franchises of Marvel and DC. The most famous example of this likely lies in Chris Evans, who played Johnny Storm in the 2005 "Fantastic 4" trilogy long before he became Luca Lee, Ramona's second evil ex.
However, Evans isn't even close to being the only cinematic superhero in "Scott Pilgrim's" cast. Brie Larson may not have been Captain Marvel when "Scott Pilgrim" hit the scene, but her role as Scott's own evil ex-girlfriend, Envy Adams, proved to be one of her earliest notable appearances in mainstream films.
The superhero treatment is not exclusive to supporting characters either, both Scott (played by Michael Cera) and Ramona (Mary Elizabeth Winstead) became involved in their own comic book films. In Cera's case, he played Robin alongside Will Arnett's Batman in "Lego Batman." Meanwhile, Mary Elizabeth Winstead portrayed Huntress in DC's "Birds of Prey." Even still, there is one "Scott Pilgrim" star connected to comic books that perhaps you didn't know about.
Not a bird, not a plane, it's Brandon Routh!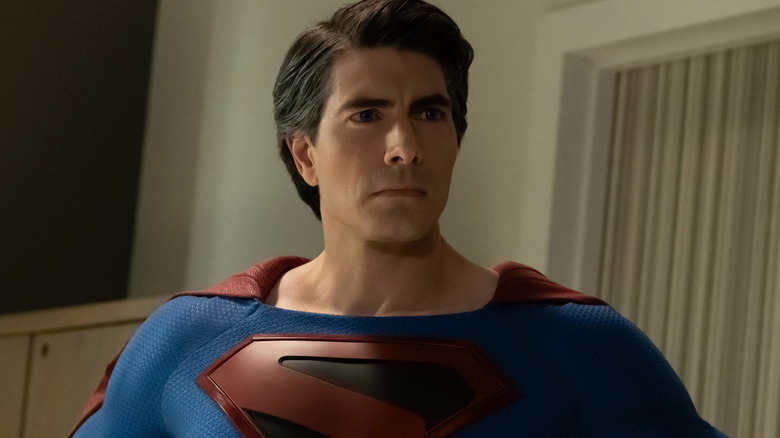 Warner Bros. Television Distribution
Perhaps the most unexpected example of "Scott Pilgrim's" strong connection to comic book films came in 2006's "Superman Returns." Indeed, Chris Evans isn't the only "Scott Pilgrim" alumni to play a comic company's pro-American poster boy. Brandon Routh — who played Evil ex number 4, Todd Ingram — was once one of the most powerful superheroes in comic book history.
At the time of "Superman Returns'" release, Routh was excited and extremely dedicated to the idea of being Superman. "Returns" was technically a sequel to the original series of Superman films starring Christopher Reeve, a classic early entry into the superhero film genre that gave Routh a high bar to meet. Unfortunately, "Superman Returns" wasn't the smashing success many hoped for, despite its strengths.
The film's poor turnout could have spelled an untimely end for this version of Superman. However, Routh was able to reprise his role in the Arrowverse during its multi-episode "Crisis on Infinite Earths" event. Routh's Superman is done away briefly again in this universe, after Lex Luthor kills him with the Book of Destiny. However, the end of the series shows The Spectre returning many alternate Earths to their original status, once more reviving Routh and proving that, no matter what, this Superman will always return.