Who Was Joe Hailey In NCIS?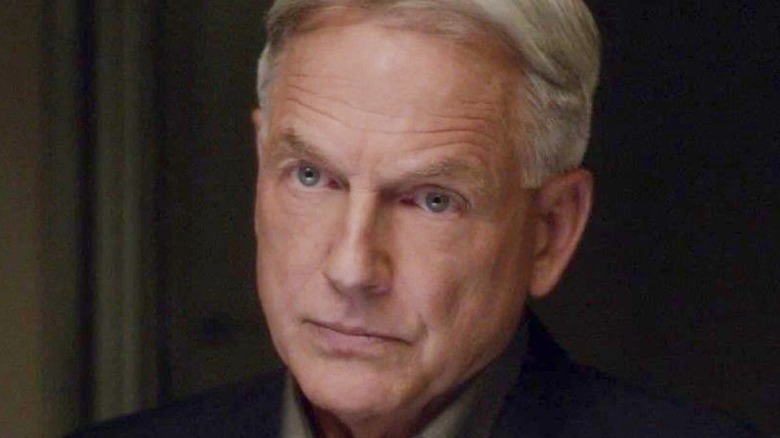 CBS
We may receive a commission on purchases made from links.
When "NCIS" entered its 16th season in 2018, fans probably didn't expect to be hit with an emotionally intense episode almost right off the bat. Yet that's what they got during the season's premiere episode, "Destiny's Child." The team had to contend with one of their own being out of commission; when the episode opens, NCIS Director Leon Vance (Rocky Carrol) has been missing for a month, forcing Leroy Gibbs (Mark Harmon) to act as Director in his place. The team searches for Vance in a big debut episode that Entertainment Weekly described as being full of action and shocks.
"Destiny's Child" served as a proper introduction back into the tense world of "NCIS." Still, as the episode ended, fans may have noticed that this installment was also used as an opportunity to gracefully say goodbye to an essential member of the "NCIS" production team. 
A title card appeared at the end of the episode that paid tribute to Joe Hailey. According to the Make-Up Artist And Hair Stylist Guild, Hailey had worked on the show for quite some time, passing away months before the episode's premiere. Since he worked behind the scenes, fans may be largely unfamiliar with Hailey's contributions. However, his work on has been seen on "NCIS" since the series' very first episode.
Joe Hailey was a make-up artist for NCIS
Joe Hailey worked on "NCIS" as the show's make-up artist ever since its debut (via Staff Me Up). Some of his most notable work on the show also included transforming actress Pauley Perrette into her Abby Sciuto character. Perrette paid tribute to Hailey through her Twitter account, showing fans a clip of herself interacting with the make-up artist. The clip in question comes from the special features section of the DVD set of "NCIS" Season 5. It shows Hailey transforming Perrette into her iconic character and putting on Abby's unmistakable spider-web neck tattoo.
While Hailey had a long tenure on "NCIS," his 40 years in the industry as a make-up artist extend well beyond the crime drama series. Per Make-Up Artist And Hair Stylist Guild, while he worked on an impressive 317 episodes of "NCIS," he also did make-up work for productions like "JAG," "Dallas," and the 1998 film "Pleasantville. Hailey also earned a Primetime Emmy Nomination in 1999 for his make-up work in "And The Beat Goes On: The Sonny And Cher Story." Besides his work in the world of make-up, Hailey was also an author, and he published his first military thriller novel, "U.S. Archives: Vol. 1, The Run for Crystal Palace," in 2006 (via PRWeb). 
Considering his long history on "NCIS" and the fact that he's so fondly remembered by those who were able to work with him, it's touching that "NCIS" took time to pay tribute to Hailey in the closing moments of "Destiny's Child." As a make-up artist, Hailey clearly worked hard to help bring these beloved characters to life.