The Devastating Death Of Michael K. Williams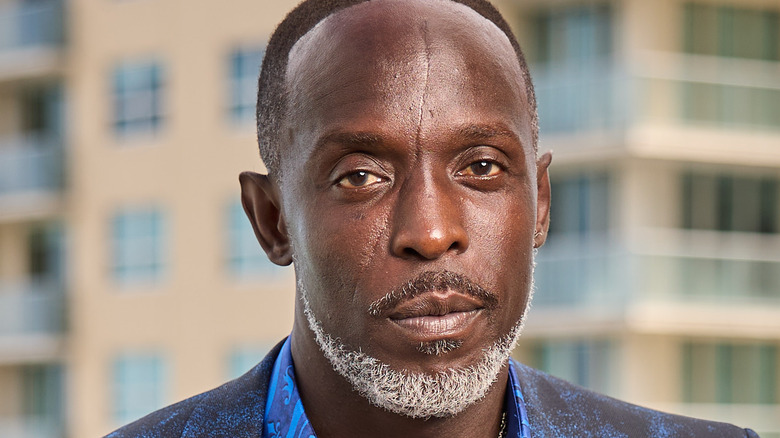 Rodrigo Varela/Getty Images
Prolific television actor Michael K. Williams — perhaps best known for his role as Omar in "The Wire" — has died at the age of 54. According to the New York Post, Williams was found dead by his nephew in his apartment in New York City. Police are speculating that it was a drug overdose, but Williams' family has not provided a cause of death. 
"It is with deep sorrow that the family announces the passing of Emmy nominated actor Michael Kenneth Williams," wrote a representative for the actor's family, as quoted by Deadline. "They ask for your privacy while grieving this insurmountable loss."
While Williams appeared in many films throughout his long and acclaimed career, he was probably most known for his appearances in various television shows. Chief among them was his acclaimed role as Omar, a criminal character who robs drug dealers, on the hit HBO show "The Wire." This role would eventually lead to him landing many television acting jobs, as well as four Emmy nominations.
Remembering Michael K. Williams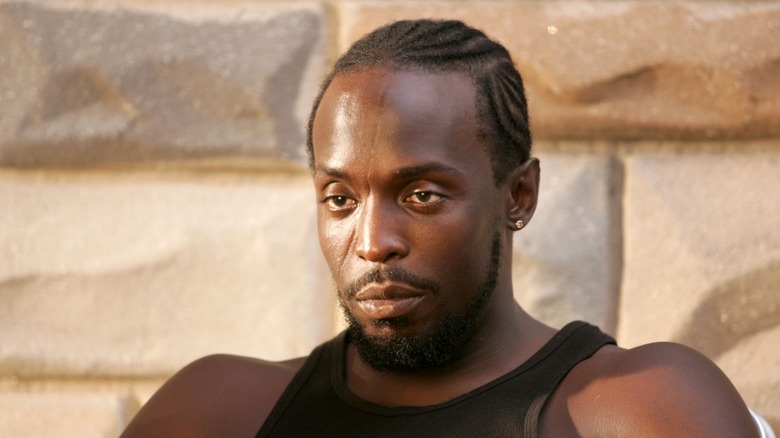 HBO
While "The Wire" will likely remain the series that many viewers will remember Michael K. Williams for, the actor played many other notable roles in the years since, per his IMDb page. This included an Emmy-nominated appearance in the television movie "Bessie," which focused on the life of Bessie Smith, and yet another Emmy-nominated supporting role in HBO's "The Night Of." The latter was yet another series that achieved significant critical praise, with many sources, including The Wrap, pointing to Williams' supporting role as Freddy, a man who helps protagonist Naz (Riz Ahmed) while he's in prison, as one of the standout performances.
Williams' last television appearance was on the hit HBO show "Lovecraft Country," where he was again nominated for an Emmy for Outstanding Supporting Actor in a Drama Series. The actor also has two unreleased films that are currently in pre-production or post-production: "Surrounded" and "892."