What The Final Girl From A Nightmare On Elm Street Looks Like Today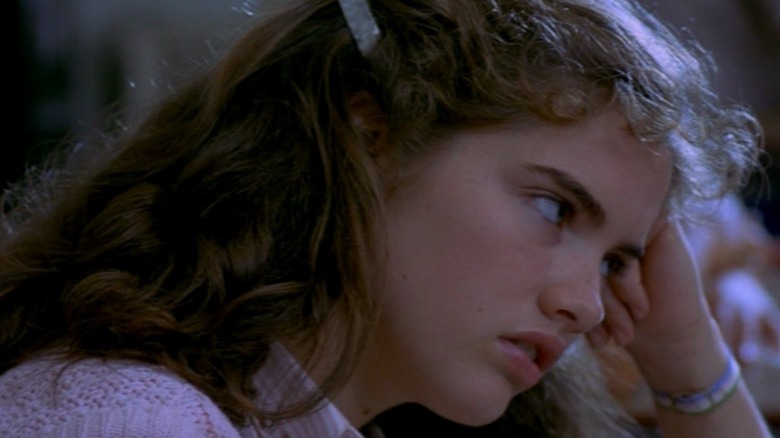 New Line Cinema
Wes Craven's "A Nightmare on Elm Street" is one of the classics of '80s horror. Besides providing a breakout role for a young Johnny Depp, the movie is best remembered for introducing the world to Freddy Krueger. The Freddy of the first "Nightmare," however, isn't the wisecracking character we know from subsequent media. For much of the movie, he is a barely-seen presence, quietly slaughtering teens in their dreams.
The first "Nightmare" focuses tightly on final girl Nancy's journey. Played by Heather Langenkamp, Nancy is the daughter of divorced parents and the more reserved member of her friend group. Her father, a Lieutenant in the Springwood, Ohio, police department, doesn't believe her when she says the ghost of child murderer Freddy Krueger is killing kids in their dreams. As a result, she has to bring Freddy into our world in order to kill him again. For good, she hopes. (She hopes wrong.)
Nancy survives the first "Nightmare" film, and reappears in "A Nightmare on Elm Street III: Dream Warriors." Langenkamp plays herself in "Wes Craven's New Nightmare," in which Freddy comes from the fictional world of "Nightmare" movies into the real world. But what has she been up to since that last battle with Freddy?
Heather Langenkamp has stayed true to her horror roots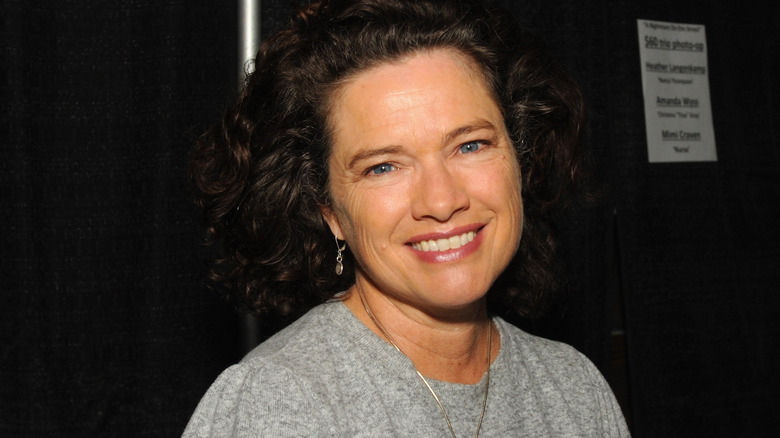 Bobby Bank/Getty Images
Langenkamp has not shied away from her horror pedigree. Langenkamp served as a producer and narrator of the documentaries "Never Sleep Again: The Elm Street Legacy" and "I Am Nancy." She is also a part owner of AFX Studio, a special effects makeup studio. AFX has worked on such projects as "American Horror Story," "Nutty Professor 2: The Klumps," Zack Snyder's "Dawn of the Dead," and "The Cabin in the Woods."
In February of 2021, Langenkamp was announced as part of the cast for Mike Flanagan and Leah Fong's "The Midnight Club." Based on the 1994 Christopher Pike novel, the Netflix original series will focus on Rotterdam Home — a hospice center for terminally ill teens. The teenagers gather at midnight to share spooky stories and promise to visit each other from beyond the grave. Langenkamp will play the doctor who runs Rotterdam. "To horror fans like myself, Heather is royalty, and I am so excited to work with her," Flanagan tweeted.
Flanagan is best known for his emotional ghost stories like "The Haunting of Hill House," "The Haunting of Bly Manor," and "Doctor Sleep." Fong was a writer on "Bly Manor," as well as "Once Upon a Time" and "The Magicians." Per Bloody Disgusting, the series will debut on Netflix in 2022.