Wonder Woman Concept Art Shows When Diana Becomes A Hero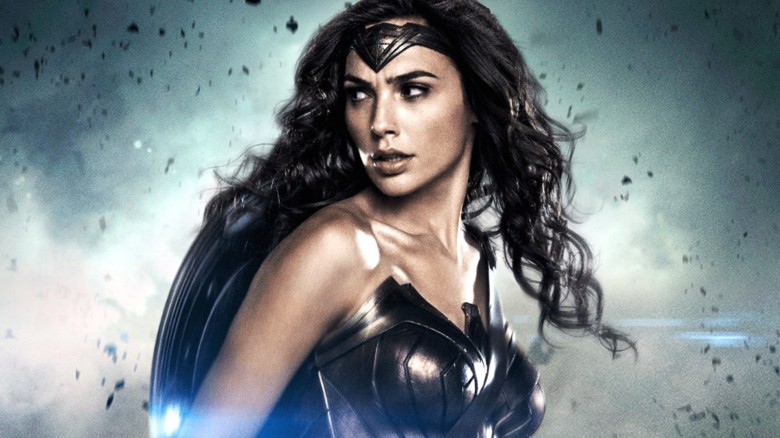 Warner Bros.
What do boys know about fighting anyway?
After an appearance in Batman v Superman: Dawn of Justice, Gal Gadot is set to reprise the role of Wonder Woman in the first DCEU solo film about the iconic character. And while we've already seen Princess Diana in action, Patty Jenkins' Wonder Woman will take us back in time to tell the character's origin story.
Set during World War I, the movie finds Diana pulled from her idyllic existence on the Amazonian island of Themyscira to lend a hand to Steve Trevor (Chris Pine) in war-torn Europe in 1918. (Remember when Bruce Wayne found that old photo?)
But there's apparently a huge turning point in the flick when Diana ignores the politics of war and walks between the British and German battlefield trenches. We've seen glimpses of it in the trailer, but Entertainment Weekly has official concept art of the moment, which you can see below. It's the first time that Wonder Woman reveals her iconic costume.
"It's a very powerful moment," Gadot said. "We have a character committing to her true self, doing what she believes needs to be done."
Executive producer Geoff Johns said it's reminiscent of another big movie moment. "[This scene] reminds me of when Superman caught Lois and caught the helicopter [in 1978's Superman]," he said. "But this [scene] is even more visceral."
We'll find out for ourselves when Wonder Woman hits theaters June 2. But Diana hasn't always been so helpful. Check out the character's dark history and the most terrible things she's ever done.