Shang Chi Gets Ready To Brawl In A New, Exciting Clip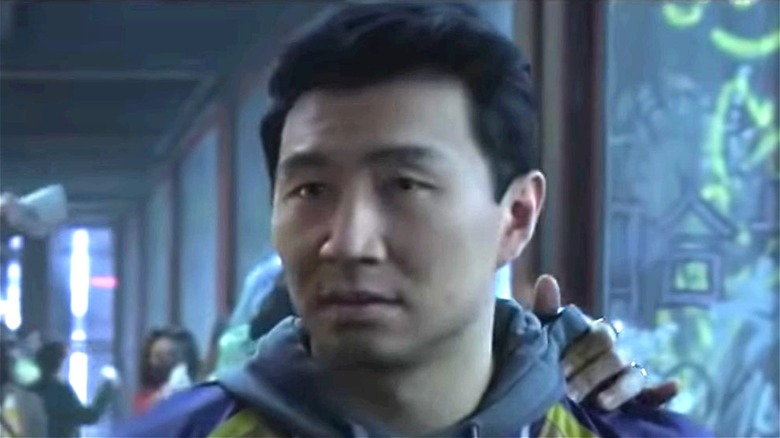 Marvel Studios
Well, here we are: at the doorstep of the first, true continuation of the Marvel Cinematic Universe that isn't a television series. It's been a while, hasn't it? The last movie set in the modern Marvel timeline was 2019's "Spider-Man: Far From Home," a film about mourning the loss of Tony Stark (played by Robert Downey Jr).
Since then, we've seen "WandaVision" which mourns the loss of Vision (Paul Bettany), "The Falcon and the Winter Soldier" which mourns the loss of Steve Rogers (Chris Evans) as Captain America, "Loki" which mourns the loss of, well, Loki (Tom Hiddleston), and now "What If...?" which sidesteps the main MCU entirely. Even the one movie fans got in the last two years, "Black Widow," closes by mourning the loss of Natasha Romanoff (Scarlett Johansson).
Every one of those stories involves looking backward. "Shang-Chi and the Legend of the Ten Rings" on the other hand, is the first, true, bold step forward towards the next team of would-be Avengers. And to make sure people know it's out in the world, in theaters, and ready to be seen, Marvel released one last clip of the film before the theater doors swing open for the general movie-going audience to see what Shang-Chi (Simu Liu) is all about.
Is that an Extremeis soldier and a Black Widow?
In the clip, viewers see the moments before Shang-Chi enters the ring for what seems like an illegal fight (which is apparently streamed on the dark web). At this point in the story, something has already happened, likely a very public fight, to make Shang-Chi go viral online. But he's in this underground fight club with a specific goal — he's looking for his sister Xialing (Meng'er Zhang).
In addition to the setup for a fight, the scene is a real feast for the eyes. There are a number of smaller fights happening all around and one that people have especially taken notice of is one where a fighter with Extremis powers (from "Iron Man 3") seems to be doing battle with a Black Widow.
The other moment everyone seems jazzed about comes when Katy (Awkwafina) compliments a man wearing a mask full of spikes. He responds by saying, "terima kasih" which is an expression of gratitude in Malay. Much like Ryan Coogler took a lot of care to make sure as much of the African diaspora was represented in "Black Panther," it seems clear that Marvel wants us to know the same is being done for Asian representation here.
"Shang-Chi and the Legend of the Ten Rings" is in theaters beginning September 3.