The Forgotten Tom Hiddleston Vampire Movie You Can Watch On Amazon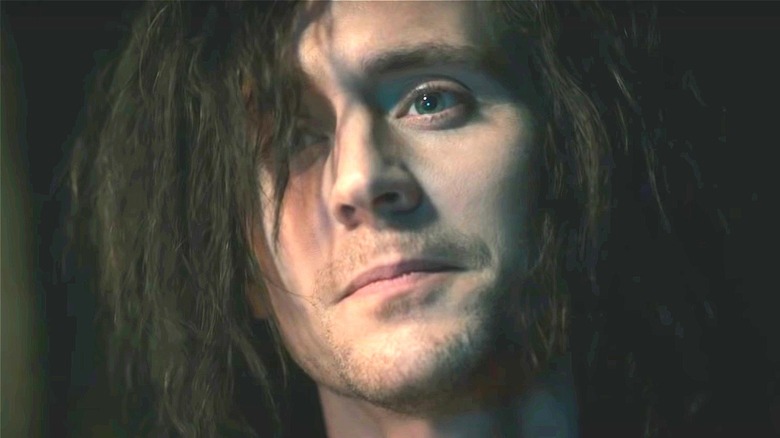 Soda Pictures
We may receive a commission on purchases made from links.
Stories about vampires have been getting the Hollywood treatment since the dawn of film, starting off with the 1922 film "Nosferatu." Since then, filmmakers have immersed the spooky creatures into everything from teeny-bopper TV shows to comedy flicks — and of course, endless horror movies. 
No two vampire productions are exactly alike. The "Twilight" saga romanticized vampires as superhuman beings with various powers and glittering skin, while alternatives like "What We Do In The Shadows" have taken a comedic approach to showcasing these blood-sucking monsters acclimating to the modern world. And then you have franchises like "Buffy the Vampire Slayer," or the "Blade" movies, both of which portray their vampiric creatures as horrifying antagonists whose only narrative purpose is to be destroyed by their respective vampire hunting heroes. 
There do tend to be some similarities between productions, with many of them leaning into the same vampiric tropes — they're typically nocturnal, immortal, and have a thirst for blood. However, outside of those major three aspects, directors are pretty across the board in their interpretations for implementing vampires into any tale they try to. 
And one of the most creative takes on vampire tropes to date — and one that not enough people have watched — is Jim Jarmusch's "Only Lovers Left Alive," starring Tom Hiddleston and Tilda Swinton, now available to stream on Amazon Prime.
Only Lovers Left Alive is an underrated, humanistic approach to vampires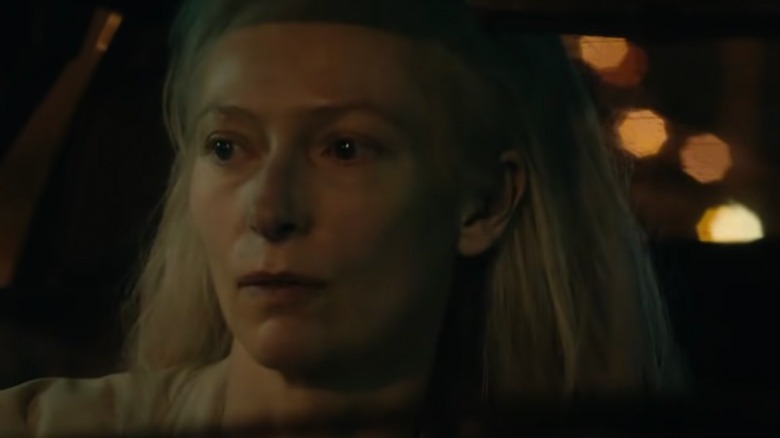 Soda Pictures
"Only Lovers Left Alive" is arguably one of the most in-depth and an eerily humanizing approaches ever taken to a film about vampires. 
The 2014 film follows two star-crossed vampiric lovers Adam (played by Tom Hiddleston) and Eve (played by Tilda Swinton). The pair are highly cultured, with Adam being a tortured artist living in Detroit while Eve is a high-fashion jet-setter currently docked in Tangier. After years apart, the pair reunite to put a stop to Adam's suicidal thoughts, and rekindle their love. Meanwhile, though, Eve's sister Ava (played by Mia Wasikowska) is on a mission to disrupt their age-old relationship with her uncontrollable ways. Point blank, "Only Lovers Left Alive" strikes the perfect blend of spookiness and romance, as Jim Jarmusch tells a beautiful story of two outsiders living in their own blood-colored world. 
On Rotten Tomatoes, "Only Lovers Left Alive" holds an 86% fresh rating for its slow and steady plot, with Hiddleston and Swinton's acting elevating the story to new heights. What particularly sets the film apart is how much it subverts the expectations that viewers have about vampire movies as a whole: as said by critic Bill Goodykoontz of AZ Central, "This is a film that finds horror not in the extreme, but in the mundane. That alone makes it a worthwhile entry in a genre that it both inhabits and rises above."
"Only Lovers Left Alive," a film which runs just over two hours, is now available to stream on Amazon Prime Video.