The Small Role You Never Knew Robert Englund Had On The Halloween Set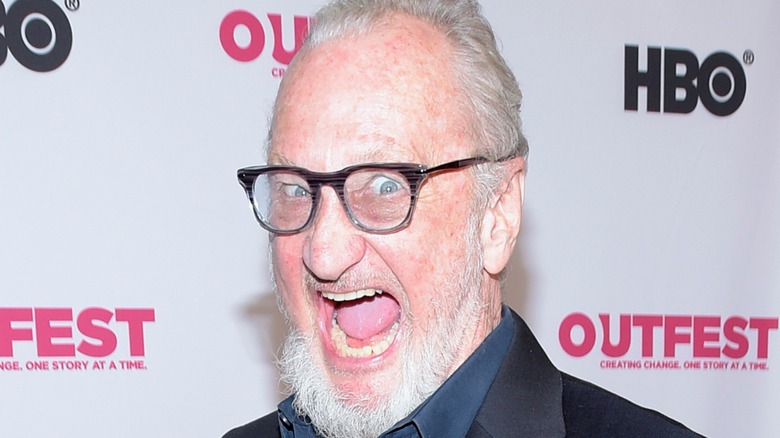 Michael Tullberg/Getty Images
It turns out that the actor who would go on to haunt people's dreams as Freddy Krueger was once in the neighborhood of another iconic slasher years a half-dozen years before his debut in Wes Craven's horror film classic "A Nightmare on Elm Street." But while Robert Englund didn't have a role in director John Carpenter's "Halloween," his brief time on the set of the legendary horror thriller is still worthy of note.
After more than 40 roles over 20 years in showbiz, Englund became a cultural phenomenon after his turn as the steely-knife gloved monster in the 1984 film. He reprised the role for seven more "Nightmare" films over the next 19 years and made his final big-screen appearance as the wisecracking movie maniac opposite iconic "Friday the 13th" slasher Jason Voorhees in "Freddy vs. Jason" in 2003.
While Englund worked steadily as an actor in the 20 years before "A Nightmare on Elm Street," he apparently was game, still, to pick up any odd jobs along the way. One such gig was only for a day, but what a memorable day it was considering where the job took place.
Robert England was a leaf-spreader on the Halloween set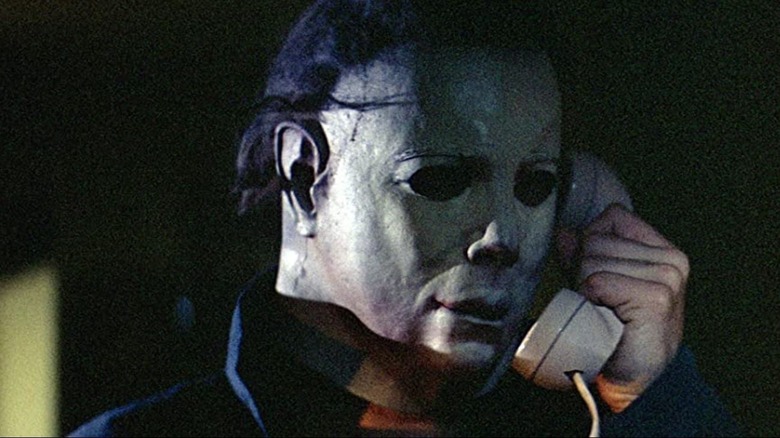 Compass International Pictures
In an interview with Access Live in 2018 to discuss a role he had on the sitcom "The Goldbergs," Englund recalled his daylong trip to fictional town of Haddonfield, Illinois, the fictional setting of the 1978 classic "Halloween." The film chronicled the bloody travails of Michael Myers (played by Nick Castle), a silent, masked killer who returns to his hometown and slays victims with a butcher knife after he escapes from a sanitarium where he was held for 15 years prior.
Since "Halloween" required a Midwestern setting, Englund told Access Live that the California environs where Carpenter shot the film needed to be tailored to look like fall in Illinois.
"I actually had a roommate back when they did the original 'Halloween,' the John Carpenter one," Englund recalled. "I wasn't working, and he conned me into going to Pasadena one day with garbage bags full of dead leaves, and we were working on the set of the original Halloween movie — throwing the dead leaves around so it looked like autumn, so it looked like fall back in the Midwest."
In his appearance in the 1980s-themed sitcom "The Goldbergs," Englund reprised Freddy Krueger to playfully haunt the Goldberg family, during, when else? Halloween.