Michael B. Jordan And Michael Shannon To Star In Fahrenheit 451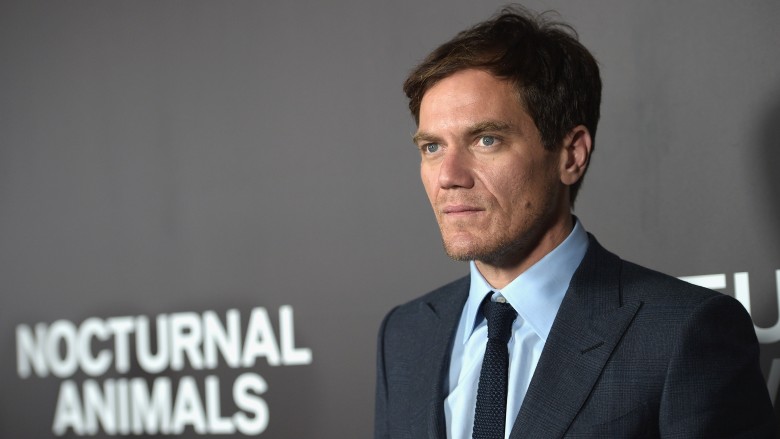 Getty Images
Have you ever wanted to see General Zod throw down with Johnny Storm? Well, it looks like you might get your wish. Sort of.
According to Deadline, Michael Shannon (Zod) and Michael B. Jordan (Storm) have both signed on to star in HBO's adaptation of Fahrenheit 451.
Based on Ray Bradbury's classic novel, Fahrenheit 451 takes place in a world where reading is against the law, and firefighters use flamethrowers to burn any books they come across. But after growing disillusioned with his life, one of those firefighters named Guy Montag (Jordan) starts to question the book ban and begins to think for himself. Of course, this doesn't sit well with his boss, Beatty (Shannon), and the two begin to clash as Montag "struggles to regain his humanity."
There's no word yet on who will play Clarisse, the girl who inspires Montag's change of heart, or Mildred, his suicidal wife who's obsessed with TV. But so far, HBO Films is doing a fantastic job of casting the lead characters.
One of the most exciting stars today, Jordan was phenomenal in movies like Creed and Fruitvale Station, and we can't wait to see him in Marvel's upcoming Black Panther. As for Michael Shannon, the Oscar nominee is simply one of the best actors of his generation, wowing critics and audiences alike with performances in Nocturnal Animals and Take Shelter.
Of course, there's some impressive talent behind the camera, as well. Fahrenheit 451 will be directed by Ramin Bahrani, a filmmaker that Roger Ebert once called "the new great American director." He's the creative brains behind little-seen gems like Chop Shop and Man Push Cart. Bahrani also has a working relationship with Shannon, as the two collaborated on 2014's 99 Homes.
In short, it sounds like HBO has rounded up some incredibly talented people to bring Bradbury's best novel to life. But while you're waiting to see their take on a classic sci-fi story, be sure to check out our list of movies that ignored the books they were based on.