Why Jenna Fischer Almost Quit Acting Before The Office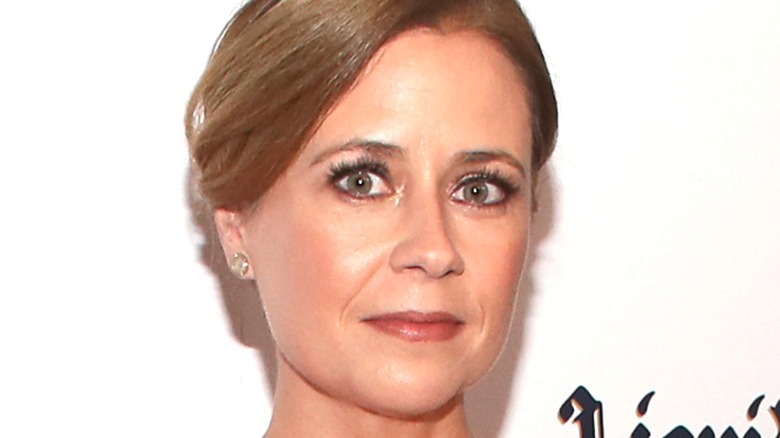 David Livingston/Getty Images
"The Office" is one of the most beloved shows of our time. We can't imagine there's anyone who hasn't seen at least one episode of the hilarious workplace sitcom, and hardly a day seems to go by where "The Office" isn't referenced or quoted somewhere online. While it's been nearly a decade since "The Office" came to an end, the sitcom's popularity endures.
The show's longevity is largely thanks to the enormous talent of its cast. Though many of the actors had shown their chops in other projects, most of the cast can thank "The Office" for catapulting them into stardom. Jenna Fischer, who captured the audience's hearts with her portrayal of Dunder Mifflin receptionist Pam Beesly, has opened up about just how much the role changed her life. In fact, if it weren't for "The Office," we might never have seen her on the screen again, as she almost gave up on acting before even auditioning.
Jenna Fischer struggled in her early days in Los Angeles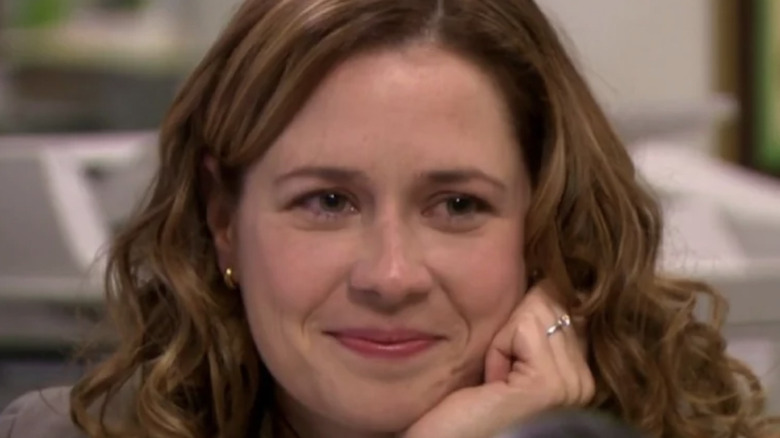 NBC Universal
Eight years before landing the iconic role of Pam Beesly in 2005, Jenna Fischer almost quit acting. In a 2017 piece she wrote for The New York Times, Fischer revealed just how difficult those early days in show business were. After moving to Los Angeles from her hometown of St. Louis, Fischer blew through her savings in six months and failed to book a single acting job in her first year in L.A. Ironically, the future Dunder Mifflin receptionist picked up a job as a real-life receptionist to cover the bills.
"I felt like a failure. The thought of quitting was constant," Fischer wrote. "But I was too embarrassed to go back to St. Louis." One day while "wallowing in [her] depression with a giant bowl of Lucky Charms," Fischer got the call she had long been waiting for. She'd landed her first paid acting job in a low-budget sex education video that was shot in an apartment bathroom. The pay was a lowly $100, but the gig gave Fischer the confidence she needed to keep pursuing her dream. And for fans of "The Office," it's a very good thing she did.