Everything Coming To Amazon Prime In May 2017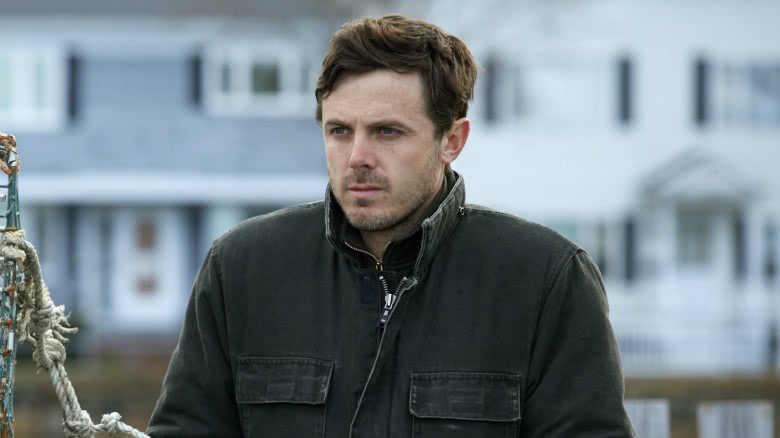 Amazon/Roadside Attractions
If you didn't catch all of last year's Oscar contenders in time for the ceremony in February, Amazon Prime is here to help you out.
The streaming service announced its lineup for May, and it's top-lined by two Best Picture nominees: Kenneth Lonergan's Manchester by the Sea and Barry Jenkins' Moonlight. Of course, Moonlight took home the Oscar after all that weirdness with Warren Beatty and La La Land.
There will also be a ton of classic movies to watch, including Life Is Beautiful, Quentin Tarantino's Jackie Brown, and a bunch of James Bond flicks, along with new seasons of Boardwalk Empire and Vikings.
Take a look at the full list below.
Television
WellieWishers: Season 1 – 5/1
Vikings: Season 4B – 5/2
I Love Dick: Season 1 – 5/12
Boardwalk Empire: Season 5 – 5/21
Dino Dana: Season 1 – 5/26
Poldark: Season 2  – 5/27
Movies
A Christmas Story – 5/1
A Fistful of Dollars (1967) – 5/4
A Hologram for the King (2016) – 5/12
A View to a Kill (1985) – 5/1
Amhi Jaato Amucha Gava – 5/1
Anolkhi – 5/1
Arrowhead (1952) – 5/1
Asha Jaoar Majhe (Labor Of Love) – 5/1
Bad Influence (1990) – 5/1
Bait Shop (2008) – 5/1
Bala Gau Kashi Angaai – 5/1
Cabin Fever (2003) – 5/1
Cabin Fever 2 (2009) – 5/1
Catacombs (2007) – 5/1
Cecil B. Demented (2000) – 5/1
Chuck & Buck (2000) – 5/1
Daagdi Chaawl – 5/1
Dark Blue (2003) – 5/1
Denial – 5/3
Devta – 5/1
Dr. No (1963) – 5/1
Fatal Instinct (1993) – 5/1
For Your Eyes Only (1981) – 5/1
From Russia with Love (1964) – 5/1
Goldeneye (1995) – 5/1
Gone with the Wind – 5/1
Jackie Brown – 5/7
Jyotibacha Nawas – 5/1
Khichdi – 5/1
Law of The Lawless (1964) – 5/1
Licence to Kill (1989) – 5/1
Life Is Beautiful – 5/1
Manchester by the Sea * (Amazon Original) – 5/5
Maximum Security (1990) – 5/1
Me Before You (2016) – 5/19
Monkey Shines: An Experiment in Fear (1988) – 5/1
Moonlight – 5/21
Moonraker (1979) – 5/1
Mumbai Pune Mumbai 2 – 5/1
Naked Gun from the Files of Police Squad (1988) – 5/1
Naked Gun 2 &1/2: The Smell of Fear (1991) – 5/1
Naked Gun 33 1/3: The Final Insult (1994) – 5/1
Nick of Time (1995) – 5/1
No Way Out (1987) – 5/1
On Her Majesty's Secret Service (1969) – 5/1
Paradise Lost 2: Revelations – 5/21
Planes, Trains and Automobiles (1987) – 5/1
Pride – 5/1
Race for Your Life, Charlie Brown (1977) – 5/1
Repo! The Genetic Opera (2008) – 5/1
School Ties (1992) – 5/1
Seasons – 5/24
Siddharth – 5/1
Small Soldiers (1998) – 5/1
Star Kid (1998) – 5/1
Sucker Punch (2008) – 5/1
Teenage Mutant Ninja Turtles: Out of the Shadows (2016) – 5/20
Teenkahon – 5/1
The Ardennes – 5/6
The Bad News Bears (1976) – 5/1
The Doors (1991) – 5/1
The Duel (2016) – 5/28
Thunderball (1965) – 5/1
Tomake Chai – 5/24
Tomorrow Never Dies (1997) – 5/1
Winter's Bone (2010) – 5/1
The Wizard of Oz – 5/1
Youth in Oregon – 5/4