Where Is Roli From Counting Cars Now?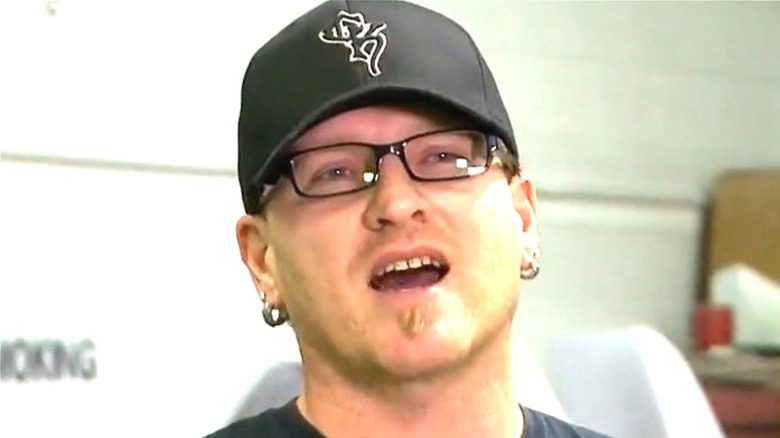 History
"Counting Cars" came about when History Channel producers decided that occasional "Pawn Stars" guest Danny "The Count" Koker needed his own show. On the show, the boys have fun playing pranks on one another and occasionally throwing potentially staged blowouts, leading to nine successful seasons.
One of the most unique members of the cast was Roli Szabo. He's Hungarian-born, his thick accent entertained the show's largely American audience, and he once tried to do a burnout in a very, very tiny electric car. With all the amusement he provided, fans were bewildered and disappointed when he decided to leave the show.
So where is Szabo now? Is he entertaining his fans on another show somewhere? Did he move to the middle of the desert to become a recluse? The truth is not as interesting as any of those scenarios — but Szabo didn't exactly leave the drama behind after he left the show.
Roli Szabo's current location is unclear, but wherever he is, he's not giving up
Szabo has had a tumultuous summer in 2021. In early July, he announced on Instagram that he went through a break-up, broke his leg, and moved into a really nice house — but had to vacate shortly thereafter. He blamed the second move on Covid driving away business and decimating his income.
So where did Szabo move? It's hard to say for sure. His Twitter account says he's still in Las Vegas. But Twitter locations have to be manually updated, and in the wake of everything he's been through lately, he may have forgotten. Furthermore, even though his Rock N' Roli Kustom Detailing website is still up and running, clients can't book an appointment online. It also appears as though the site hasn't been updated since 2019, right before Covid hit. Another strange element to the story: instead of linking to his detailing website on his social media accounts, he instead links to his YouTube channel. But the channel only has two videos on it, and he hasn't uploaded anything since 2019.
Since his announcement in July, in which he encouraged his followers "DON'T EVER GIVE UP," Szabo's only posted twice, and both posts feature classic cars. Wherever he is, we're sure his dedicated fans are wishing him the best and hope to see him make a triumphant return doing what he loves most.