What Happened To Nick On Deadliest Catch?
Some parts of Discovery Channel's thrilling reality show look at the dangers of Alaskan crab-fishing, "Deadliest Catch" might be fake, but there's no denying that the show's stars lead a rough life. One of the show's more popular stars has been Nick McGlashan, the seasoned deck boss in Captain Wild Bill Wichrowski's crew. 
McGlashan came from a long line of fishermen and started plying his dangerous trade at the young age of 13. The hard-working crabber appeared in "Deadliest Catch" from 2013 to 2020, enticing viewers with his sense of humor despite the harsh environment. As such, some viewers may have been shocked to learn that the good-natured deck boss isn't a part of the show anymore. Unfortunately, the particular reason why the popular crab fisherman has left the show behind is an extremely sad and tragic one. Let's take a look at what happened to Nick from "Deadliest Catch." 
Nick McGlashan died of a drug overdose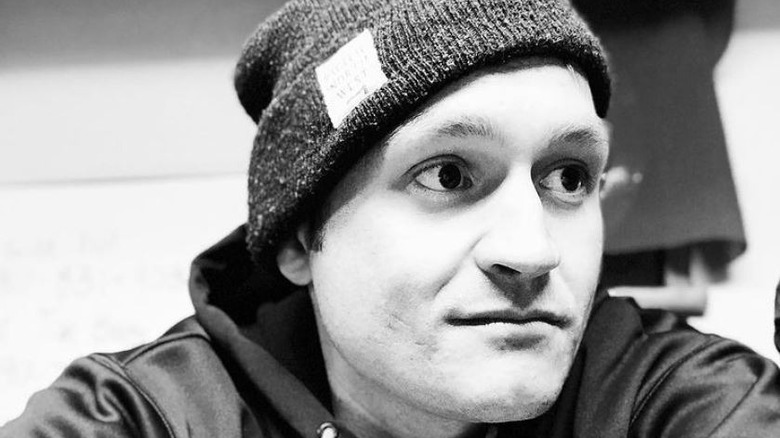 Nick McGlashan struggled with alcohol and drug addiction, which got so bad during the shooting of the show's season 13 that his captain had to fire him. In a 2017 interview with Anchorage Daily News, the crabber said that he took this extremely hard. "All I ever wanted to do was be a fisherman, and I lost that," McGlashan said. "I lost the ability to work at sea because I forgot how to live on land." 
A stint at rehab helped McGlashan get clean, so he was eventually able to resume work, and return to the reality TV show. Unfortunately, his sobriety wouldn't last, and on 28 December 2020, TMZ reported that McGlashan had died at just 33 years of age. Per Outsider, the cause of his death was an overdose of "a toxic mix of methamphetamine, cocaine and fentanyl." 
The loss of the beloved, hard-working fisherman a was understandably difficult to his fellow crabbers, and a two-hour June 15 episode of "Deadliest Catch," showed the remaining cast members say goodbye to Nick in an incredibly moving way (via the show's official Twitter account). Led by McGlashan's employer, captain Wild Bill Wichrowski, the entire fleet gathered together to pay a coordinated emergency flare tribute to their fallen comrade. 
If you or anyone you know is struggling with addiction issues, help is available. Visit the Substance Abuse and Mental Health Services Administration website or contact SAMHSA's National Helpline at 1-800-662-HELP (4357).