Chris Pratt Says Jurassic World 2 Will Be Scarier, Darker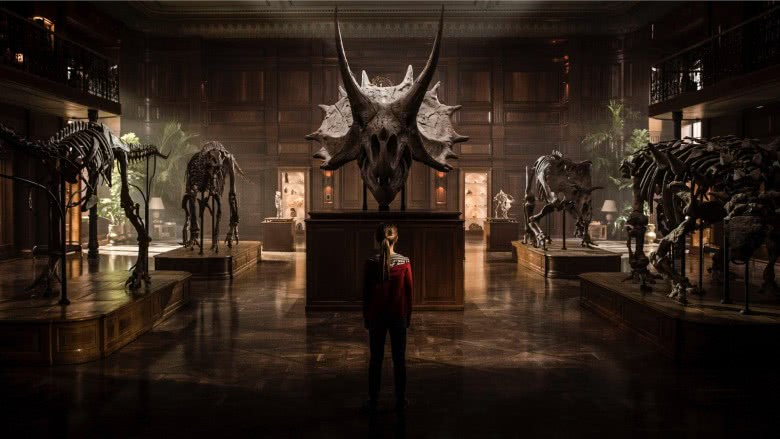 When Jurassic World hit theaters in 2015, the film was a major hit around the world, earning a staggering $1.6 billion. Naturally, that means we're getting a sequel. But, according to Chris Pratt, the upcoming dino movie will be a little bit edgier than the first one.
Pratt told Screen Rant that the second installment will "be a scarier version" and "a little bit darker" than the original Jurassic World. The man who plays Owen Grady also said the new film will "continue to expand and carry the story forward in a way that is really unexpected and you wouldn't have imagined."
Really, Pratt's frightening description falls perfectly in line with what we've heard from the other creative minds involved. For example, director J.A. Bayona (The Impossible, A Monster Calls) also told Scified (via Screen Rant) that his new project "will be darker and scarier than the previous film," comparing it to classic sequels like The Empire Strikes Back and Star Trek II: The Wrath of Khan. "There are things that will happen that people are not expecting," Bayona said, "and they are really shocking."
As for Colin Trevorrow (the guy who directed Jurassic World and co-wrote the sequel), he told the podcast InGeneral (via Collider) that the new movie will be "more suspenseful," especially since it was tailor-made for Bayona's particular talents. After all, Bayona is the filmmaker who gave us The Orphanage, one of the freakiest ghost movies in recent memory. In other words, it sounds like we'll be screaming right along with the unlucky victims on the big screen.
Jurassic World 2 will stomp its way into theaters on June 22, 2018. While we're waiting to see what scares the movie has in store, be sure to check out how the cast of Jurassic Park should really look.