United States Of Al Season 2 - What We Know So Far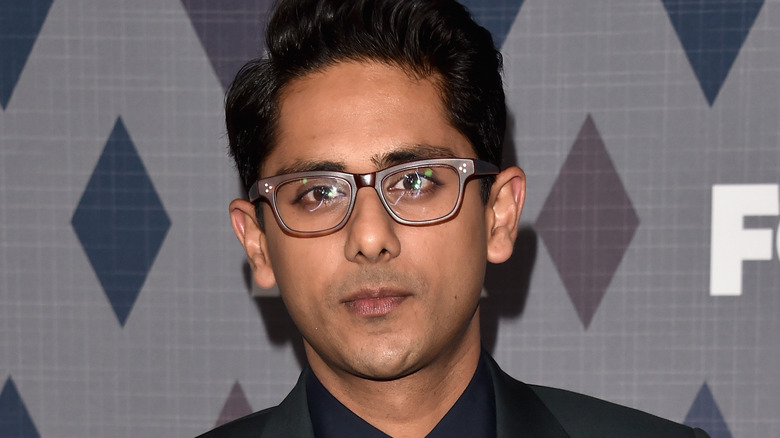 Alberto E. Rodriguez/Getty Images
It would seem that "United States of Al" could not have picked a more controversial time to air. Granted, this is no fault of the series itself. The show, which wrapped up its first season in June, focuses on the friendship between an American ex-Marine and the native Afghani who served as interpreter for the former's unit. Given the controversial nature of the War on Terror, "United States of Al" was already forging through potentially dangerous territory — and even faced its own controversies regarding its representation of Afghani people (via Deadline).
Mere months after its Season 1 finale, however, the historically tenuous situation between the United States and Afghanistan heated up again as Taliban forces swiftly took control of the nation in the midst of the U.S. military's evacuation, per CNBC. Yet in spite of these recent events, CBS has shown no sign of altering its plans to broadcast a second season. For better or worse, "United States of Al" will continue to air, and will likely continue to discuss the War in Afghanistan.
However, the recent events in Afghanistan may not be of concern for some in this scenario. After all, the show does not lose the potential to tell meaningful stories simply due to recent events. What it does mean, is that people will be paying more attention than ever to the ways in which "United States of Al" chooses to address these complex issues. Here is what we know so far about its upcoming season.
When will United States of Al Season 2 be released?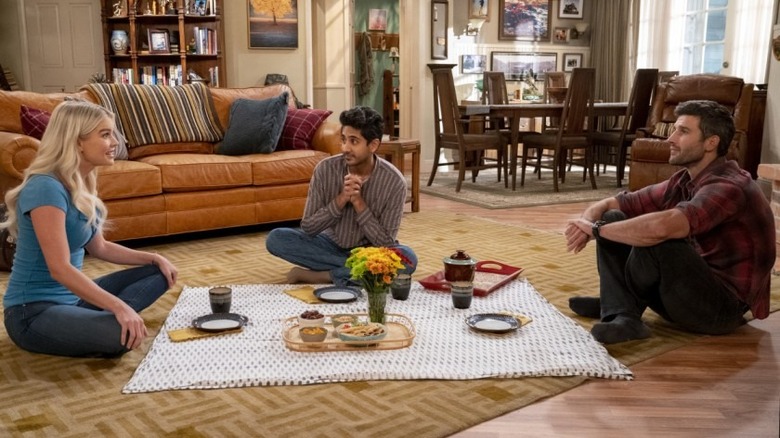 CBS
Regardless of current political events regarding America's involvement in Afghanistan, CBS has not diverged from its plans for "United States of Al." According to Deadline, the network renewed the show for a second season sometime before May 2021. In the weeks following America's evacuation and the Taliban's takeover of Afghanistan, neither CBS nor the show's producers have spoken officially on whether these events might affect "United States of Al's" release. However, CBS did recently pull a rerun of the show from its schedule in response to the controversy (via Vice).
Despite this, we can only assume that CBS plans –at least for the time being — to forge ahead with Season 2, which is slated to release on October 7 (via TV Line). Of course, the issue isn't necessarily that the network continues to air the show, but rather how it chooses to do so. Furthermore, it has to contend with how public opinion, as well as the situation itself, changes between now and October. It may be that CBS goes back on its decision to air the show before all is said and done. However, only time will tell.
Who is in the cast of United States of Al?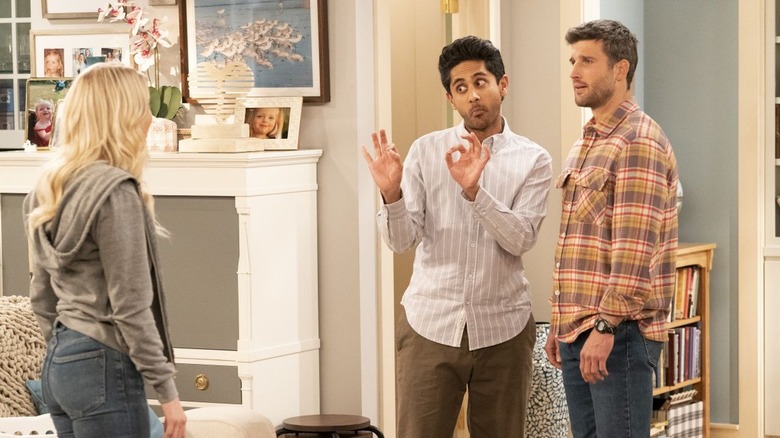 CBS
Another source of controversy for "United States of Al" has been in its casting. Even prior to the show's debut, Twitter users criticized its trailer for casting Adhir Kalyan, a non-Afghani actor as the series' Afghani protagonist, Awalmir "Al" Karimi. Kalyan is of Indian descent and was actually born in South Africa. However, series producer Reza Aslan has openly defended the show's representation (via Deadline), citing its multiple other Afghani and Muslim writers, actors, and producers. Still, given that the show focuses on the titular character, it is unlikely that viewers will see Al or Kalyan go anywhere soon.
However, Al is only one piece of the puzzle here. Riley, Al's ex-Marine best friend played by Parker Young, will continue to play a major role in the series. The same can be said for Riley's wife, Vanessa (Kelli Goss), his sister Lizzie (Elizabeth Alderfer), his father Art (Dean Norris), and his daughter Hazel (Farrah Mackenzie).
What is the plot of United States of Al Season 2?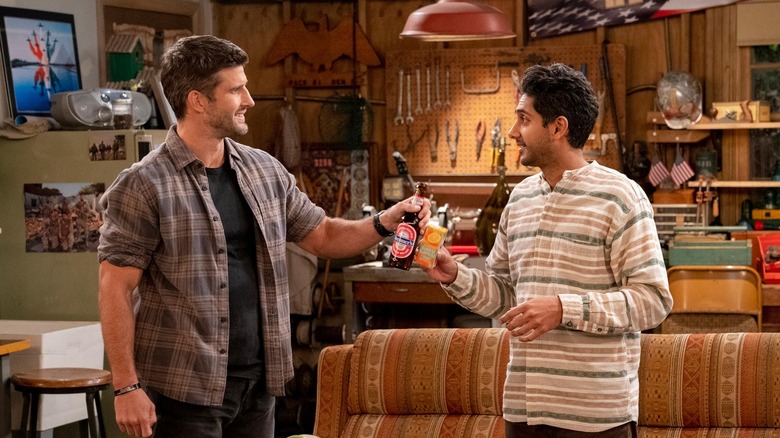 CBS
For the most part, the situation in "United States of Al" has not changed. Al, having recently moved from Afghanistan to America to live with Riley, is still trying his hardest to act as the mediator between Riley and his estranged wife Vanessa. Things have gotten better as communication between the two has improved, but the fact of the matter is that both are still a long way away from getting back together as Al desires. This is especially true with Vanessa's boyfriend, Freddy (Brian Thomas Smith), still in the picture.
Even so, things are getting better for our heroes slowly but surely. The first season ended with Riley applying for disability at the Department of Veterans Affairs. This may be a crucial step in helping him recover from his traumatic experiences as a soldier in Afghanistan.
Finally, the idea that "United States of Al" will choose to address the current situation in Afghanistan through its plot cannot be ignored. Whether the show's creators have the time or ability to even do so is yet to be determined, but they must doubtlessly tread carefully in how they choose to address it. Because of this, there is a good chance that "United States of Al" Season 2 could make or break the series as a whole.