The Real Reason The Witcher: Nightmare Of The Wolf Had To Be A Prequel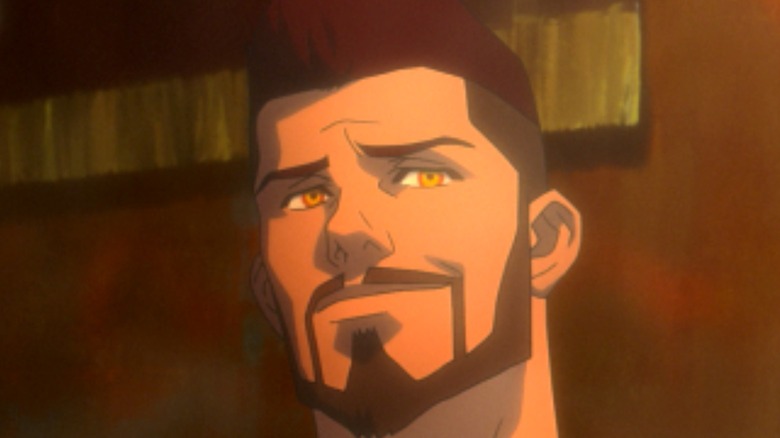 Netflix
Contains spoilers for "The Witcher: Nightmare of the Wolf."
The animated film "The Witcher: Nightmare of the Wolf" is finally out on Netflix, and while fans are divided over some aspects of the show, they're also amazed at the lush animation by Studio Mir. With plot twists and lore-building packed within its relatively short runtime, there's a lot to unpack. 
However, for a series as dense as The Witcher, plenty of people have questions about its story. Although there's a lot we can explain, Animation Magazine decided to go to the original source, sitting down with producer and writer Beau DeMayo and Studio Mir's director Kwang Il Han to get some more answers about who, when, why, and how "Nightmare of the Wolf" was made.
The interview covers a lot of ground, including how Studio Mir developed the animation style following its previous work, including "Avatar: The Legend of Korra." The interview also discussed the studio's visual sources of inspiration from Gothic and Byzantine architecture. However, one answer that especially got fans' attention was DeMayo's response concerning the decision to have the film be a prequel to the Netflix live-action series.
The Witcher: Nightmare of the Wolf needed to be a prequel to examine how Vesemir's upbringing affected Geralt's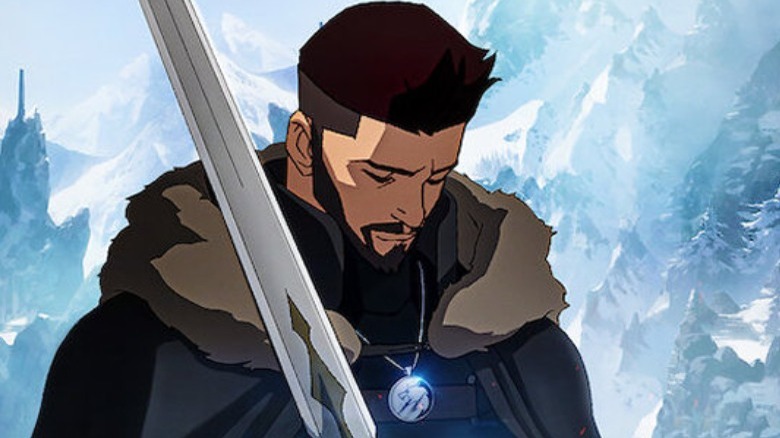 Netflix
"At the end of the day, The Witcher is about family," DeMayo told Animation Magazine. "Sticking with that DNA of families of found orphans, it felt natural to go backwards and talk about Geralt's father, who is this man who leads the last band of [Witchers]."
In the film, Vesemir's (voiced by Theo James) own father figure is Deglan (Graham McTavish), who cares deeply for him but is corrupted by greed and ultimately becomes the film's villain. We see Vesemir take a different path, but it's clear he is still always in chase of coin and worldly desires, character traits that he passes on to Geralt (voiced here by Harry Hissrich).
"Isn't that our worst nightmare: Looking at our parents and becoming them?" DeMayo said. "We decided to take the prequel route, becomes there are so many unexplored territories, they gave us more freedom to tell a story that was a bit more stand-alone for both new fans and fans of Witcher and also generally for anime and fantasy fans."
It's a fascinating character study of how one's upbringing affects the type of adult they become, even if that ultimate outcome is still up to the individual. If the film weren't a prequel, it wouldn't have had the same amount of freedom to shape Vesemir's story, and thus give more context for why and how Geralt became the morally gray character he is in other media.
"The Witcher: Nightmare of the Wolf" is now exclusively available on Netflix.