Condor Season 2 - What We Know So Far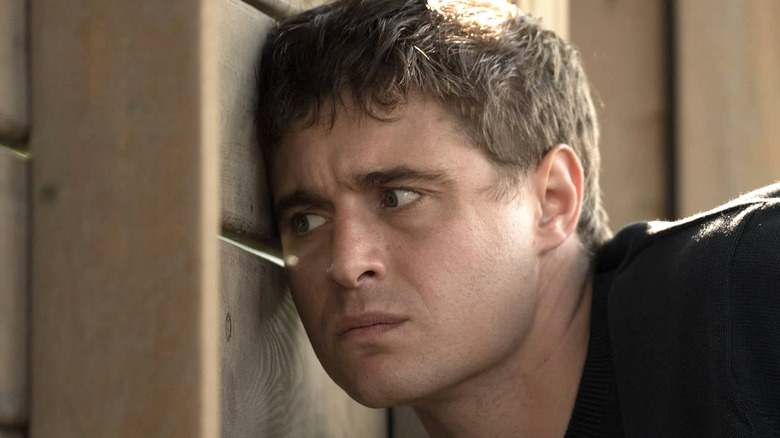 Audience/Epix
Based on the novel "Six Days of the Condor" by author James Grady, "Condor" is an espionage thriller starring Max Irons, who has previously acted in "The White Queen" and "The Wife" and is also the son of fellow actor Jeremy Irons. Irons plays Joe Turner, a CIA analyst who hopes to improve the organization from within. But his worldview is thrown for a loop when he sees his whole office murdered by professional killers who then come after him. Uncovering a major conspiracy, Turner must fight for his life as he tries to stop a plan that could kill millions. "Condor" did well with both audiences and critics, earning an 87% on Rotten Tomatoes.
The television series premiered on the premium channel Audience, previously owned and operated by AT&T, back in June 2018. Shortly after Season 1 premiered, Audience renewed the series for a second season, but then AT&T shut down the channel in January 2020. Thankfully, the whole second season was already filmed by then, leaving Epix to pick up the show's two seasons to air in 2021 (Deadline). Fans of the show are eager to see what happens next with Turner after waiting for so long, and hopefully Epix will see the draw in renewing "Condor" for a third season as well. Here's everything we know so far about "Condor" Season 2.
When is the release date of Condor Season 2?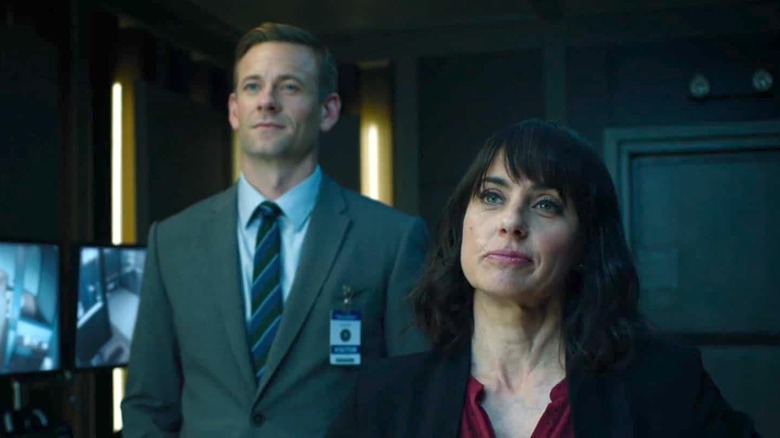 Audience/Epix
While it's been more than three years since Season 1 of "Condor" was released, it will only be a few months until fans of the series will be able to watch the new Season 2 episodes. After getting picked up by Epix, the network announced that they planned to air both Seasons 1 and 2 in 2021. Season 2 already aired for some international fans on the Nordic C More channel and the Irish RTÉ2, but other audiences have not been able to view it yet. 
While Season 1 has been available to watch on Epix for a while now, Season 2 is scheduled to premiere on Sunday, November 7, 2021, with back-to-back episodes. The first episode of "Condor" Season 2 will air at 9 PM ET, with new episodes coming out at the same time each following Sunday until the two-episode finale on December 26, 2021 on the premium cable channel (Fansided). In total, the second season of "Condor" will have 10 episodes. 
Who is in the cast of Condor Season 2?
Audience/Epix
Along with Irons, the first season also features Brendan Fraser in a recurring role, but the older actor will not be coming back for Season 2. As for Season 1 cast returning, William Hurt, who plays Bob Partridge, Turner's uncle by marriage who recruits him to the CIA, will be back in a short appearance, while both Kristen Hager as Mae Barber, who loses her husband who is involved with the major conspiracy in Season 1, and Bob Balaban as Reuel Abbott, the Deputy Director of the CIA, come back as main cast members. Young actors Sam McCarthy and Gage Graham-Arbuthnot will also reprise their roles as Mae's two sons, Sam Barber Jr. and Jude Barber, respectively.
"Condor" Season 2 builds on the story from Season 1, and therefore there are quite a few new characters added to the pre-existing cast. A couple of prominent actors joining the show's cast include Eric Johnson as Tracy Crane, a man who works in intelligence and starts a relationship with Mae, and Constance Zimmer as Robin Larkin, the Director of National Intelligence working for the United States government. Other new characters are Alexei Bondar as Vasili Sirin, Jonathan Kells Phillips as Volk, Rose Rollins as Eva Piper, Isidora Goreshter as Kat Gnezdy, and more. 
What is Season 2 of Condor about?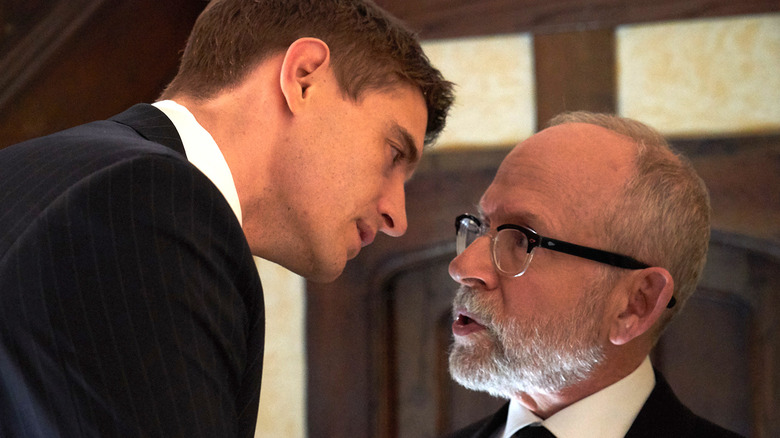 Audience/Epix
In the first season of "Condor," Turner successfully stops the dangerous unraveling conspiracy and gets out with his life. The finale shows him a year later, living in Italy with his girlfriend, but his peace is destroyed when he gets a message from Gabrielle Joubert (Leem Lubany), an assassin who was previously employed by the CIA and ordered to kill him. She tells him that he is "the one that got away," reigniting his anger over what happened. Turner then hacks into Abbott's computer, intending to get revenge. 
At the beginning of Season 2, Turner is still in Europe enjoying his newfound freedom when he gets a call from his uncle Partridge that he ignores. Unfortunately, when he finally decides to call him back, Abbott answers and tells him that Partridge supposedly died by suicide, but Turner is hesitant to believe him. This information, along with the realization that there is a mole in the CIA, draws Turner back to the organization. He quickly gets involved in more trouble as he and others try to find the identity of the mole and stop their plans.