The Real Reason Why Al Gore Appears So Much In Futurama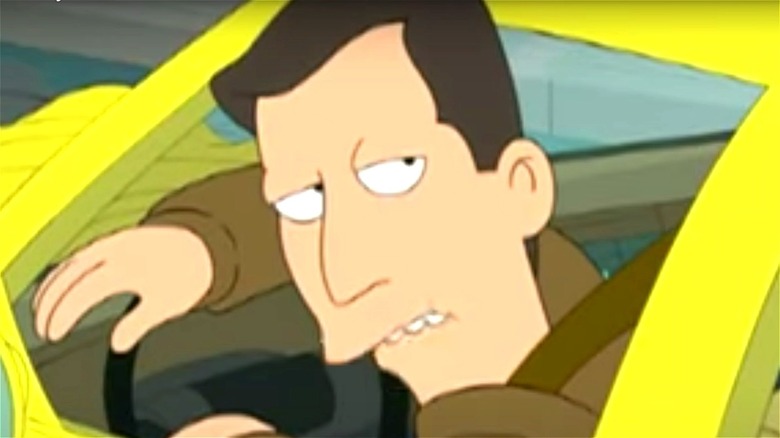 20th Century Fox Television
As a physics-bending science-fiction comedy, "Futurama" has always had a slightly nebulous timeline. Making things even more confusing, but helping to keep the show relevant for its fans stuck in the 21st century, was the constant appearances of famous figures from the present, such as former vice president Al Gore.
The famous climate research advocate and politician appeared on the show for the first time in Season 2's "Anthology of Interest 1," when Professor Farnsworth (Billy West) explores what might have happened if Philip J. Fry (also voiced by West) was never frozen. In that episode, Gore plays himself as the leader of the Vice-Presidential Action Rangers, who pledge to return Fry to the future, although things go awry when Fry smashes his cryogenic tube, creating an unending time paradox.
Gore would appear once again in Season 4 to utter perhaps his most famous line on the show, "I have ridden the mighty Moon Worm!" and two more times, once in the 2007 film "Bender's Big Score" and again in Season 6. While Gore's brief appearances were popular and often hilarious, his close association to "Futurama" had another explanation. Here is the real reason why Al Gore shows up as much as he does on "Futurama."
Al Gore's daughter Kristin wrote for Futurama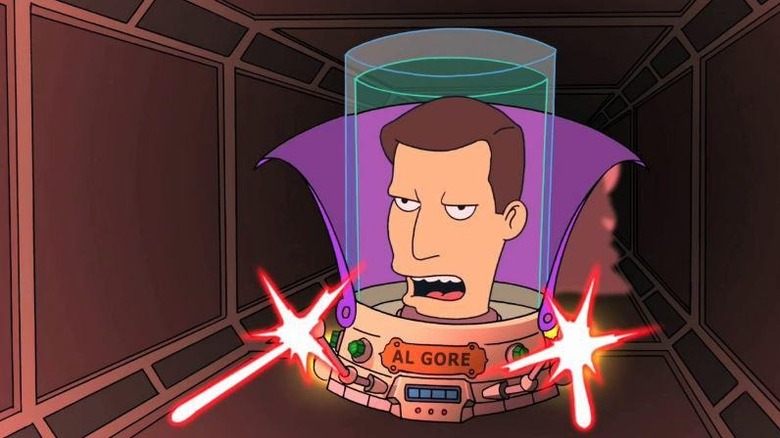 20th Century Fox Television
Al Gore's first appearance on "Futurama" aired in May of 2000, when he was still the vice president and was gearing up for his own run for the presidency, making it a beneficial arrangement for both parties. "Futurama" scored a big-name guest star, while Gore had a chance to reach out to a new audience of voters.
His continued involvement with the show, however, may have been due to an unusual family connection. Gore's daughter, Kristin Gore, worked as a writer for the show during Season 3 and 4, even receiving full credit for one of the show's best episodes, "Leela's Homeworld," per IMDb. Kristen remained involved with "Futurama" through the final season of its original run and served as a story editor for the last episode aired after the show's first cancellation, "The Devil's Hands are Idle Playthings."
The Gore family's association with "Futurama" may be the reason why the politician was willing to appear during both revivals of the show. The first, in "Bender's Big Score," was a part of Comedy Central's initiative to bring the show back with four feature-length films, which were each composed of four episode-length segments. Al Gore's next and final appearance was during Season 6 in "The Futurama Holiday Spectacular," after Comedy Central had brought the show back for its first of two revival seasons.