Ant-Man And The Wasp Director Teases New Suits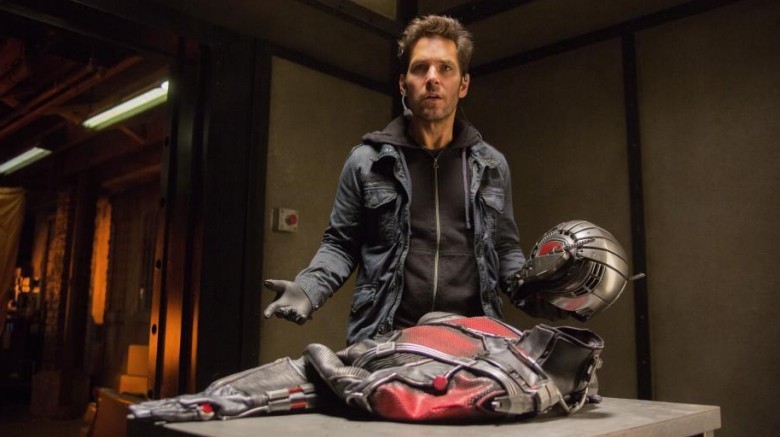 The Marvel world will be going high tech in Ant-Man and the Wasp.
According to director Peyton Reed, the upcoming sequel will elaborate on the technical innovations introduced in the first film and could potentially even expand them beyond just the title characters.
Ant-Man's main power is his ability to shrink, and the character (Paul Rudd) debuted his ability to become gigantic during his appearance in Captain America: Civil War. Reed said at a recent Marvel open house (via Entertainment Weekly) that the sequel's suits, which will be a combination of the tech from the first film and from Civil War, can do even "new and stranger" things.
"For Ant-Man specifically, in that first movie, the suit, intentionally so, is kind of a relic," he said. "It represents his past, so this is really the new iteration that is the modern version of the tech."
While reporters were warned that not everything they watched would make it into the final product, many were curious after seeing a concept art image of the van that belongs to Luis (Michael Pena) in the mouth of a dog. According to Reed, this could hint at one of the innovations of Hank Pym (Michael Douglas), with the director saying that, in one of their ideas, Pym "has forwarded the shrinking and growing technology so that it's not just necessarily the suits that are the vessels." He hinted that the technology could possibly include vehicles as well.
The concept art images also apparently included a hint about Janet, the mother of Hope (Evangeline Lilly), showing her original suit alongside those of Ant-Man and the Wasp. While Reed wouldn't confirm whether or not Janet would come back from the quantum realm for the sequel, he did leave fans with this: "Only time will tell."
It will be quite a lot of time before we tell, as Ant-Man and the Wasp isn't due out until July 6, 2018. In the meantime, take a look at some of the dumb things in Ant-Man that everybody just ignored.