How Cobra Kai Is Connected To NBC's The Tonight Show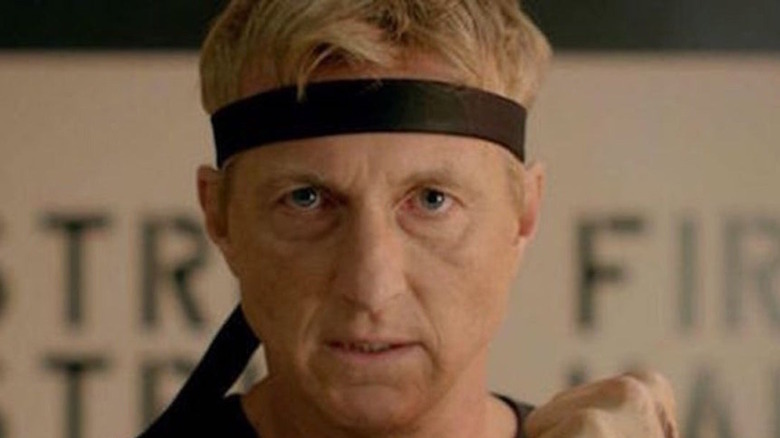 Netflix
Besides scoring a 93% rating on Rotten Tomatoes, the third season of Netflix's "Cobra Kai" also earned an Emmy nomination for Outstanding Comedy Series, placing it in league with other humor heavyweights like "Ted Lasso" and "Black-ish." The series continues the initial story of Daniel LaRusso (Ralph Macchio) and Johnny Lawrence (William Zabka), this time through a new generation of students as Lawrence reopens his old Cobra Kai dojo. Initially starting as a YouTube series, this direct sequel to the original "Karate Kid" films has blasted open the series' mythology and indoctrinated a huge swathe of new devotees.
Even hardcore fans, however, might be surprised to learn that "Cobra Kai" has a deep connection to one of late-night television's biggest shows. NBC's "The Tonight Show" has aired since 1954, and has been hosted by six comedians during that timeframe. Former "Saturday Night Live" alum Jimmy Fallon hosts the latest iteration of the show. He has tweeted about being a fan of "Cobra Kai" and even had Macchio as a guest on the show a few times to talk about the series. However, The late-night show's unlikely connection to "Cobra Kai" is not related to Macchio or Fallon's fandom. The link has to do with star William Zabka and his family.
William Zabka's parents worked on The Tonight Show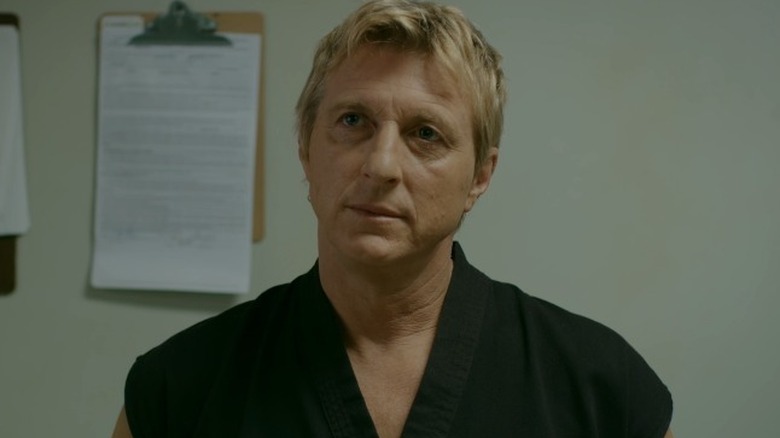 Netflix
While William Zabka's Johnny Lawrence might give fans the impression that the actor is a born Californian, that's not the case. As Zabka mentioned in an interview with UPROXX, the actor is originally from Long Island, New York, and moved to the West Coast when he was 10. While in New York, his parents Stan and Nancy Zabka worked for NBC — specifically on "The Tonight Show."
In an interview with The Union, Stan Zabka noted that upon graduation from college in 1949, he got on a train to New York and wound up at NBC "working as a page boy for $35 a week, taking people on studio tours." When he returned from the Korean War, he was eventually offered a job as associate director for "The Tonight Show." It's a position he held for 22 years. During that job, he met Nancy, who worked as a production assistant for the show. The elder Zabka noted that it took a while for him to work up the nerve to ask out his future wife, but nine months after their first date, the two married.
Given his parents' work with NBC, it makes sense that beyond acting, William took an interest in "behind-the-scenes" work during his career. As he noted in the UPROXX interview, Zabka produced and wrote a short film as well as directed music videos for groups like Rascal Flats.