Saga Of Tanya The Evil Season 2 - What We Know So Far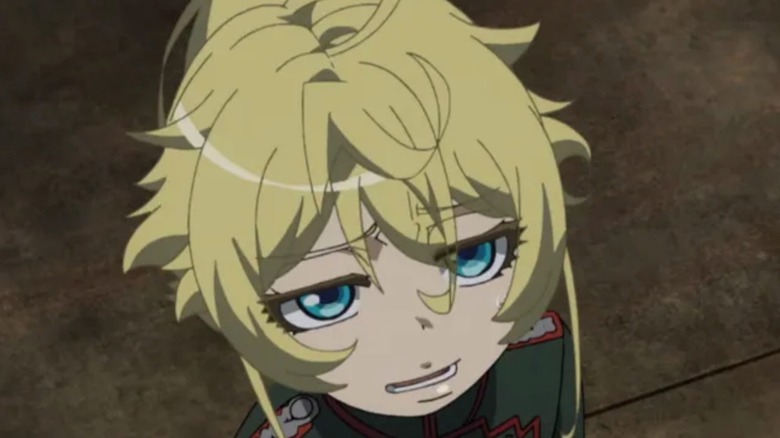 Kadokawa
At this point, isekai heroes have been reunited as pretty much everything. Long gone are the days where heroes in anime like "Re:Zero" and "Kono Suba" simply enter into the new world with the bodies they already had. If your isekai protagonist doesn't reincarnate as a slime, a spider, or something vastly different from the person they once were, then you might be behind the curve. In this regard, "Saga of Tanya the Evil" doesn't disappoint.
Though not as drastic as becoming a slime in a fantasy world, the protagonist of "Tanya the Evil" finds himself reincarnating into the body of a little girl in an alternate version of WWI Imperial Germany. Even so, the culture shock and disparity between Tanya's appearance, environment, and ruthless mannerisms make this 2017 anime — based on the original Japanese web novel by author Carlo Zen — a compelling concept from its beginning.
Disappointingly, however, Tanya's saga had seemingly come to a halt until very recently. With no new content since the anime's 2019 movie, fans of "Saga of Tanya the Evil" weren't just hungry for more, they were starving. Thankfully, food is on the horizon as the show is finally receiving its long awaited second season. Here is what we know so far about this upcoming project.
When will Saga of Tanya the Evil Season 2 be released?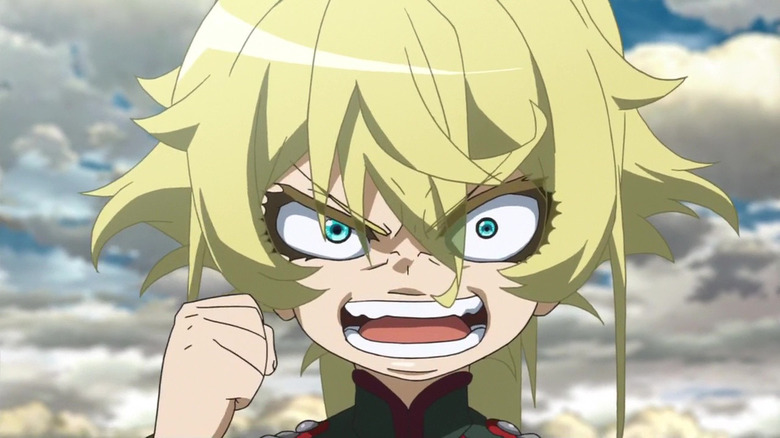 Kadokawa
Right up until its announcement in June 2021, fans of "Saga of Tanya the Evil" weren't sure if they would ever see another episode of this dark isekai again. The anime's first season wrapped up way back in 2017, and it had been two long years since the debut of the movie (via Anime News Network). In June 2021, Kadokawa released the very first trailer announcing the forthcoming production and release of the popular anime's second season.
Unfortunately, that's the only trailer announced besides a brief snippet of voice-over teasing the story to come. Kadokawa neglected to mention any potential release date for this long awaited project. Considering the average production cycle for anime, however, "Saga of Tanya the Evil" Season 2 could release in 2022, at least in Japan, with more time necessary for English subtitled or dubbed releases. Kadokawa's lack of specification, and the production's glacial pace in releasing new content, indicates that fans shouldn't be surprised if it's at least 2023 until they see their favorite evil grade schooler return to the battlefield.
What is the plot of Saga of Tanya the Evil Season 2?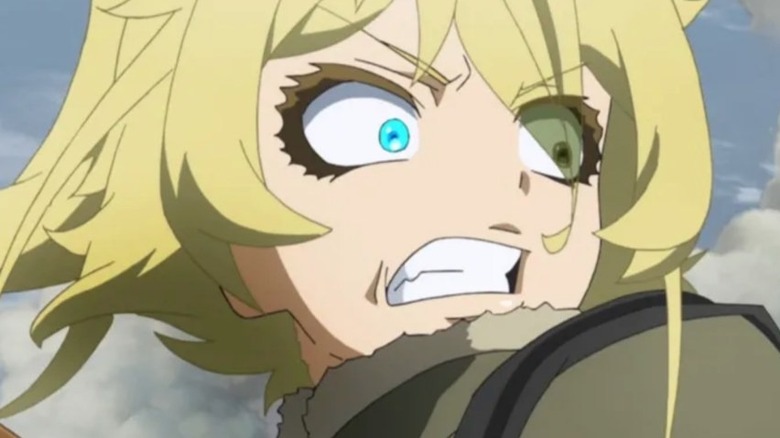 Kadokawa
It's almost fair to say that Tanya is still at square one at this point. While the littlest imperialist had risen dramatically in rank since they joined the military, they weren't able to hold their new desk position for long. The end of the 2019 movie saw Tanya losing their research job in favor of another front line command position with the sole purpose of testing the combined arms tactics research they performed. The irony of the situation is palpable.
Of course, this was all orchestrated by Being X, who is still determined to make the staunchly atheist Tanya into a true believer. Being X has even given his graces to Mary Souix, who bears a serious grudge against Tanya. This all ties in to the mounting conflict alluded to in the Season 2 trailer.
As the trailer's voice-over explains, the Empire's warlike ways have earned them enemies on all sides. The world fears them, and so conflict is brewing once more. However, whoever is providing the voice-over has a plan to "rectify the mistake," and that is to dispose of a single officer. This officer would supposedly be Tanya, but it's impossible to tell until we learn more about Season 2. Either way, Tanya will be thrown into the line of fire once more when Season 2 is finally released.
Who is starring in Saga of Tanya the Evil Season 2?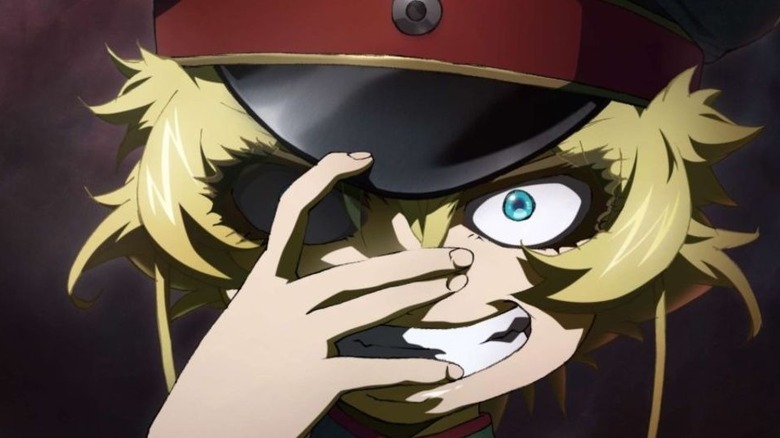 Kadokawa
What would this saga be without Tanya Degurechaff (portrayed by Aoi Yuuki in the Japanese-language original and Monica Rial in the English dub, respectively)? The tiny tyrannical tot's time to shine is now, and as typical of Tanya they're not taking trash from anyone, including God. Once a cutthroat atheist businessman, the one who would become Tanya earned a second shot at life (after being murdered by one of the people he fired) simply for talking back to a being who claims to be God (Hideaki Tezuka).
Reincarnated as a little blonde girl living on an alternate Earth where magic is real, Tanya's innate magical affinity and natural remorselessness quickly earns them a command position in the Imperial Army, even as a child. Alongside their allies, Visha (Sayori Hayami) and Colonel Rerugen (Shinichiro Miki), Tanya displays efficient brutality on the battlefield in the hopes that they will be promoted to a peaceful desk job. Unfortunately, the ongoing wars waged against the Empire mean that Tanya is usually stuck on the front lines.
That's no coincidence, either. The entity claiming to be God (whom Tanya calls "Being X") stands in their way, deliberately orchestrating events to force Tanya into invoking God's name to accomplish tasks (via Myanimelist). At the same time, Being X also grants power to characters like Mary Souix (Haruka Tomatsu/Tia Ballard), a U.S. Soldier looking to take revenge on Tanya for killing her father. Thus, it's up to Tanya alone to defy God and live another day.
Where to watch Saga of Tanya the Evil Season 1 and the spinoff movie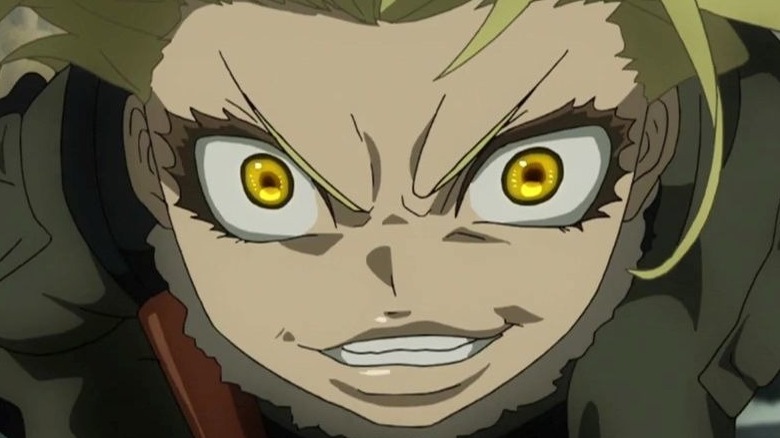 Kadokawa
"Saga of Tanya the Evil," originally known as "Yojo Senki," aired on Japanese TV in weekly episodic fashion from January to March 2017. Crunchyroll, the anime streaming subscription service aimed at English-speakers in North America, acquired the rights to the series and serves as the exclusive domestic distributor of "Saga of Tanya the Evil" Season 12. As of 2022, all 12 episodes from Season 1 are available to view on the service. Interested viewers can watch episodes of the anime in its original Japanese with English subtitles or select dubbed versions in Spanish, Portuguese, French, German, or English. Crunchyroll also hosts the 2019 spinoff film, "Saga of Tanya the Evil: The Movie," accessible in an English version or Spanish or Portuguese dubs. These streaming entertainments are just a small part of the "Tanya" universe. Fans can also delve into the 12 volumes of novels that inspired the series, as well as 25 books of comics-like manga.