Here's Where You Can Watch The Here And Now Movie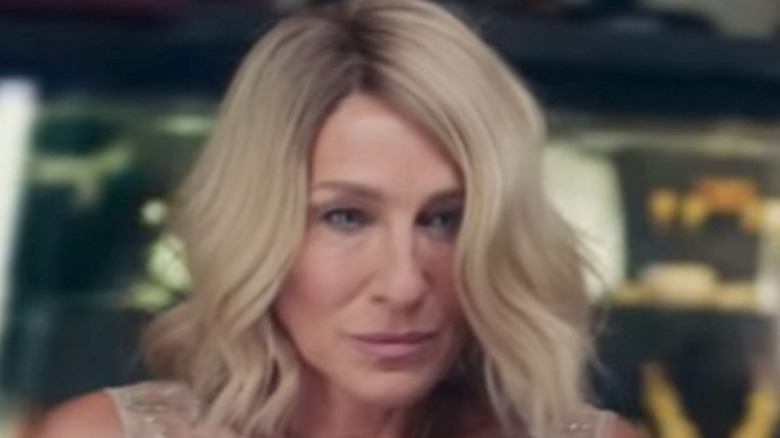 Paramount Pictures
We may receive a commission on purchases made from links.
If you're looking for a tear-jerking drama to dive into, look no further than 2018's "Here and Now," directed by Fabien Constant and written by Laura Eason. It follows jazz singer Vivienne, played by "Sex and the City" star Sarah Jessica Parker, as she reacts to the news that she has terminal brain cancer. The film features a stellar cast accompanying Parker, including Renée Zellweger, Common, Simon Baker, Taylor Kinney, and Jacqueline Bisset.
"Here and Now" is definitely not the most-acclaimed film out there — it currently holds a meager 23% Tomatometer score on Rotten Tomatoes — but is not without its fans. The Los Angeles Times brought attention to its central theme, writing that, "'Here and Now' uses one woman's sudden awareness of her own mortality as an excuse to focus intently on the many moments of intense emotion that make up a day in the big city."
If you're wondering where you can check out "Here and Now," we've got the answer.
Here and Now is currently on Starz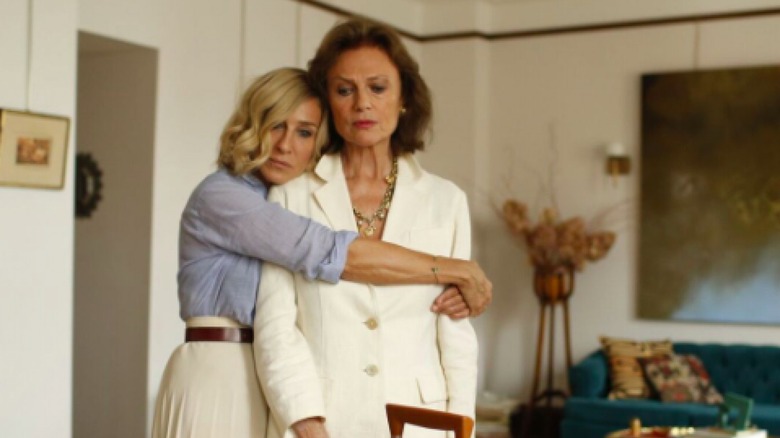 Paramount Pictures
Unfortunately, "Here and Now" is not as readily available as it would be if it was currently on streaming services such as Netflix or Hulu. However, the film is currently available on Starz, the premium cable channel, which viewers can subscribe to for $8.99 per month, following a free seven-day trial. Additionally, Starz is a premium add-on for several streaming services, including both Amazon Prime Video and Hulu. To add Starz to either streaming service, it's also an additional fee of $8.99 per month.
For drama lovers looking to see New York City in a different light, the add-on price may be worth it to check out "Here and Now" — or at least, using the one free trial may be worth it. Star and executive producer Sarah Jessica Parker made a case for how "Here and Now" shows the famous — and frequently depicted — city in a different light.
Parker told InStyle, "New York is characterized differently [in this film] because it's not among the many other ways we've seen it onscreen. It's not all promise and inspiring, and hospitable. The city that Carrie Bradshaw [of "Sex and the City"] lives in and sees and talks about and experiences, for Vivienne, has become aggressive and disappointing. It's taken more than it's given, and it's asked of her more than she ever thought that she could give or would want to give. It's betrayed her, and the city can be hostile when it's not on your side. But despite that, I think it's still a place that she feels has potential."