The Scariest Movie Ever According To Rotten Tomatoes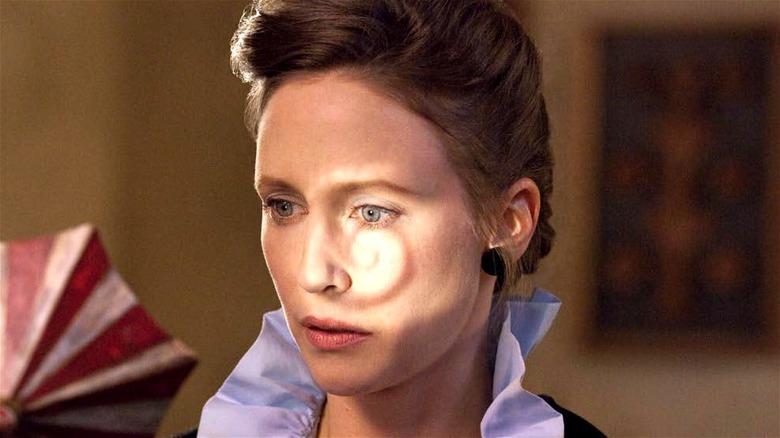 Warner Bros.
With the countdown to spooky season gearing up, many are turning to horror films to get their Halloween fix a few months in advance. In an October 2020 poll by movie review aggregation site Rotten Tomatoes, fans determined the top 10 scariest movies ever.
Fans selected from a list of "40 of the scariest movies ever made" to determine which one made them cover their eyes and shrink back in fear more than the others. The resulting list of the "The 10 Scariest Horror Movies Ever" includes classics like "The Shining," "The Texas Chainsaw Massacre," and Halloween." Recent additions to the genre like the slow-burning "Hereditary" and the 2017 reboot of "It" also appear prominently.
The winning film, which famously blends classic horror tropes with thrilling new scares, received 19% of the votes. It made history for being the "highest-grossing R-rated horror film ever," and it was the first horror film to receive a Best Picture nomination at the Oscars (via The Hollywood Reporter).
So, which movie was dubbed "the scariest movie ever" by Rotten Tomatoes?
The power of Christ compels you!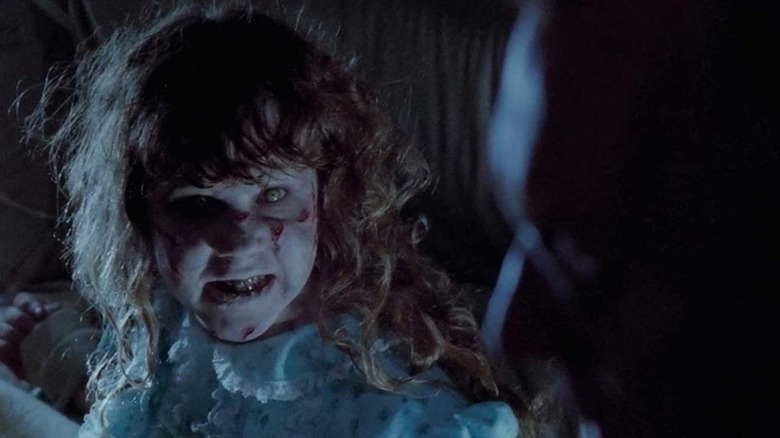 Warner Bros.
Topping the list is "The Exorcist," a 1973 supernatural horror film directed by William Friedkin. The film follows Regan MacNeil (Linda Blair), a sweet 12-year-old girl possessed by a demon, and the subsequent attempts to exorcize the relentless spirit.
By today's standards, the "scariest movie ever" doesn't quite stack up to the terrifying brutality shown in the "Saw" franchise or anything directed by Rob Zombie. However, "The Exorcist" received backlash for being too scary for audiences in 1973, and many claimed it deserved an X-rating (via New York Times). Audience members were shocked by disturbing sequences in which Regan blurts out sexual obscenities or, most infamously, when she violently masturbates using a crucifix. Moviegoers were reported to be "fainting, crying, and looking quite shaken" (via The AV Club). Nausea was also reported, ironically caused by the pea-green projectile vomiting scene.
The Rotten Tomatoes article explains, "Its dramatic pacing and somewhat dated effects may seem quaint compared to some contemporary horror, but there's no denying the power the film continues to have over those who see it for the first time."
Hard to argue with that.